Last Friday we went to visit Eugen and Sandra in Baden-Baden. We went to the Auberge in Neuhauesel, our favorite flammkuechen restaurant in Alsace, just a few minutes on the other side of the Rhine. Of course we started with simple classic flammkuechen – very thin crust, creme fraiche, bacon lardons, and onion. Then….then….I ate Kermit's cousins! I have wanted to try frog legs for the longest time, but they only serve them in winter. In summer, there are just too many guests at the restaurant, and not enough time to fry 'em up. These were served with a garlic butter sauce.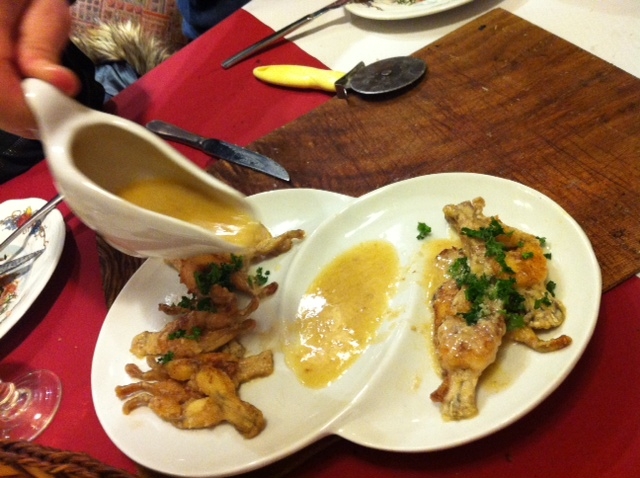 For dessert, we had a (small) sweet flammkuechen, with apple and flaming cognac. I guess that is why it is called a tarte flambee?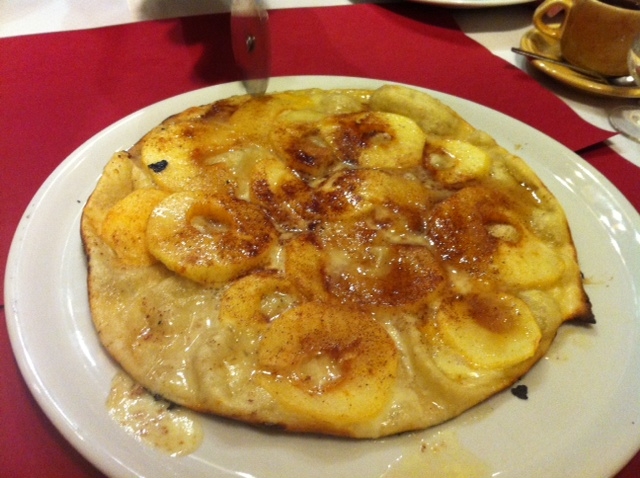 On Saturday morning, Milo had the fabulous idea to go to the Cafe Koenig in downtown Baden-Baden for a hot cocoa.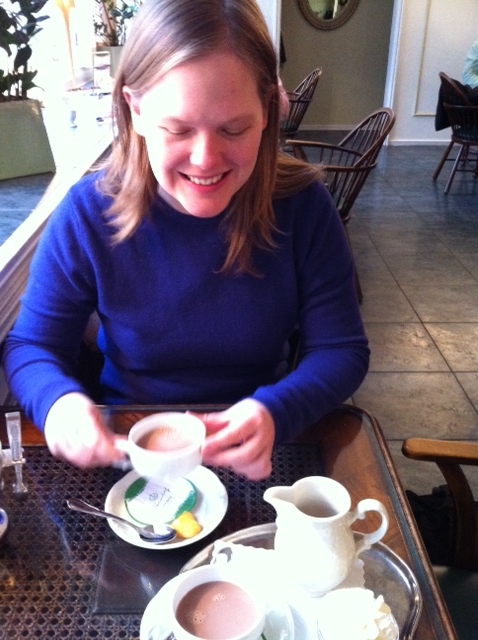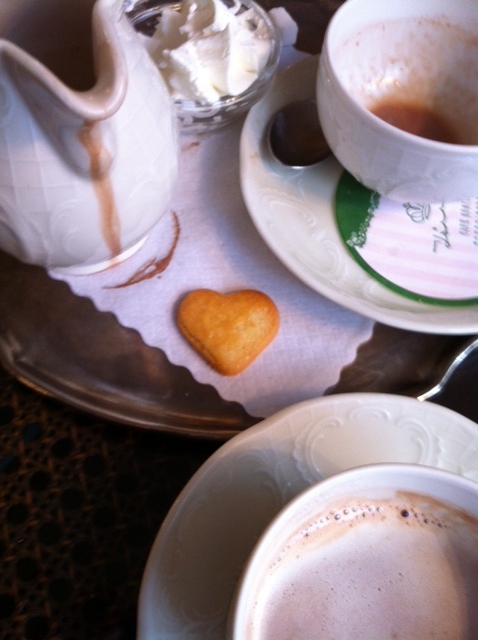 If you come visit me, I promise to take you there.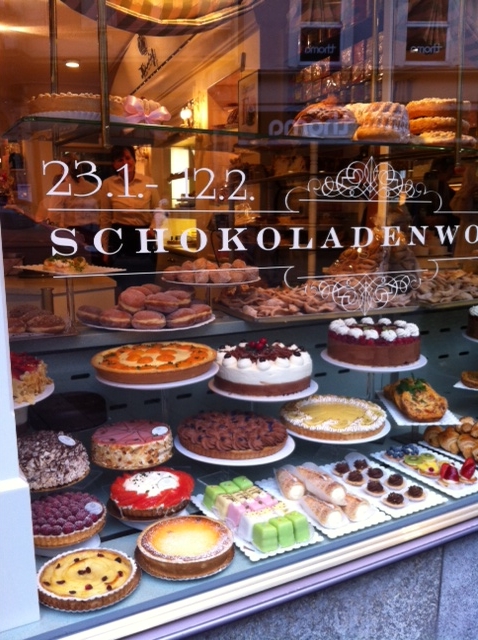 Unless you don't like chocolate. In that case I will take you out for some frog legs.