Halleluyah! That's all I have to say about that.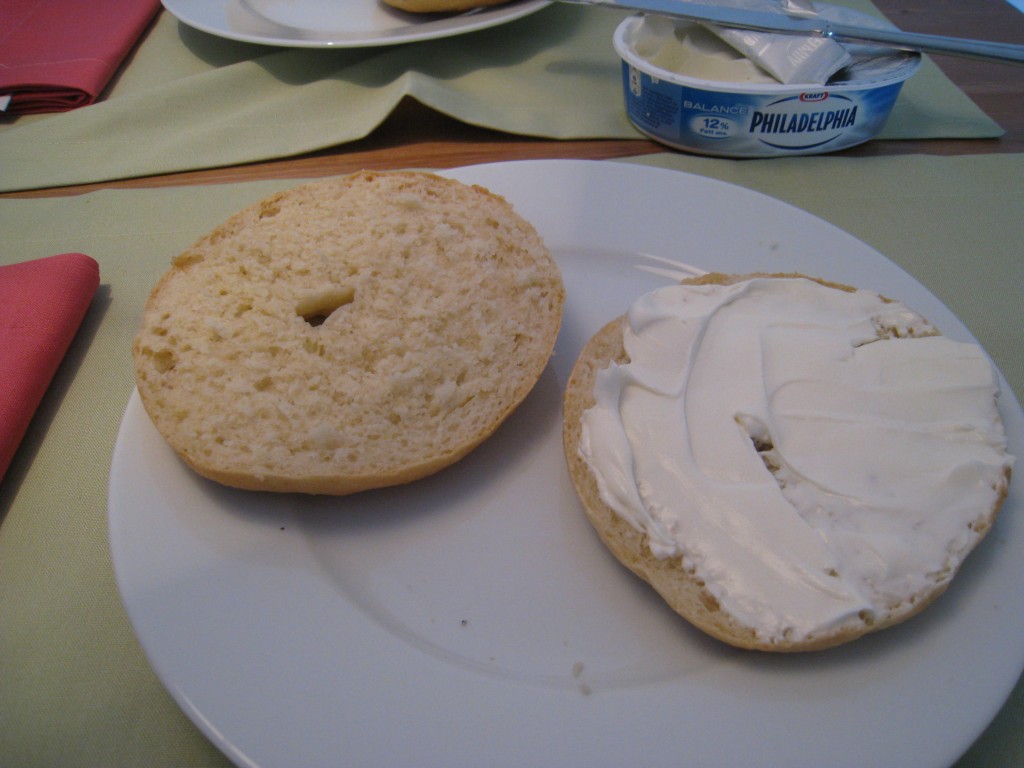 As you know, Germany has an abundance of fresh baked bready items, but I have yet to find anything resembling a bagel. Oh how we have missed warm, toasty bagels with melty cream cheese slathered on top. So, being the resourceful (and food loving) girl that I am, I decided to try my hand at bagel making. And it worked! Very well!
It was much easier than I imagined, and don't let the boiling part scare you. This is totally worth the effort, especially if you have…hmmm…say a fancy schmancy cappuccino to go with it.
I found the recipe here on Tasty Kitchen, and it made four bagels. After making the dough and letting it rise for 25 minutes, I made four ropes and turned those into circles. As you can see, they have pretty large holes in the middle, but that's because you have to let them rise again.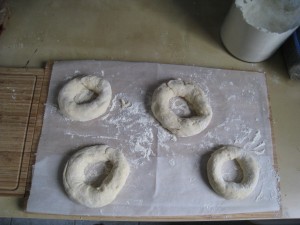 I think you only need to let them rise another 20-30 minutes, but we took advantage of the fact that the rain had stopped and went for a walk into town. When we got back, an hour and a half or so later, they were looking much more bagel-ey.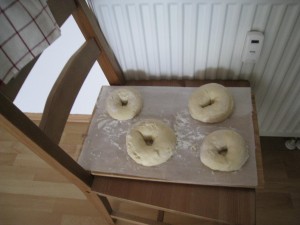 Then I just boiled them in a pan for a minute on each side. The tricky part was flipping them. Maybe next time I will use a deeper pot, but I was worried they would get stuck together if it wasn't wide enough.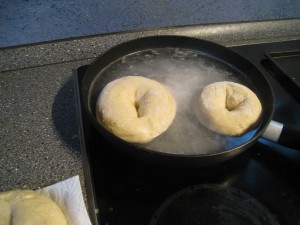 After boiling them, I baked them for 18 minutes at 200 C, flipping them over half way through.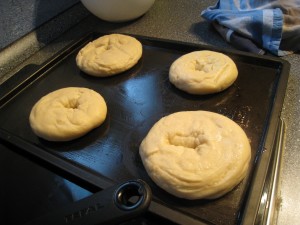 I am SO PROUD! Can you tell from my big smile? Luckily they tasted as good as they looked. Milo's very words were "Mmm, these are really good!" I think he was skeptical about my bagel making, but in the end it worked out great!