Spring is here! (I hope to stay). The birds are chirping, the flowers are blooming, and it was 20 degrees Celcius today! And it's Friday! And Jordan is visitng us! Yahoo!
For dinner we made one of our favorite healthy things, but this time added lots more veggies than usual. We didn't have any red rice, which is really delicious, but basmati worked well too. And besides it is probably fine not to over-over-do on the fiber front. So here's how it went down: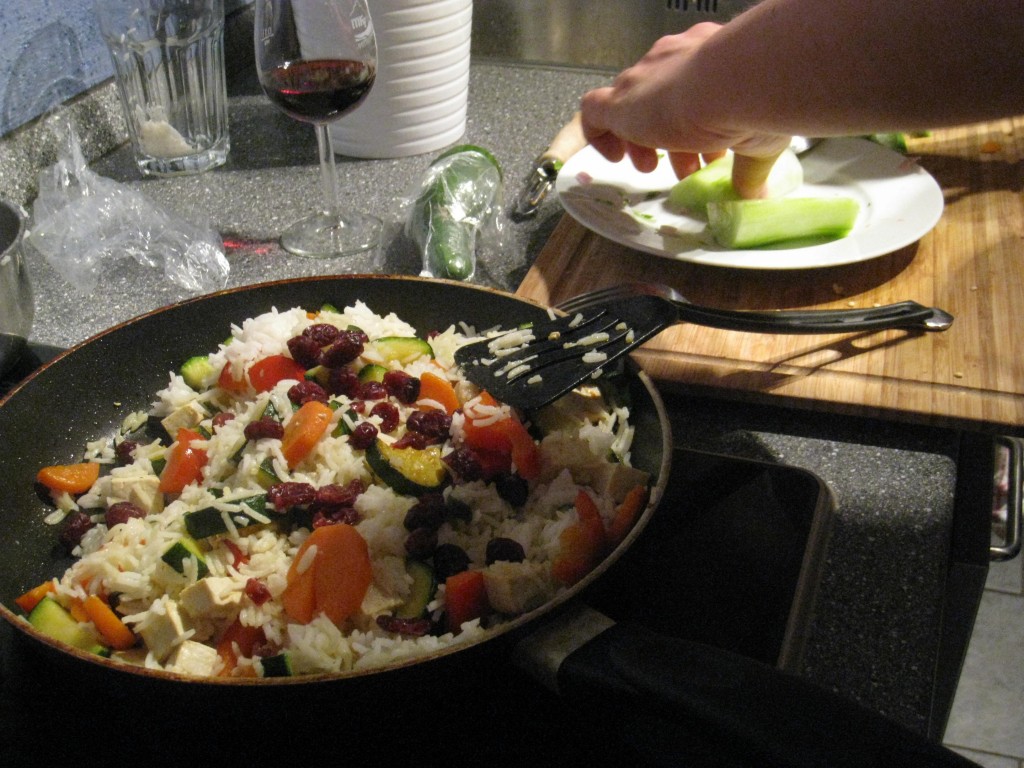 Cook rice. Cook up in a little olive oil: zucchini, carrot, and red bell pepper. Toss in some tofu. Add in some craisins and toasted cashews … and crunchy cucumber for good measure. Mix it all up with a tad balsamico.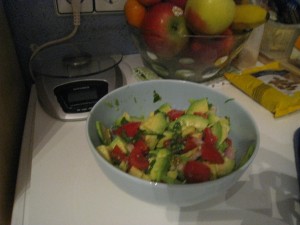 Enjoy with some avocado-tomato-coriander-salsa (suspiciously similar to unmashed quacamole). This is a delicious dinner, and as a bonus it just happens to be loaded with tons of good-for-you things.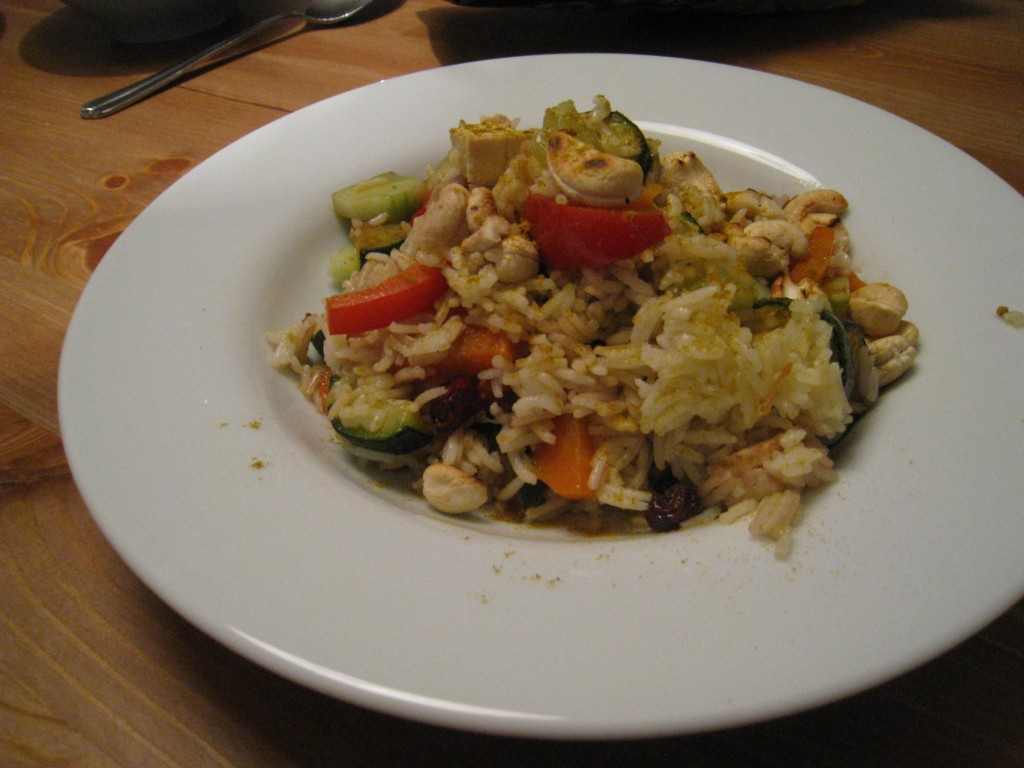 Have a great weekend!
 Update: On Sunday we had a yummy fruit-yogurt-muesli bowl for breakfast, and then went for a nice long walk in the vineyards in the Ahr. This is part of the Rotwein-wander-weg aka "red wine hiking trail."