The weekend before last (24. March) we went to Baden-Baden. Milo had his last badminton game of the season and Eugen had a party on Saturday night.
On Sunday we woke up to beautiful weather – warm and sunshiney! First breakfast of 2012 on the patio!
The boys went for a bike ride up to the castle in the afternoon and Sandra and I hung out on the patio and relaxed. It was so nice! Then they came back and made a grill themed dinner (which we ate outside) of French Merguez sausages (first time!) and calamari.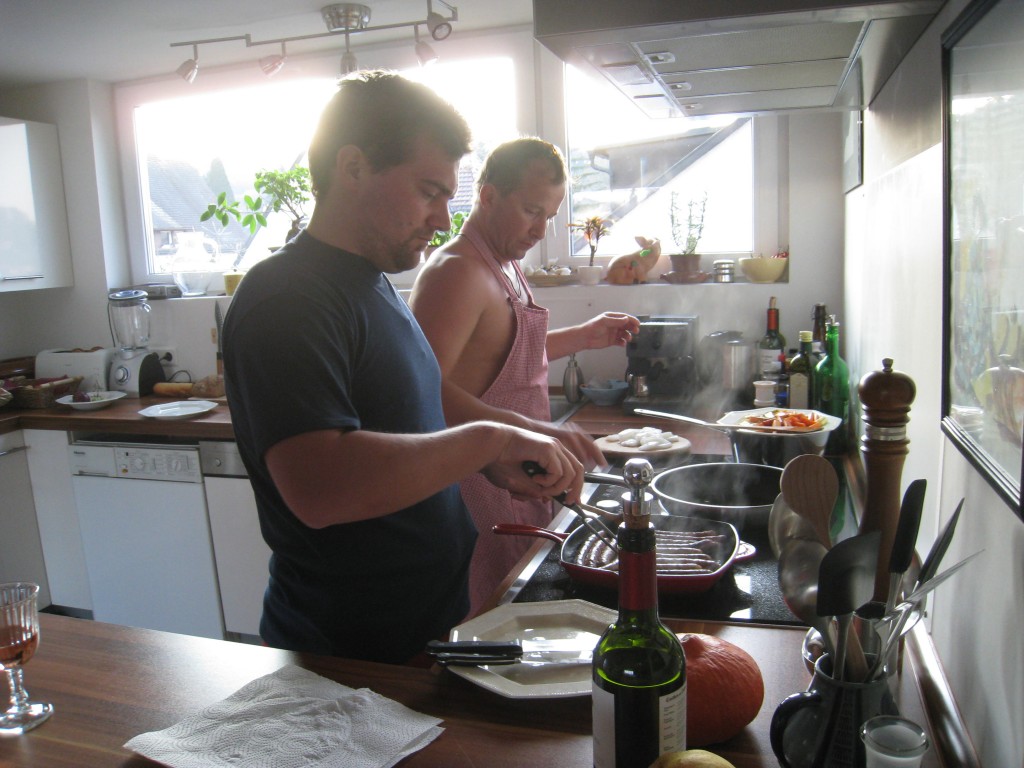 Guys who cook (really well!) are the best!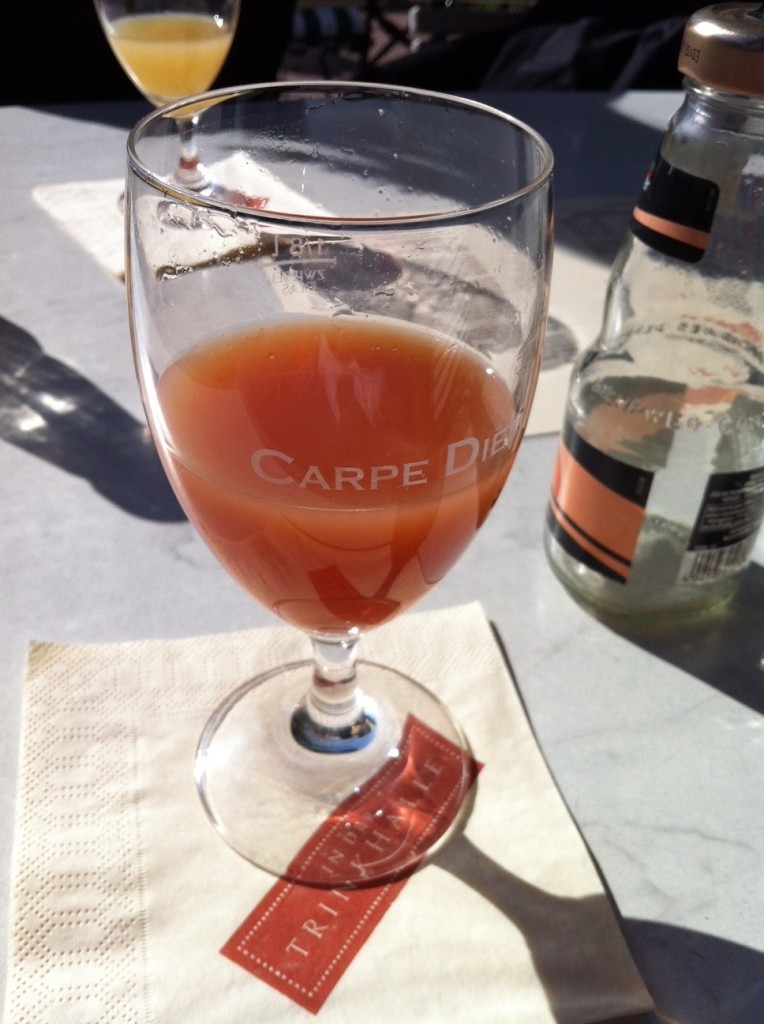 Carpe Diem indeed.