Hello from Keystone! After forty (40) hours of travelling, we finally arrived in Keystone, Colorado, USA early afternoon on Friday. Needless to say, we were so happy have finally arrived, after 10 hours in the Stuttgart airport, 9 hour flight, hotel night in Atlanta, and early flight out Friday AM to Denver. Delta provided us with plenty of meal vouchers, for both Stuttgart and Atlanta, as well as the hotel, which was nice. We spent it ALL.
Friday afternoon we took it easy, and explored around Keystone and River Run Village. For dinner, we had steak. Having awesome ingredients and a fantastic kitchen makes cooking so much more fun! We are taking advantage of this =)
On Saturday, we drove over to Frisco for the 19th Annual Frisco BBQ Challenge. Open to the public! We bought 20$ worth of "Hogbacks" to sample and try a variety of barbecued bits of goodness.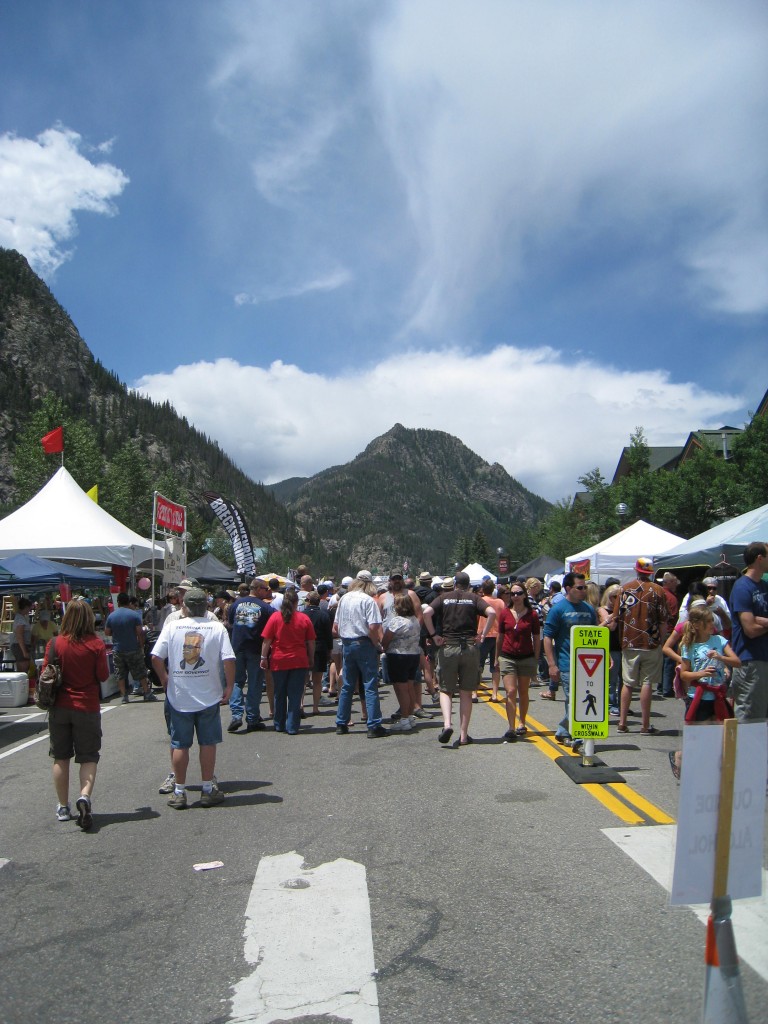 Ribs. Pulled Pork. Brisket.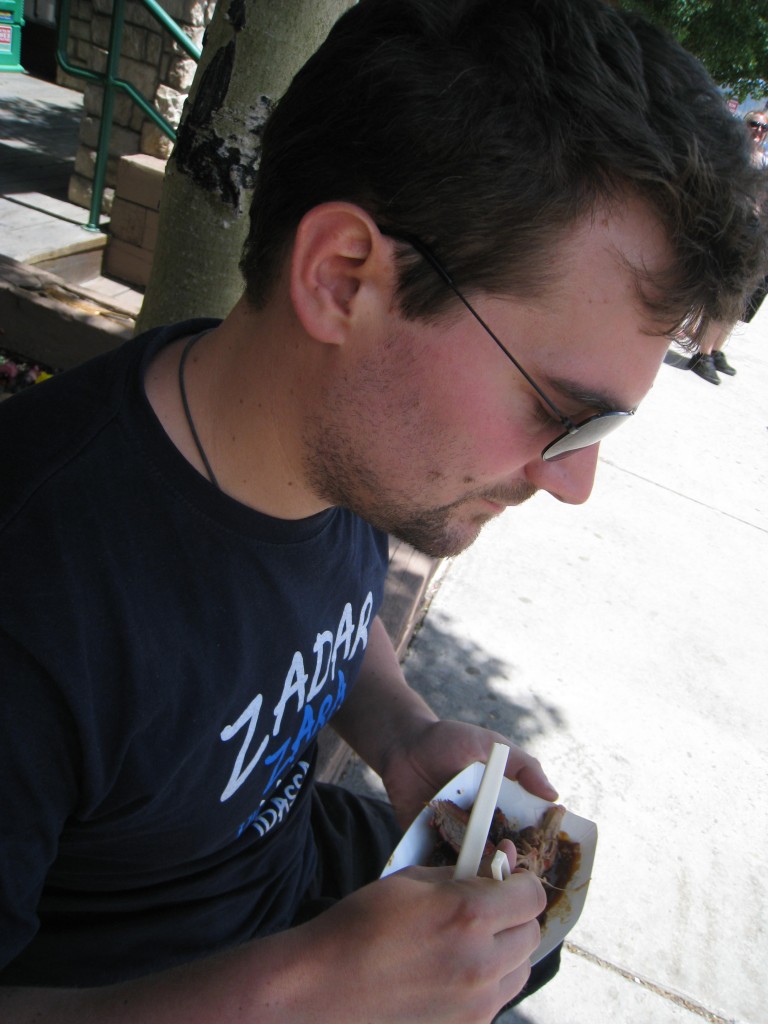 Roasted sweet corn with butter, salt, pepper, and chili powder. This was my favorite! American sweet corn is the best.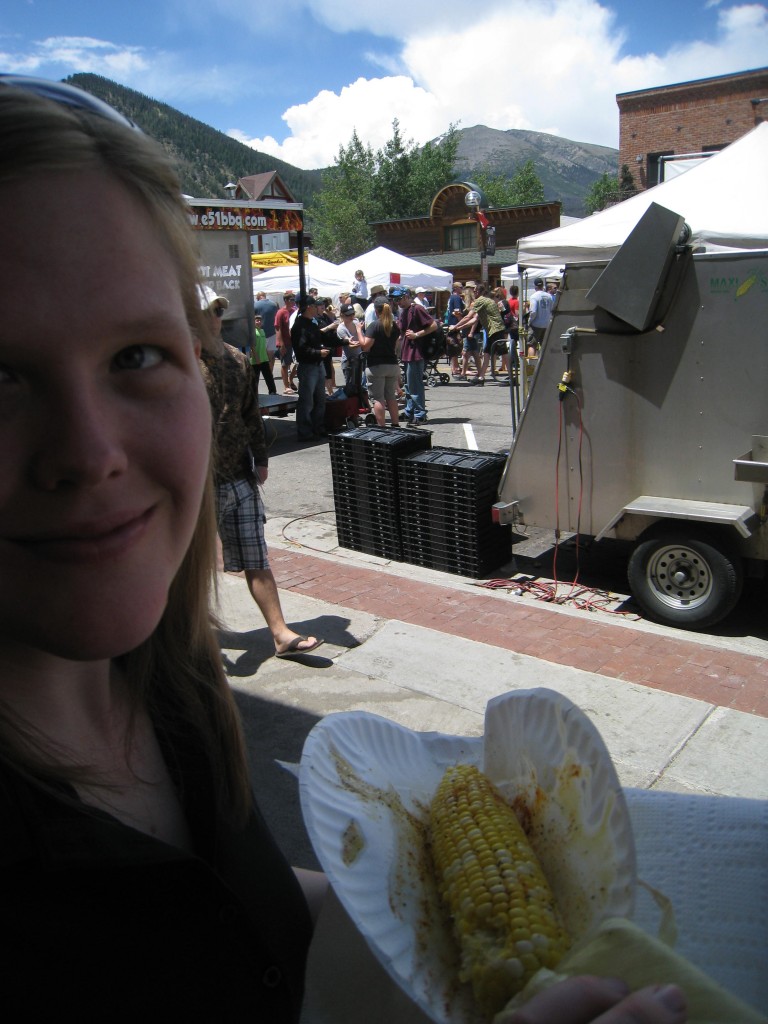 After about an hour and a half our tummies were full and I was feeling a sun burn coming on, so it was time to leave.
We spent a couple hours back at the condo resting and hydrating, before our bike ride into Dillon. I was under the impression that the ride there would be easy and mostly down hill, but it was INCREDIBLY windy, and there were lots of little hills to climb, which seemed like mountains to my untrained legs.
But we made it, and found a local brewerey called Pug Ryan. That was fun.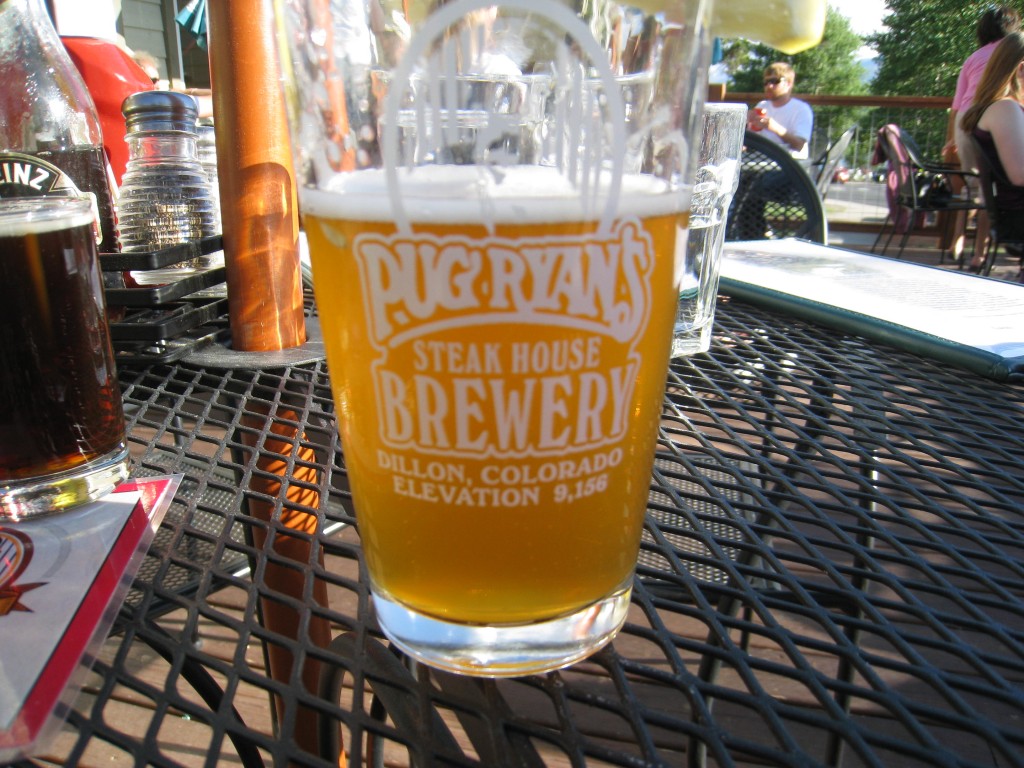 I ordered the wheat, and Milo was bummed when they were out of the pale ale, but then discovered the tasting option for 4 bucks, which had 7 types of beer!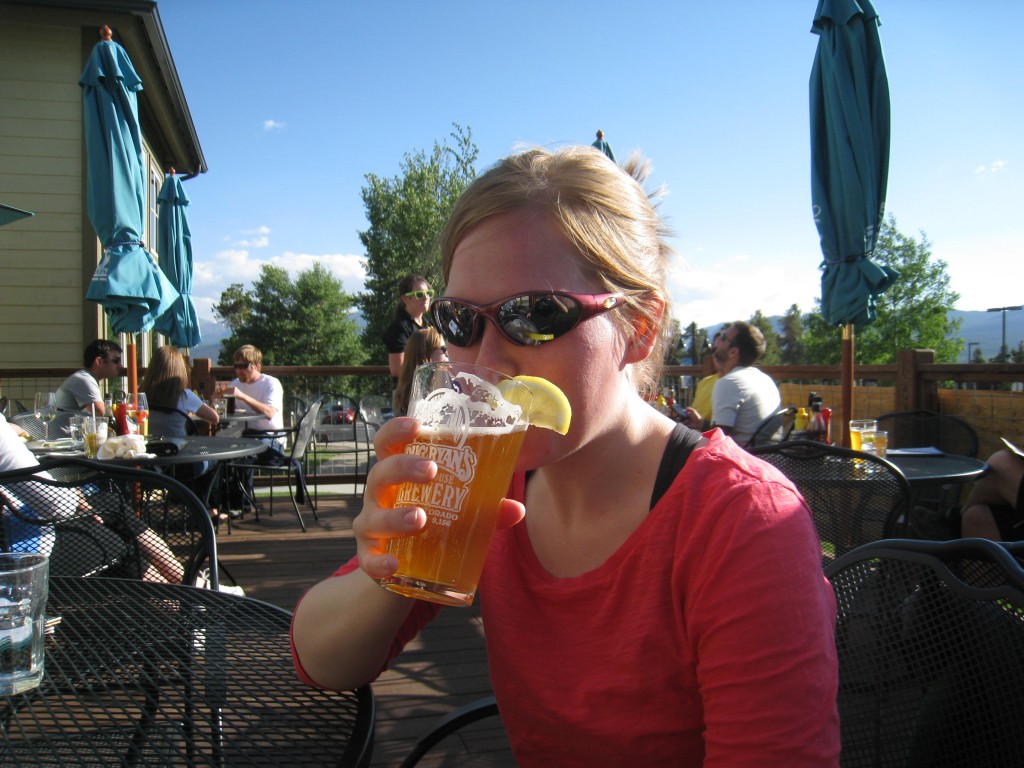 That was fun to taste. But we had to be careful not to overdo.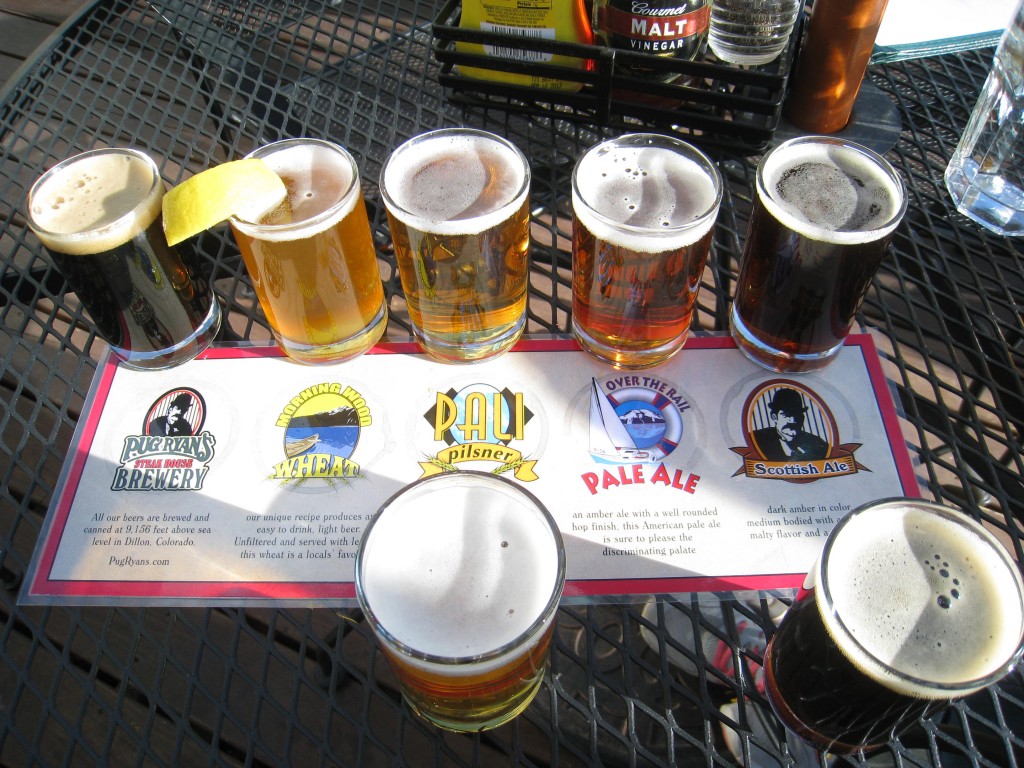 Lake Dillon from Dillon Dam.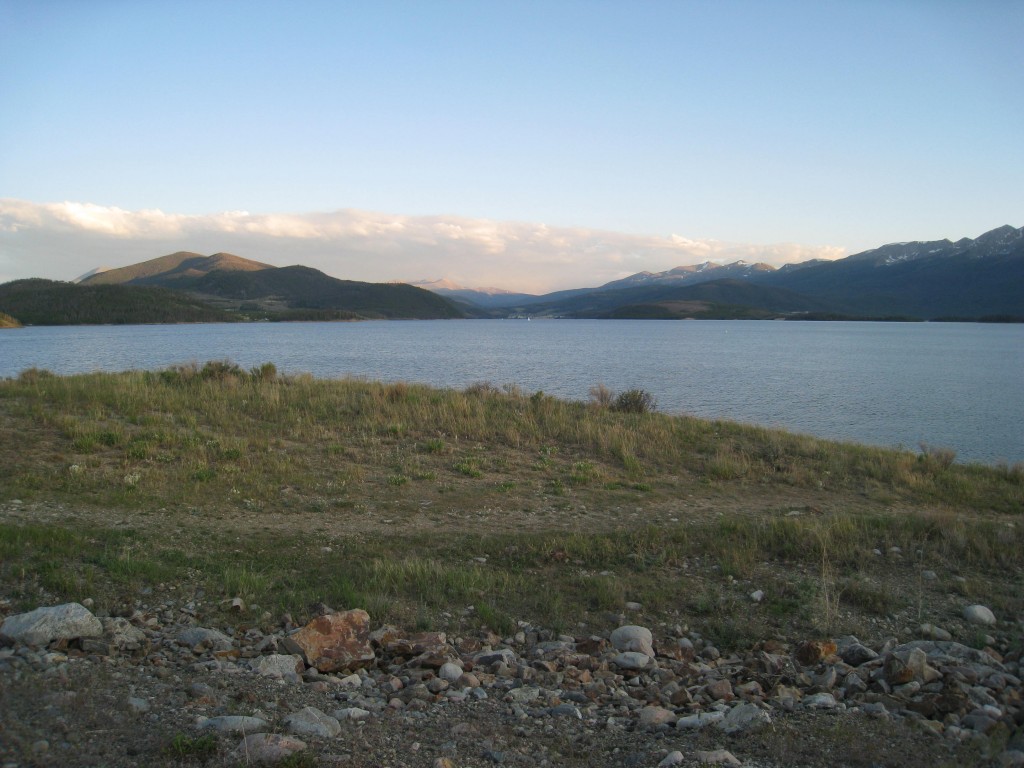 We were home by 8 pm, and again, steak for dinner. And awesome line-caught salmon for me.
Sunday: Happy Father's Day Dad!
This morning after our chai latte at home (Third St. Brand concentrate, spicy ginger-so yummy) we drove up Swan Mountain Road to Sapphire point. There was a little loop path that was an easy 15 minute walk, and the views were gorgeous! PS Mom and Dad have cycled up Swan Mountain road to Breckenridge…seriously impressive.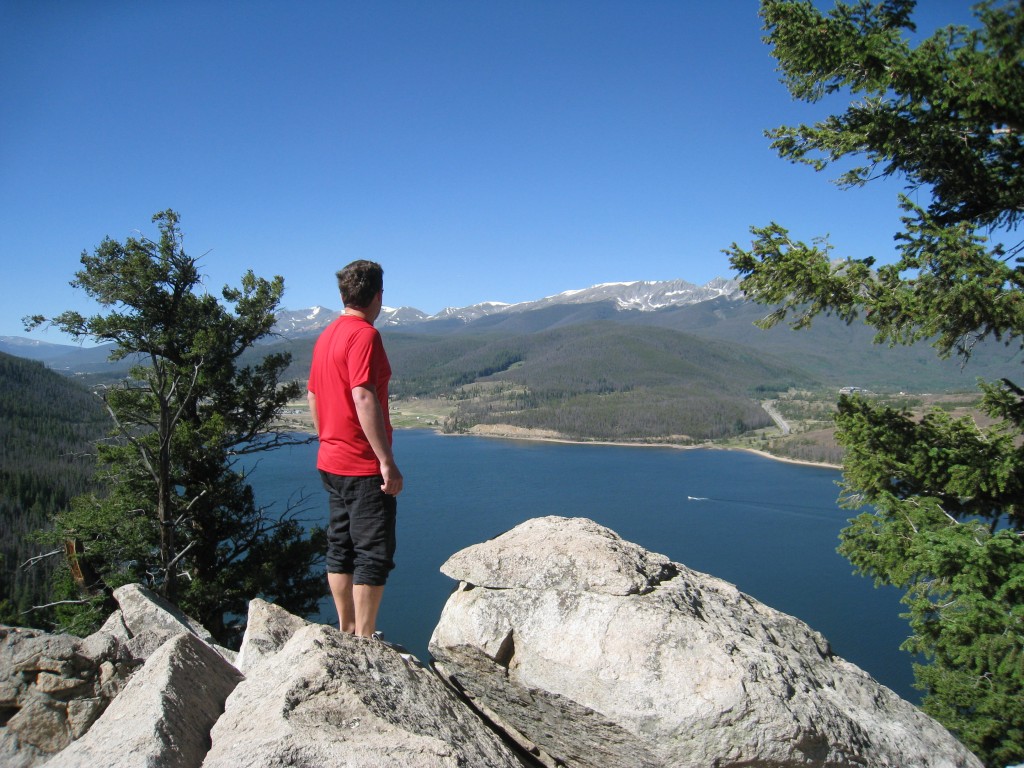 In the afternoon, we drove up to Loveland Pass, and walked up the mountain for more spectacular views!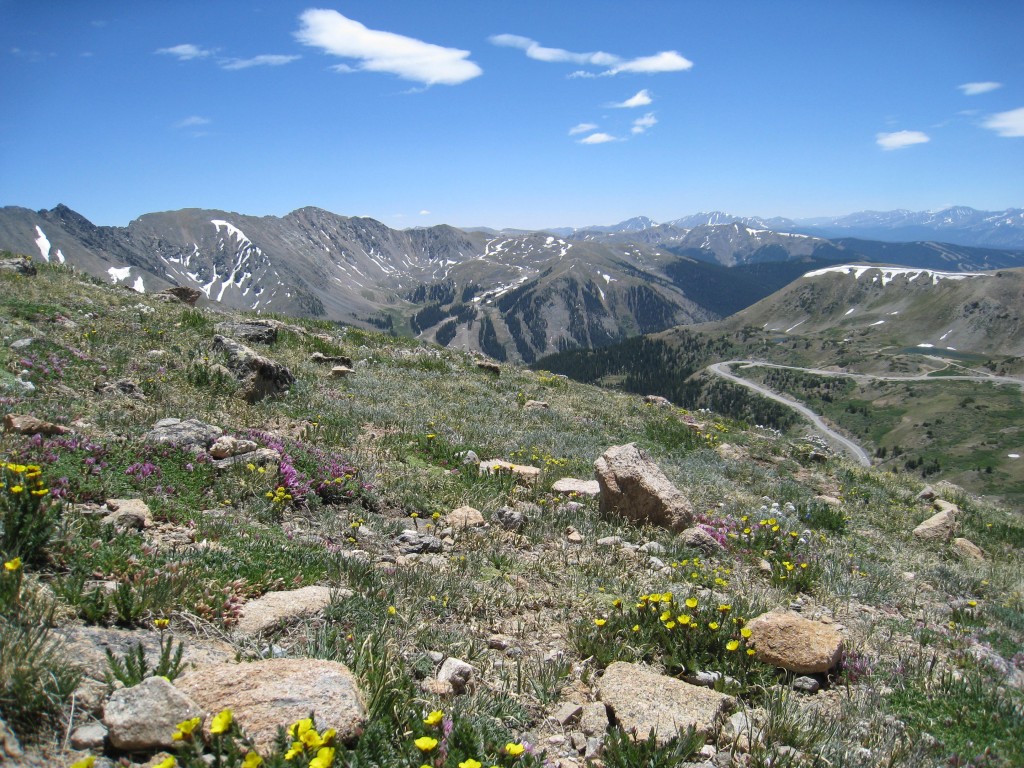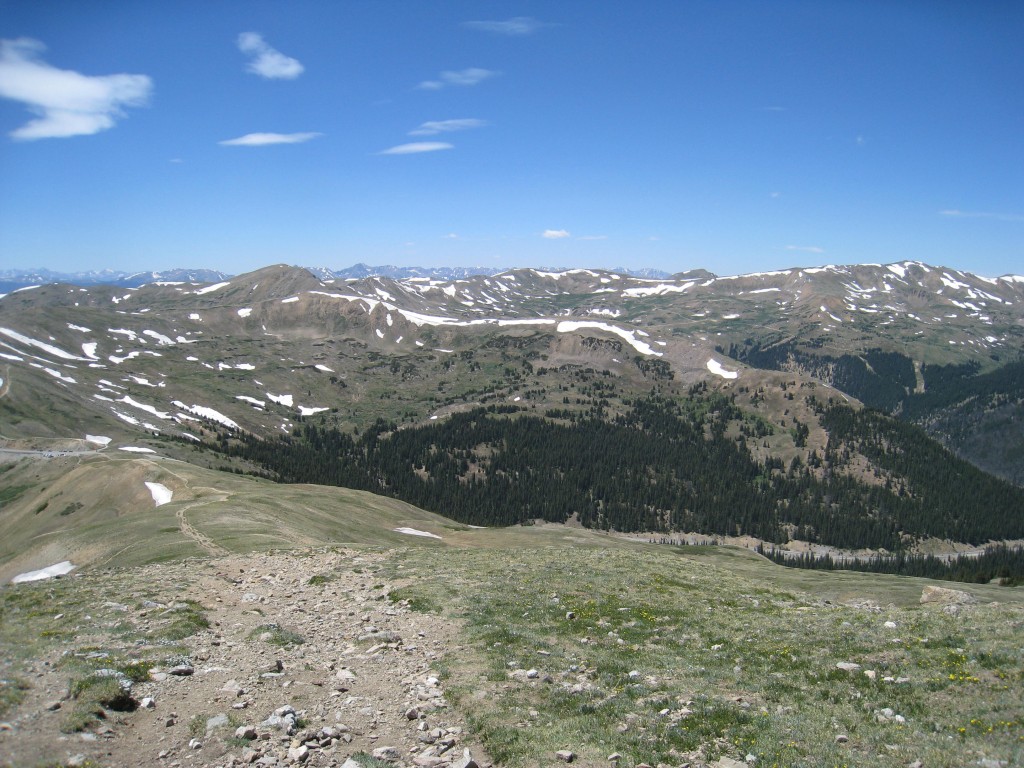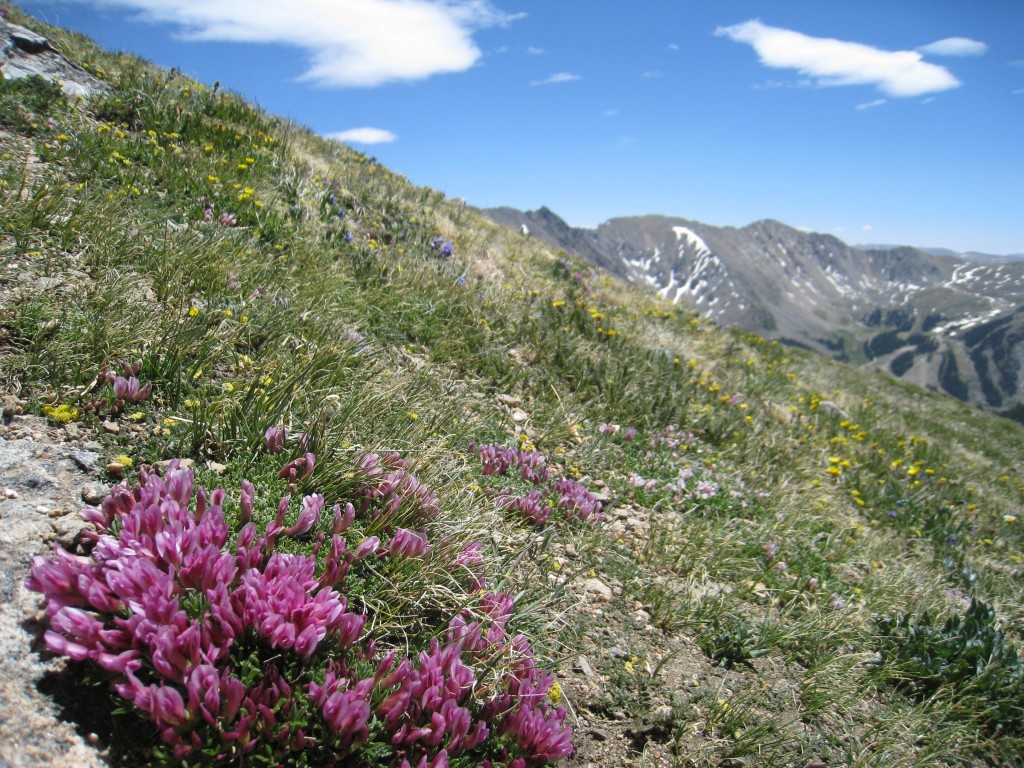 So, that is how we have been working up our appetite! Enjoying cinnamon-raisin bagels and cream cheese, sweet corn, and avocado every single day! And lots of water.