Hi guys! Last weekend we arrived back in Germany and spent the weekend with Miljan's dad. On Sunday we went for a nice long walk in the Schwarzwald (black forest).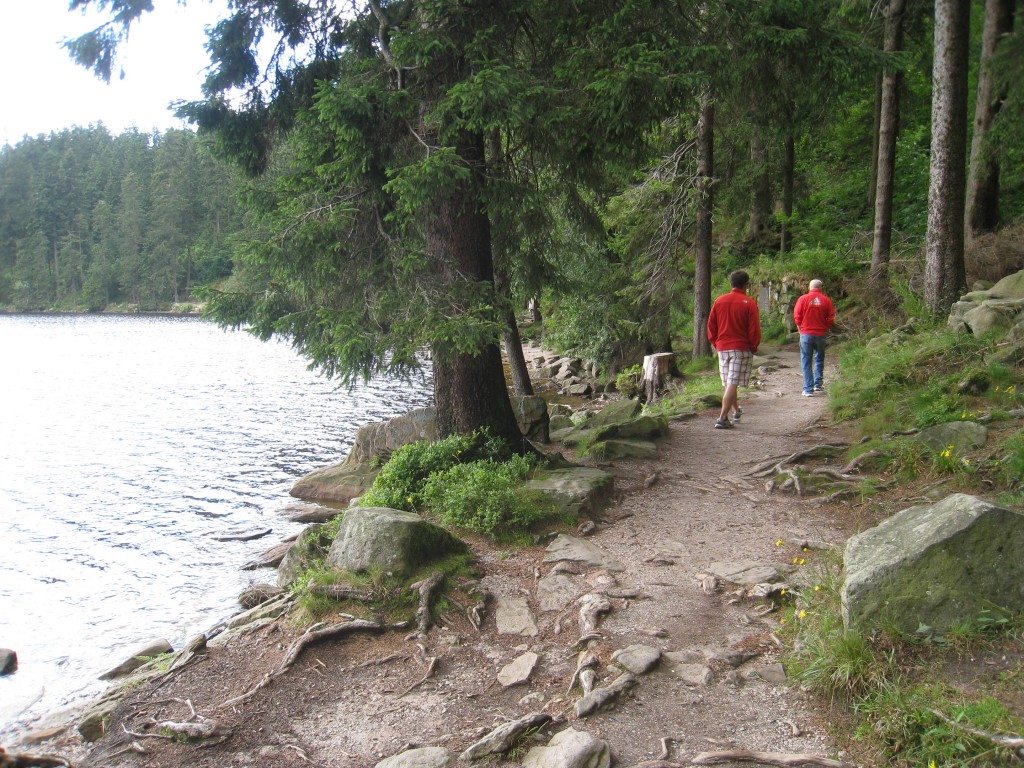 It was a great way to get some fresh air and help us adjust back to the local time zone.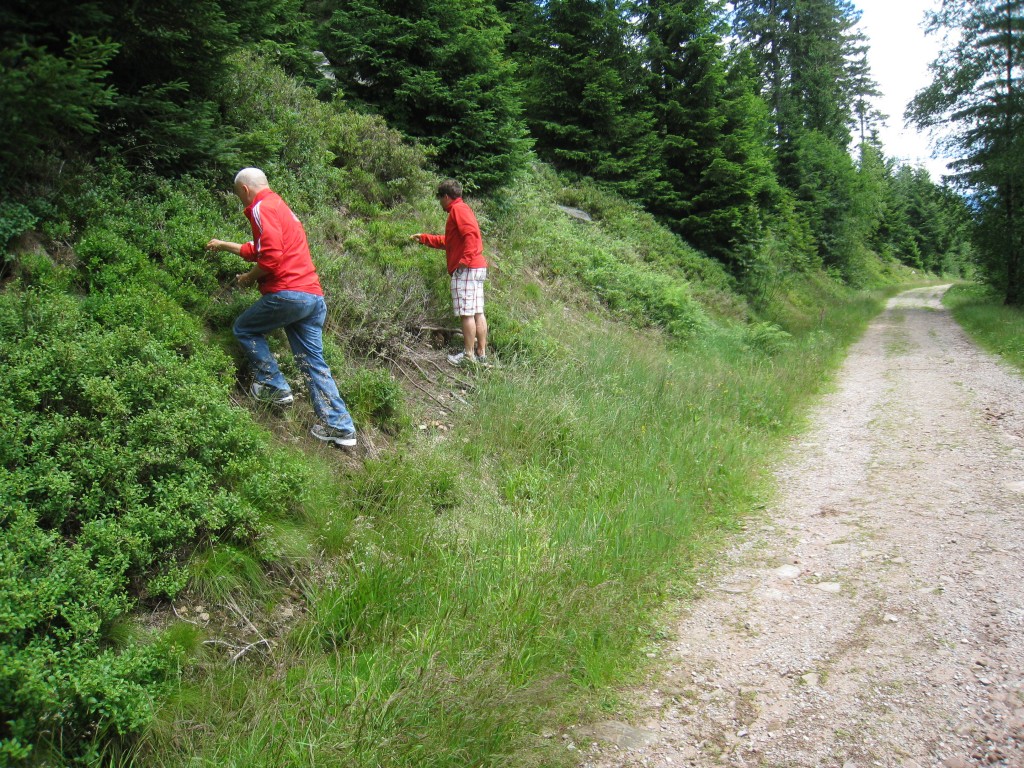 Along the way the men spotted some wild bluberries. And naturally….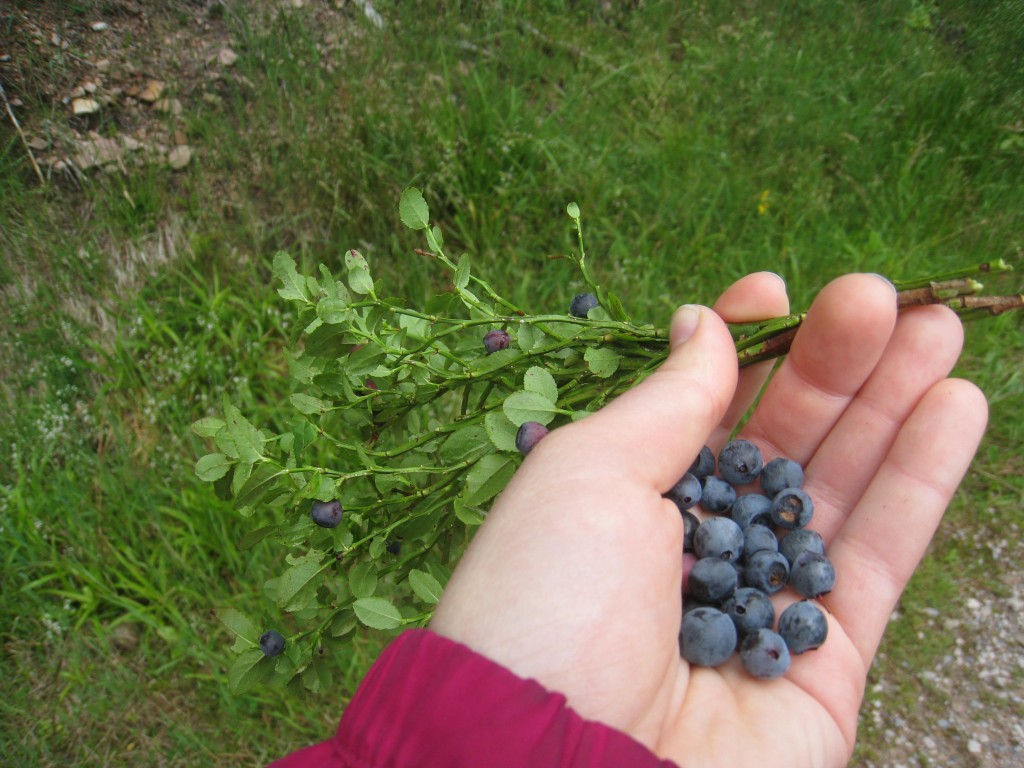 These reminded me of the ones we picked on Sand Island in the Apostles…tiny and delcious, although about a third of these were mouth-puckering not-quite-ripe. I had an extreme urge to go home and make pancakes…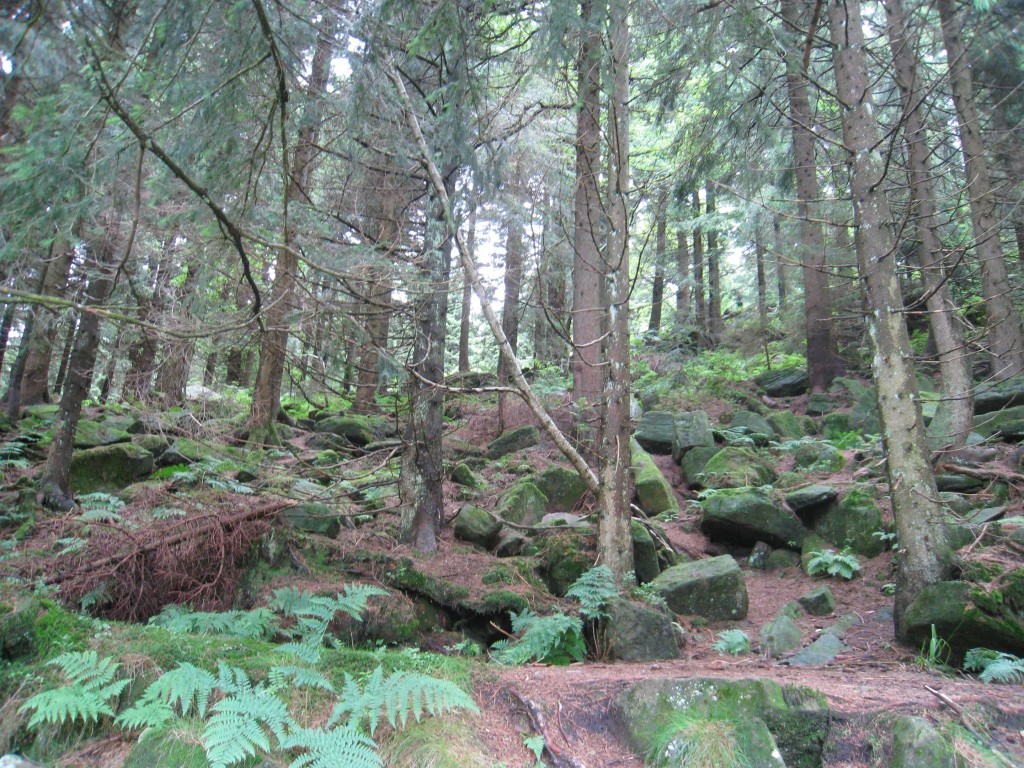 I attempted to take a picture of the forest, to show how dark it is, thus supporting my theory of why it is called the black forest, but my camera adjusted and it appears to be well-lit. Just try and use your imagination like the Grimm Brothers.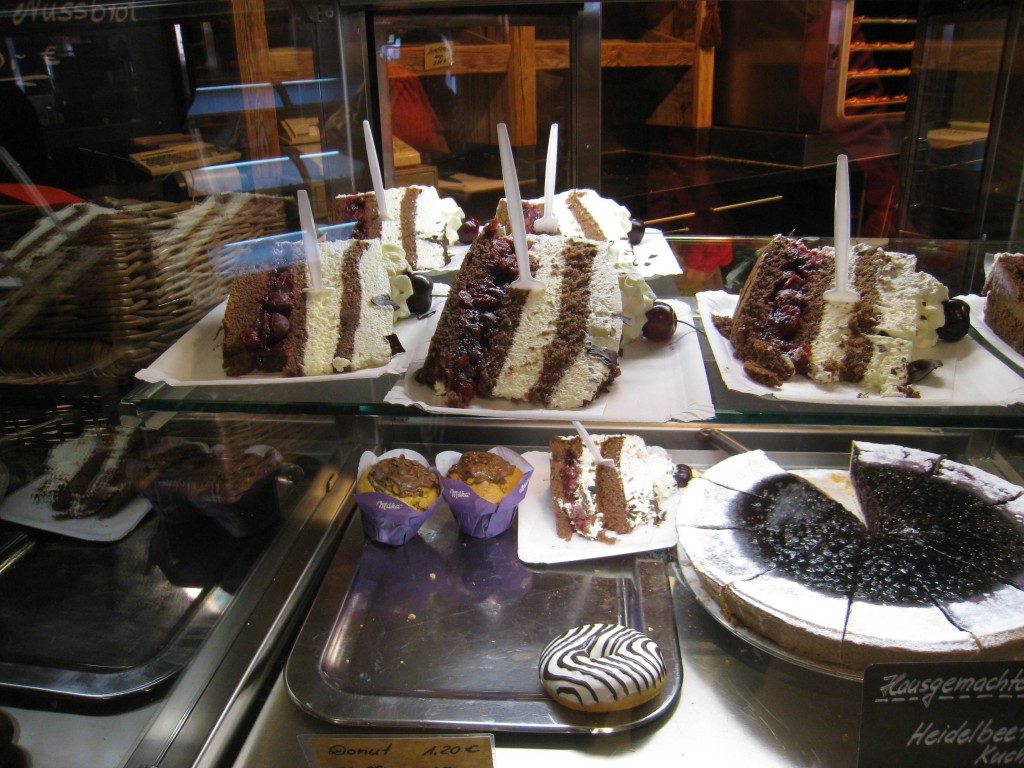 After our indulgent US trip, we were craving healthy and light veggie oriented food, but somehow in the middle of our walk we ended up at a log cabin and ordered a piece of Schwarzwälder Kirschtorte aka Black Forest Cake. It was a sugar bomb- fun to try (first time for me!) but not something I have to repeat soon. I didn't take a picture at the cabin, but saw it again at the lodge by the lake and snapped a photo.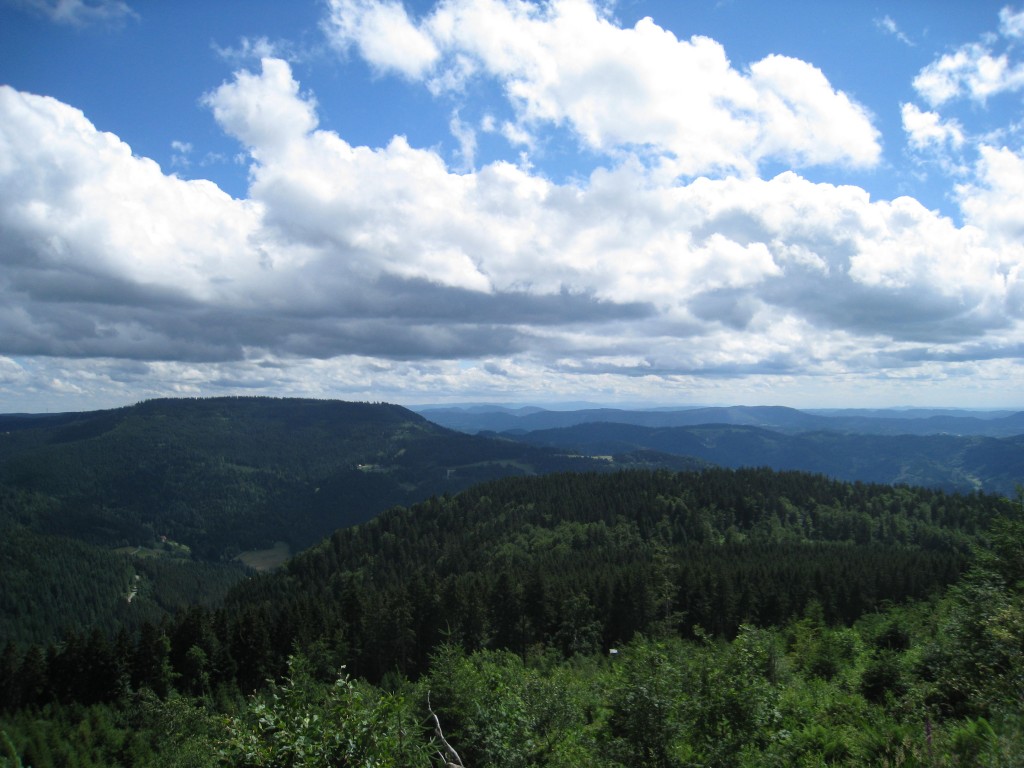 Beautiful!