I bought myself a bottle of green Tabasco! I know, I can hardly believe it. I found some corn tortillas on sale, I had a half avocado in the fridge, and was thinking Mexican food. However, as you all know, the salsa here is not good. Not spicy as a salsa should be. More Ketchup-y than Salsa-y if you know what I mean. So as I was perusing the hot sauce section, I took a closer look at Tabasco. The green variety (still jalapeno mind you) is labeled as mild in comparison to real Tabasco, so I decided to be brave and give it a go.
HELLO! Yes, that will put a bit of pep in your step (at least in mine, because I am sensitive to overly spicy hot sauce). But it definitely added the necessary spice to turn this into at least a sort of Mexican burrito, as opposed to a veggie wrap or something. I like the sauce because it is more in the direction of Frank's red hot sauce – adds some pep, but doesn't light anything on fire.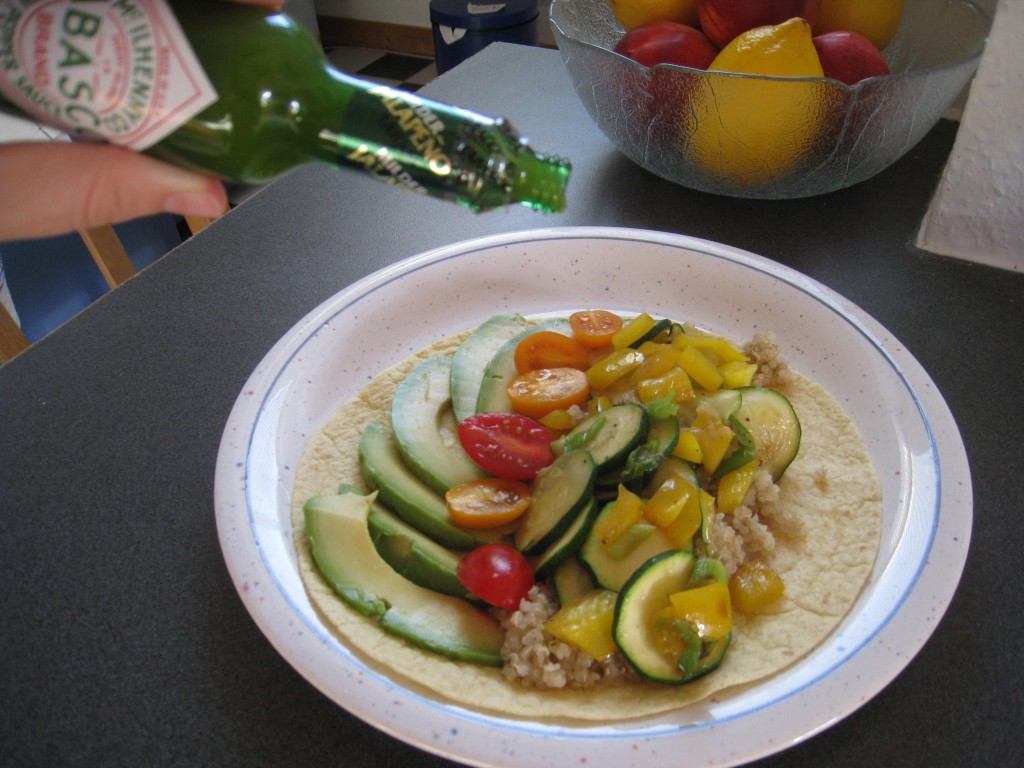 The burrito was delcious by the way – quinoa, sauteed zuchinni / bell pepper / green onion, tomato and avocado. And Tabasco. And now I am sweating.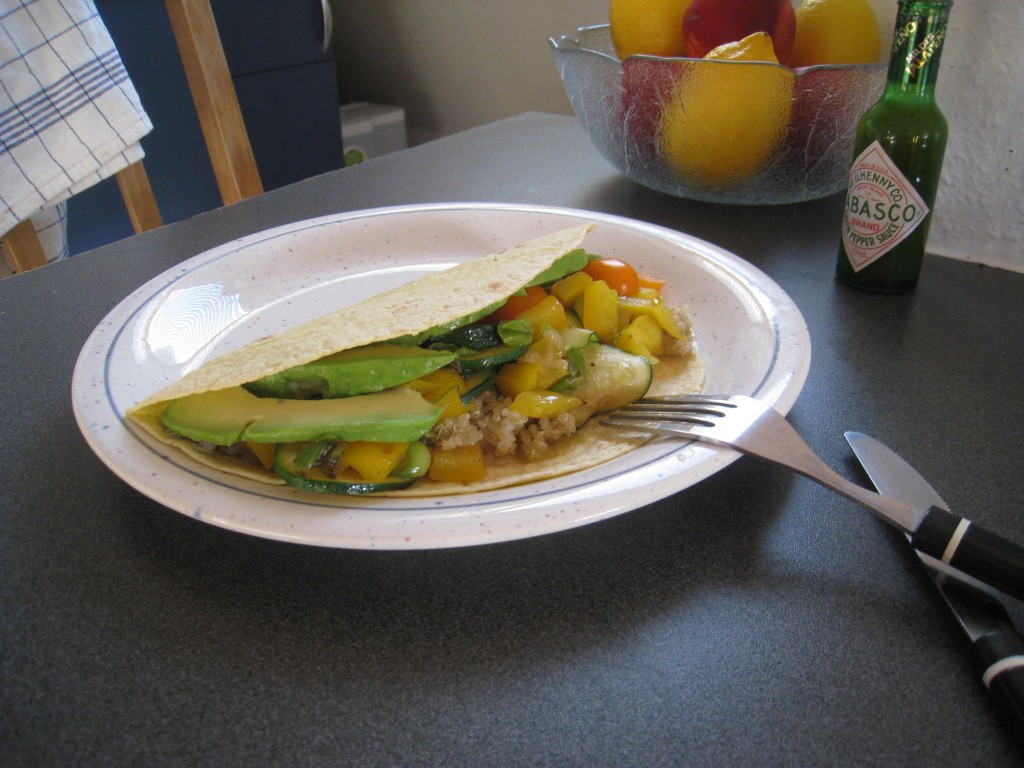 Something new and glad I tried it!