Saturday was a rainy-gray day, not so great for a walk in the woods, but perfect for gnocchi making. I say that because although it isn't too difficult, it is sort of time-intensive. First we boiled the potatoes.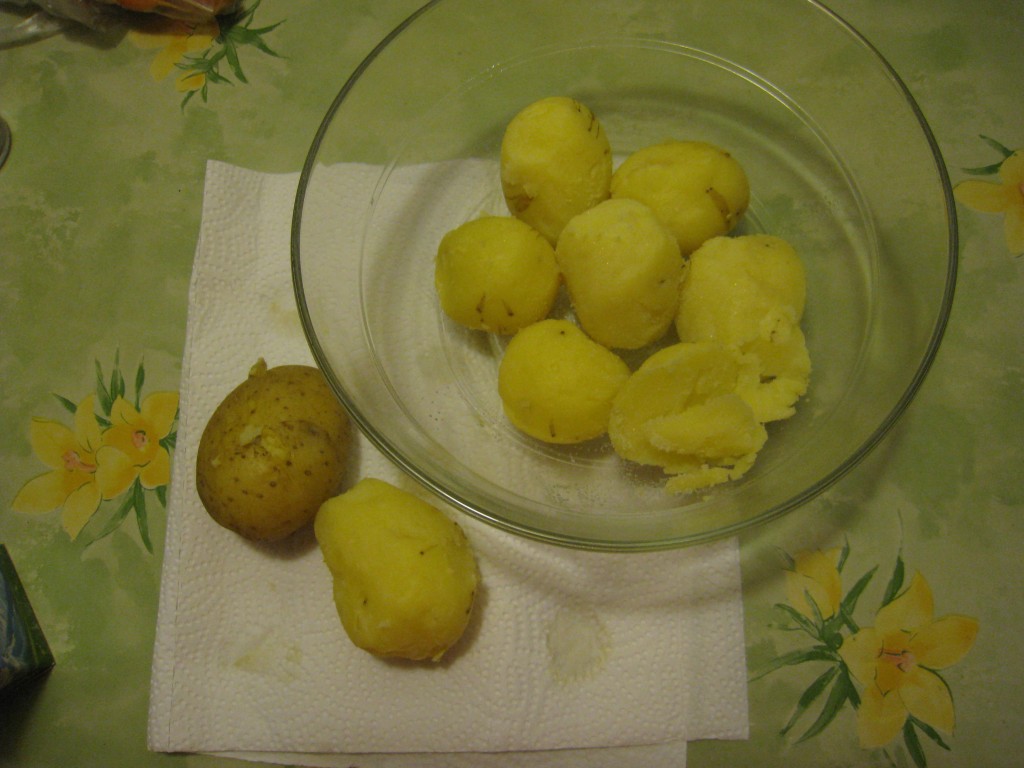 We also re-hydrated a handful of steinpilze (could be porcini mushrooms?) to give the gnocchi some character.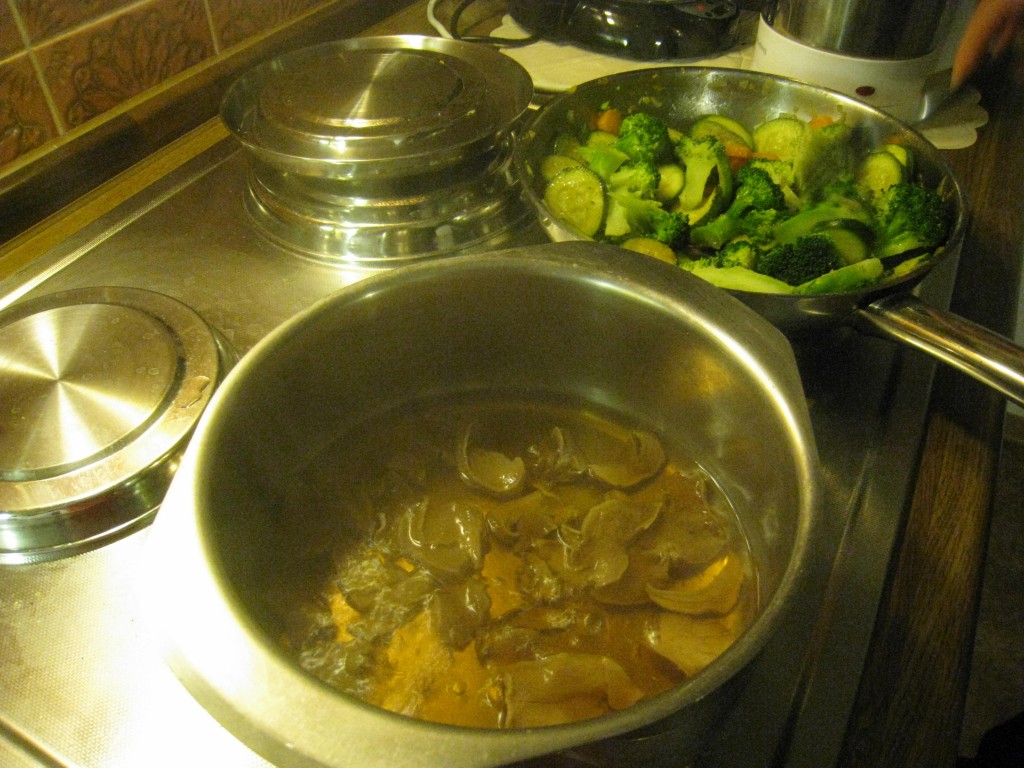 Mash up the potatoes, an egg, some flour, mushrooms, salt and pepper.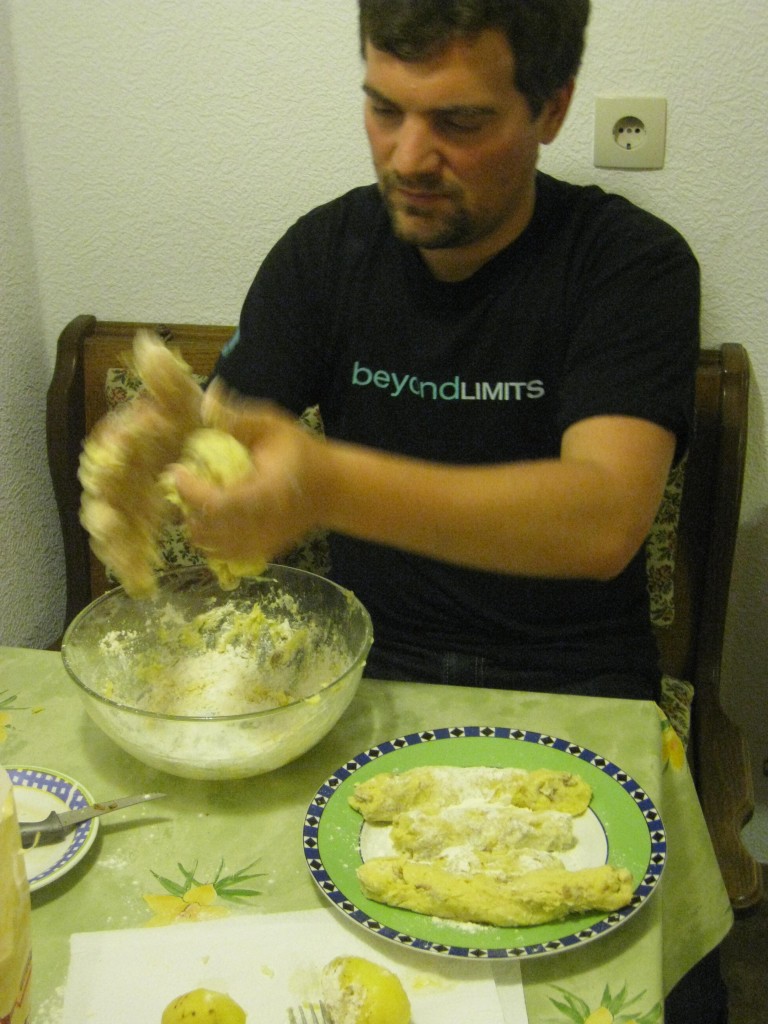 Add to boiling water and cook until they pop up. Perfect mixed with lots of veggies and a sprinkle of parmesan along with the usual olive oil and sea salt.