Hi, so I am cheating switching things up by mushing October, November and December each into their own monthly wrap-up post. Somehow, since we got back from Zadar in September, time has just flown by. Work was really busy with being audited and fiscal year end, then switching to my new job and moving cities. Splotchy internet means I wrote a bunch of posts but never published them, and it is just more fun posting in real-time. So I am not going into too much detail, but I still wanted to share some photos from the past three months.
Kale Chips made from Wirsing (Savoy Cabbage) because we really wanted to try these but kale was not yet in season on 13.October.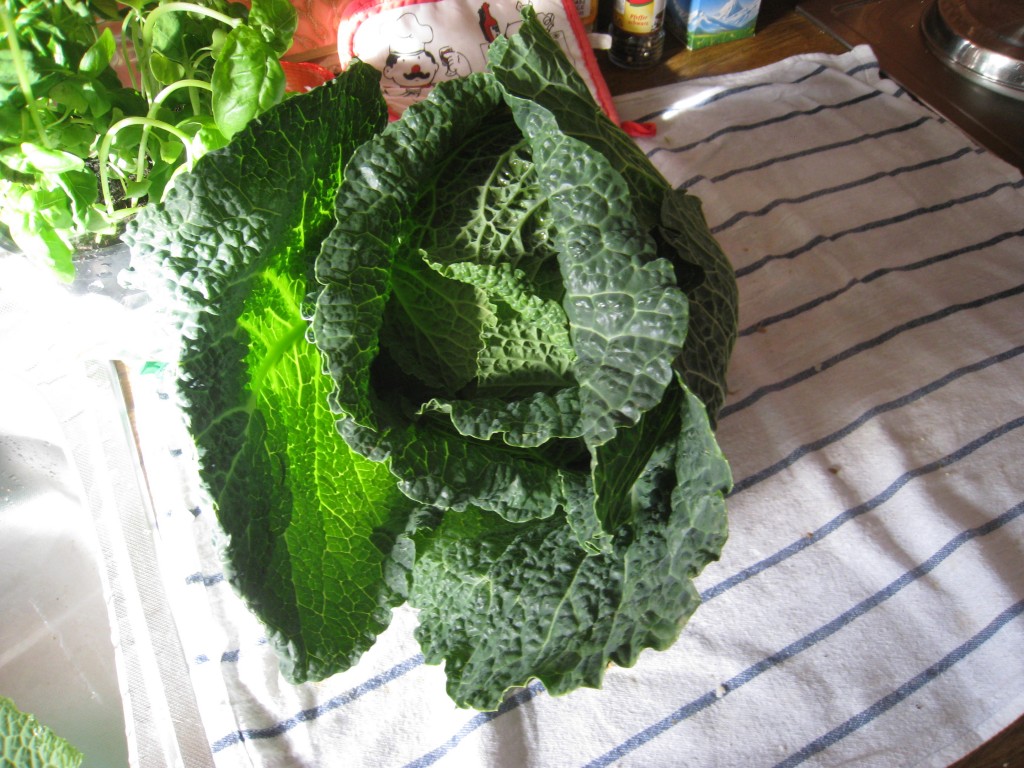 Washed, patted dry, rubbed lightly with olive oil, sprinkled with sea salt, baked about 20 minutes or so until crispy. We also made them again the next day with a squeeze of lemon which was also quite yum.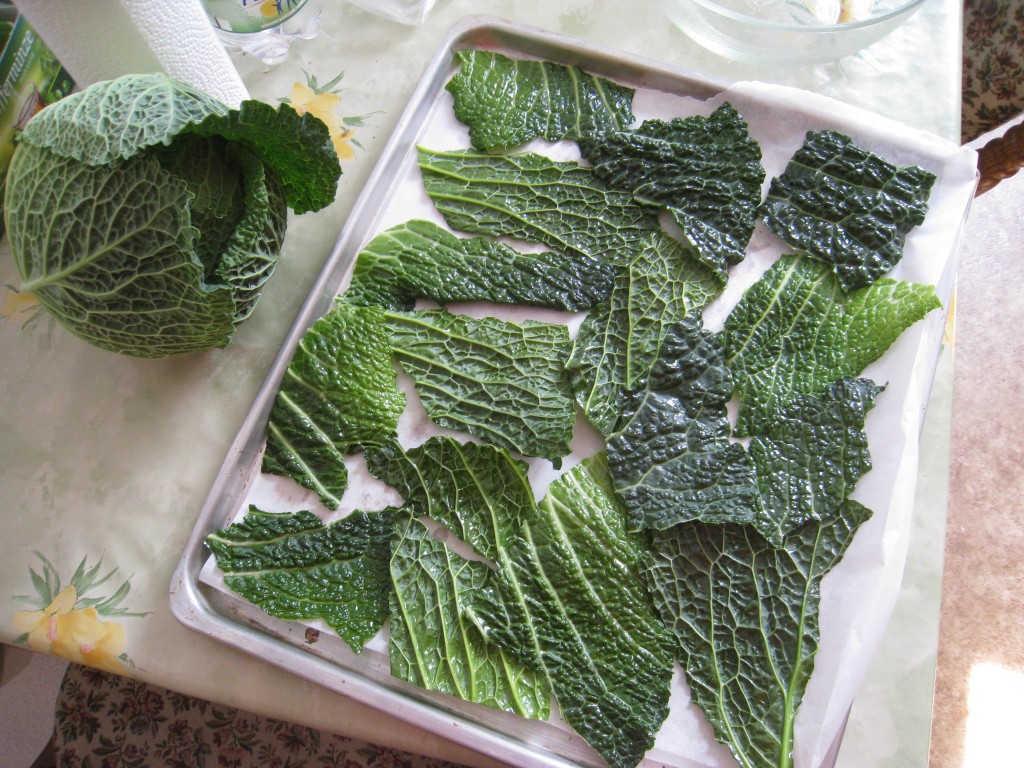 Kale is amazing, we since eaten in many times- especially delicious braised with a bit of garlic, olive oil, salt. Also great braised then mixed with tomato sauce and pasta. It is cool because not only is it really healthy, but it is hard to over-cook. It still retains a little bite, unlike spinach which gets soggy and wilty really fast (not that that is a bad thing.)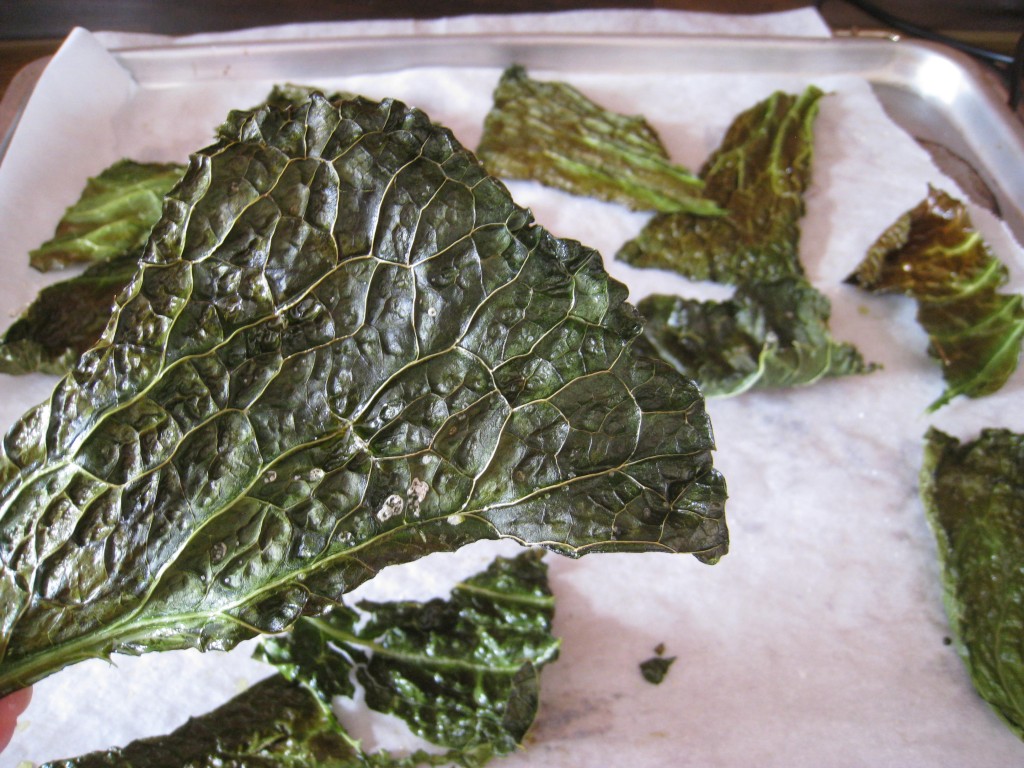 Tea Time: Earl Gray and Orange Marmelade.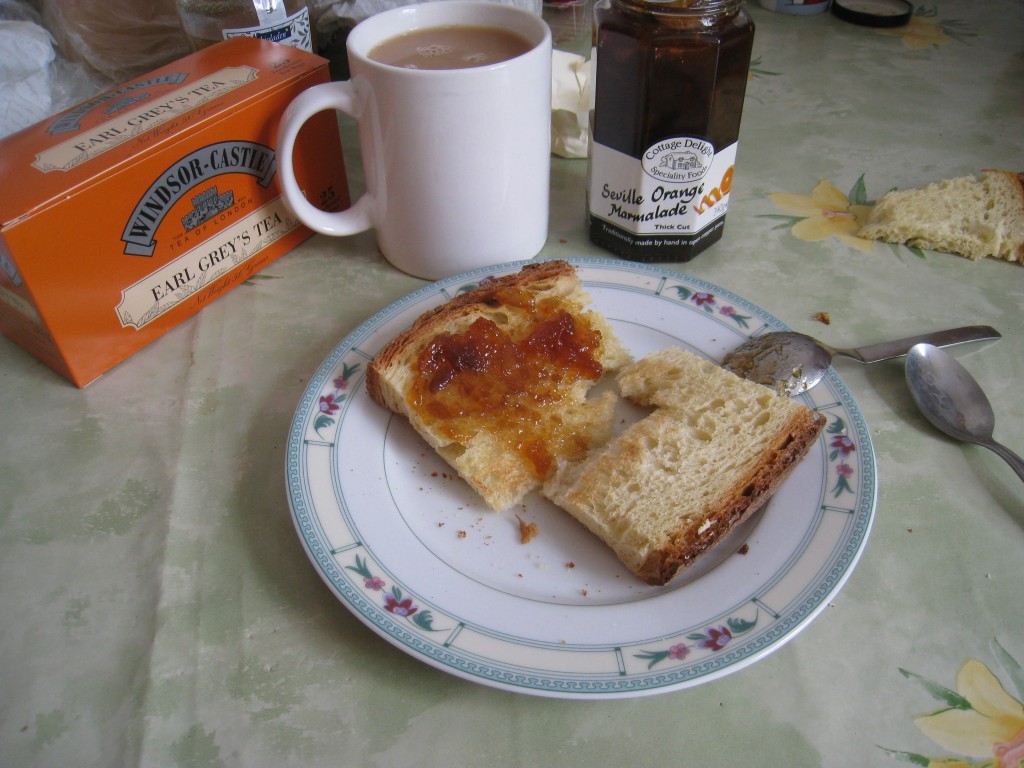 And Heide Honig is something awesome.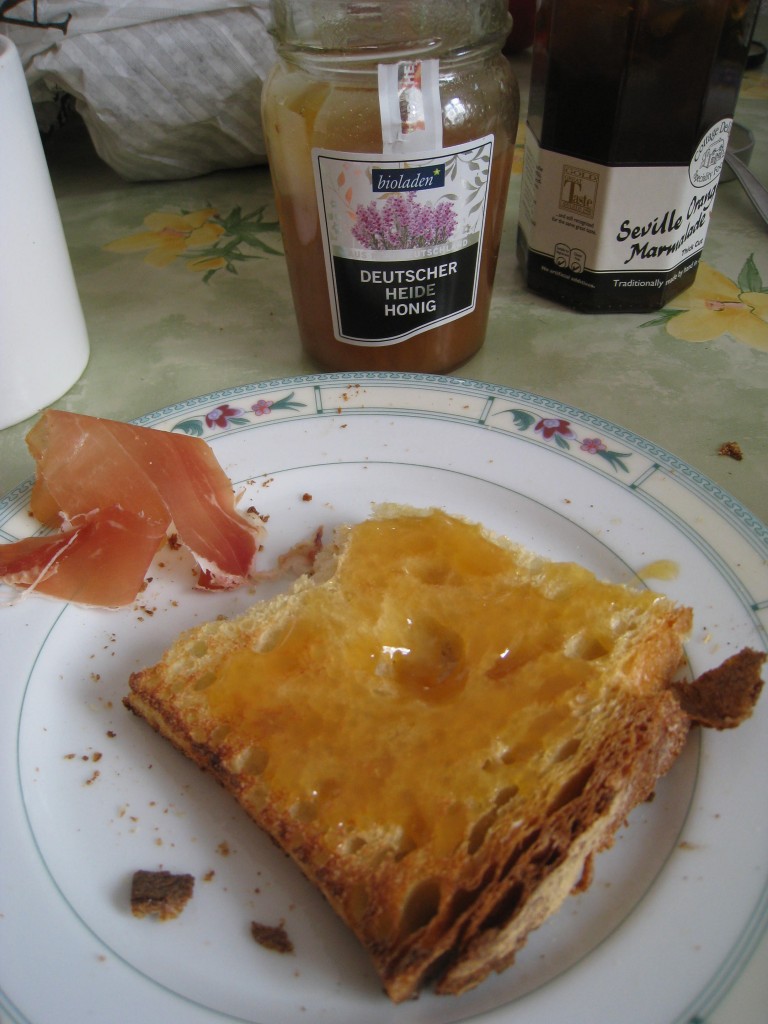 Habibi Falafel on Zulpicher Straße in Köln- awesome discovery! We went three times within a month. Falafel plate with amazing hummus (creamy and mild, just enough lemon and not too much garlic) and equally great Tabbouleh. Carrot juice fresh pressed and cinnamon tea on the house. 10-12€ buys a yummy and healthy (perhaps except for the deep-fried falafel) dinner for two.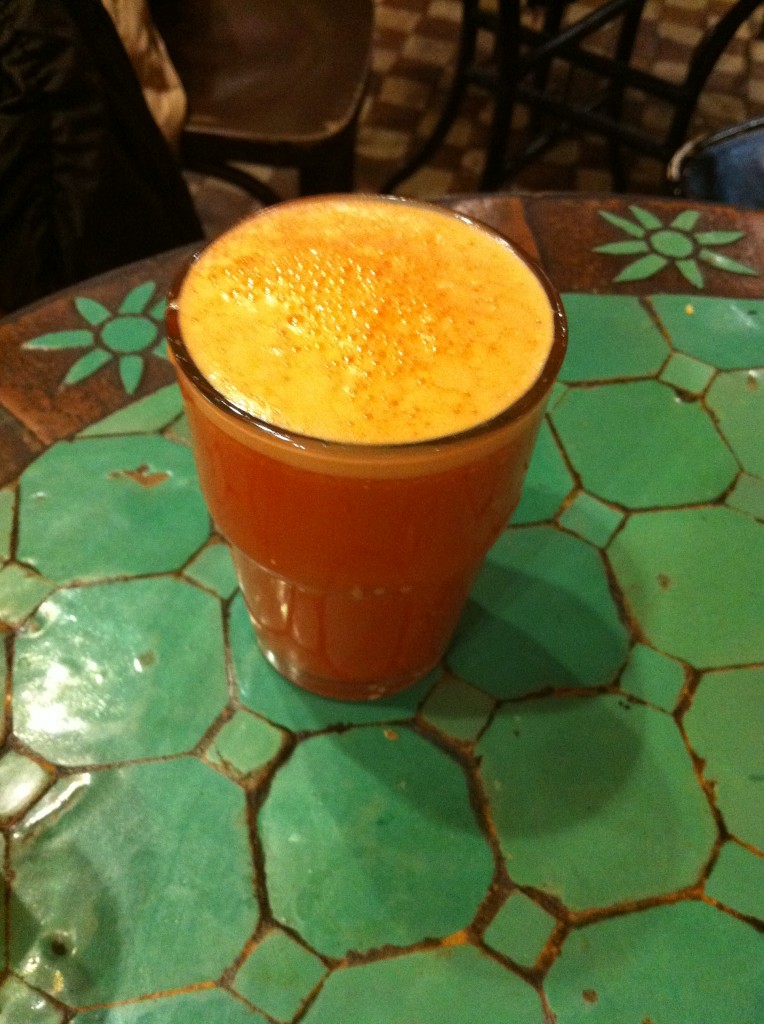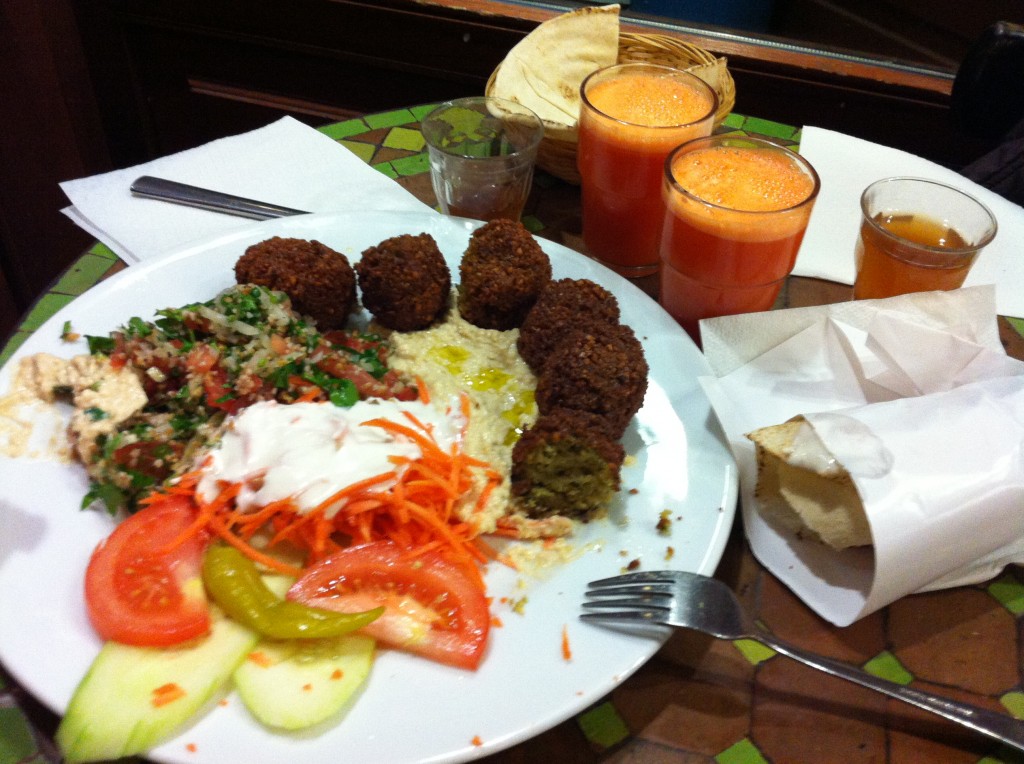 Fall is in the air.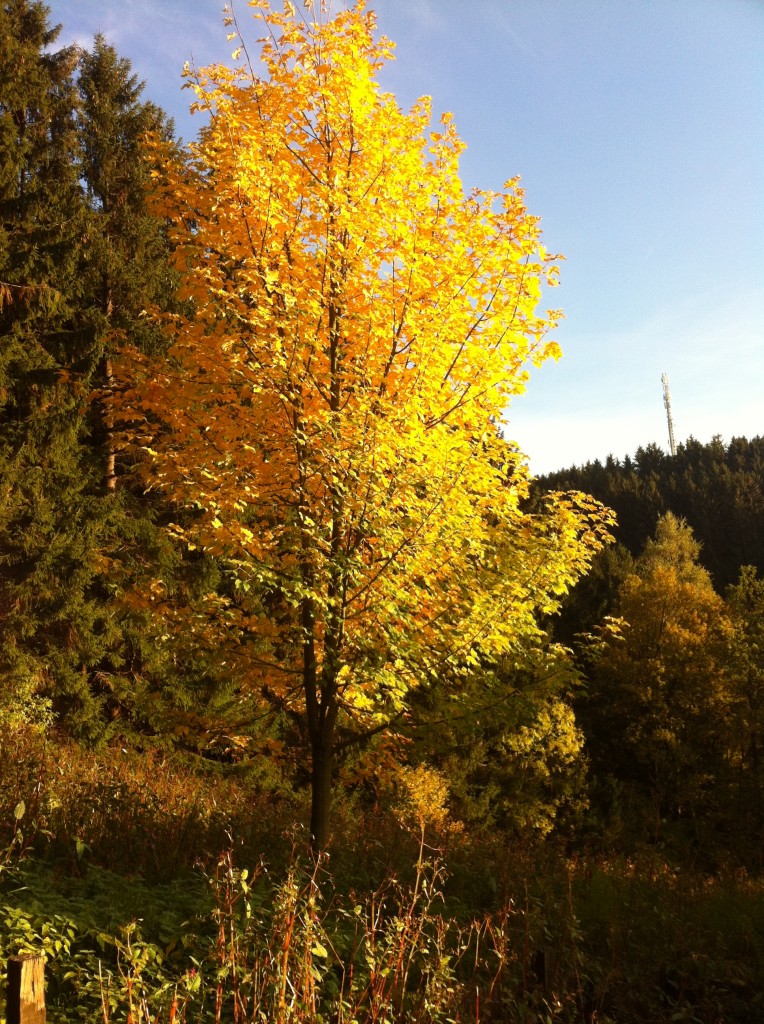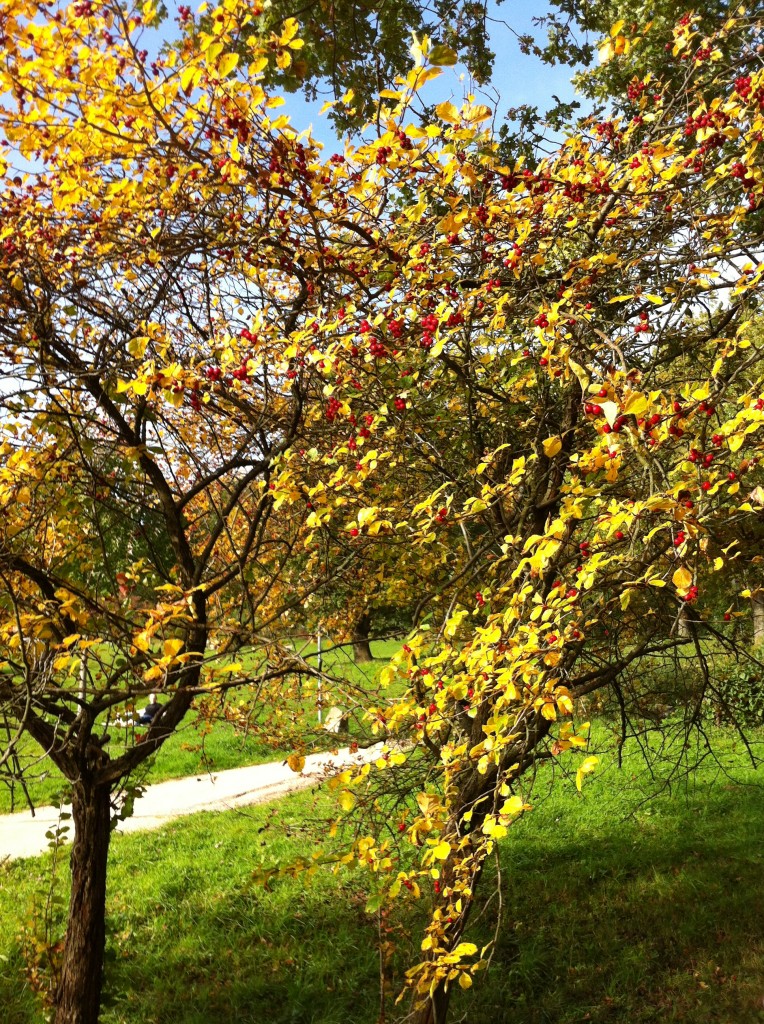 German efficiency: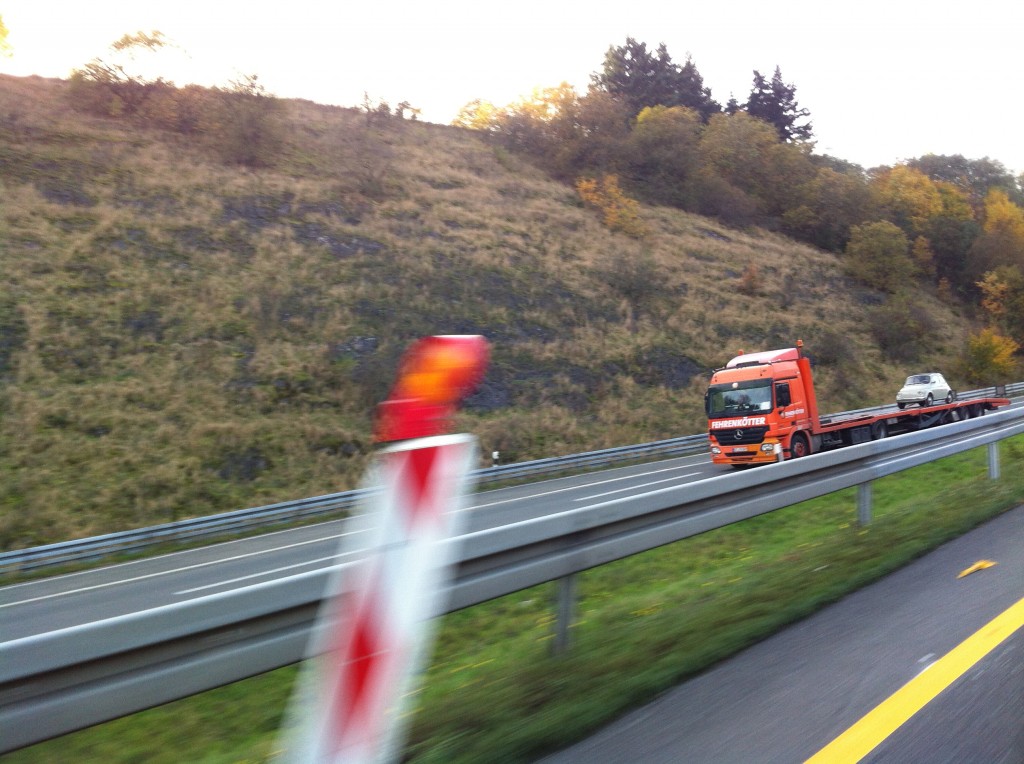 Sunday nature walk.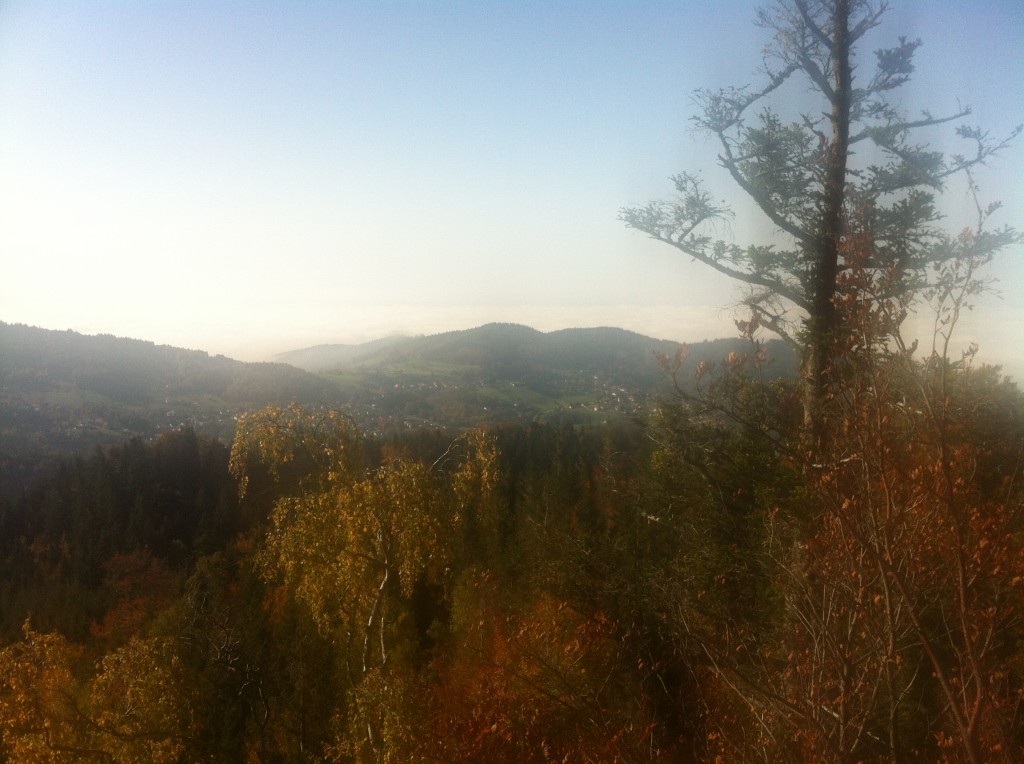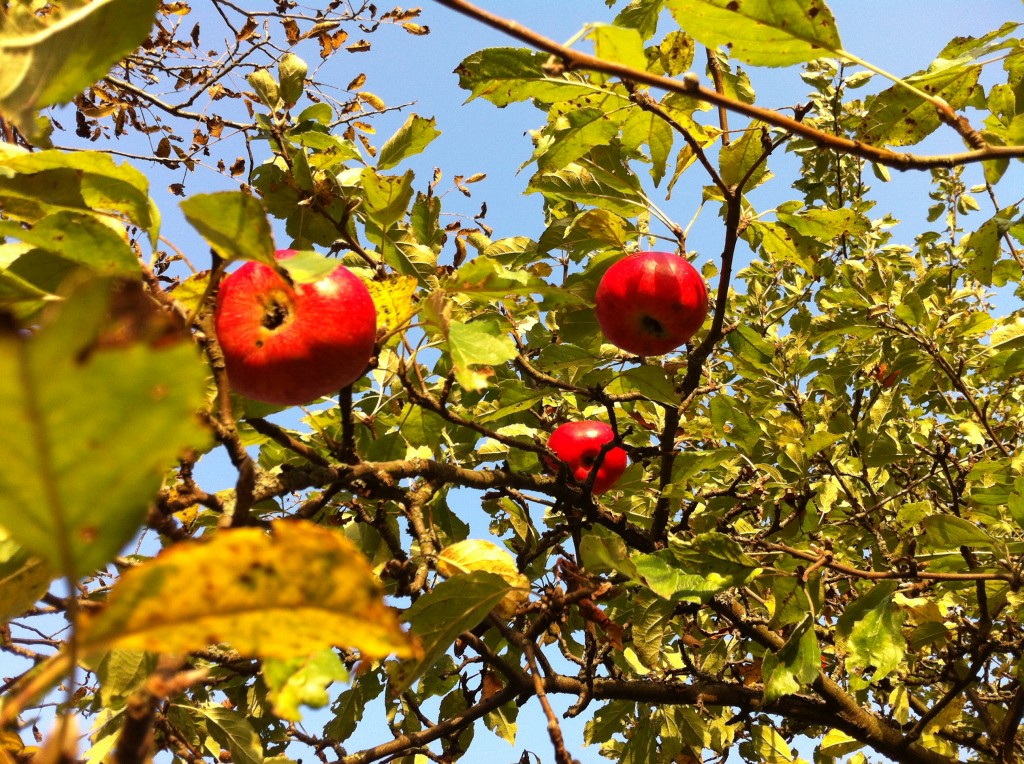 A new restaurant in Alsace (Auberge L'Agneau)  because we decided to take a a risk and branch out from our usual Flammkuchen place. Very awesome! I tried real french-onion soup which was so rich that I only ate a few bites…needed to save room for frog legs provencal.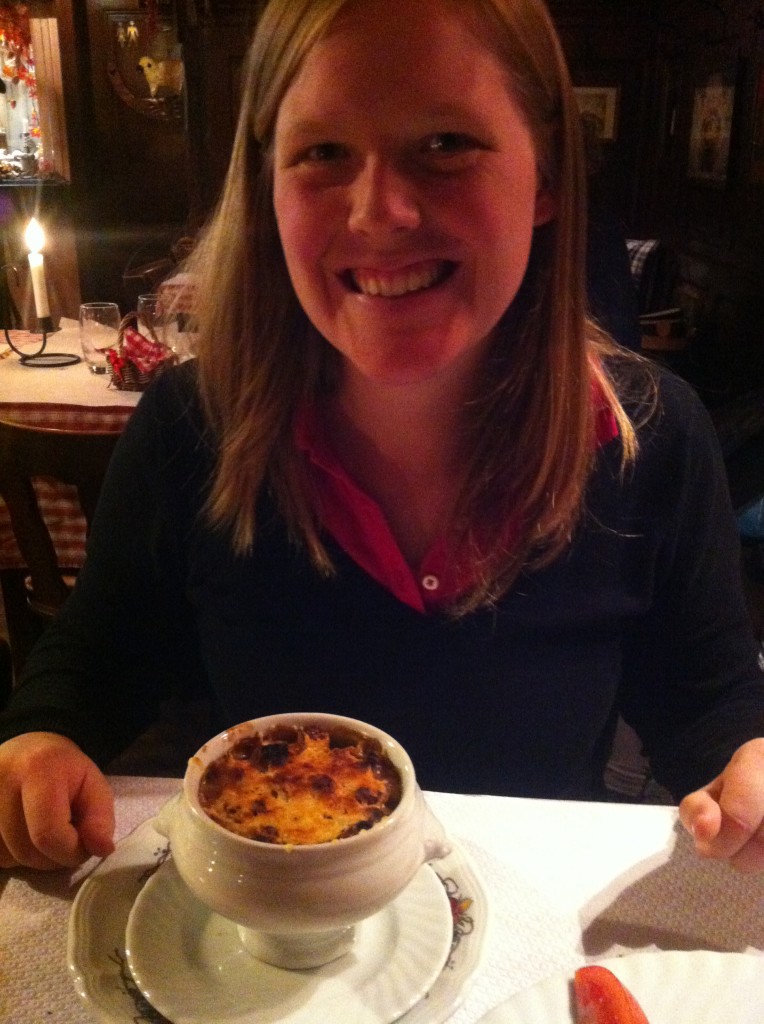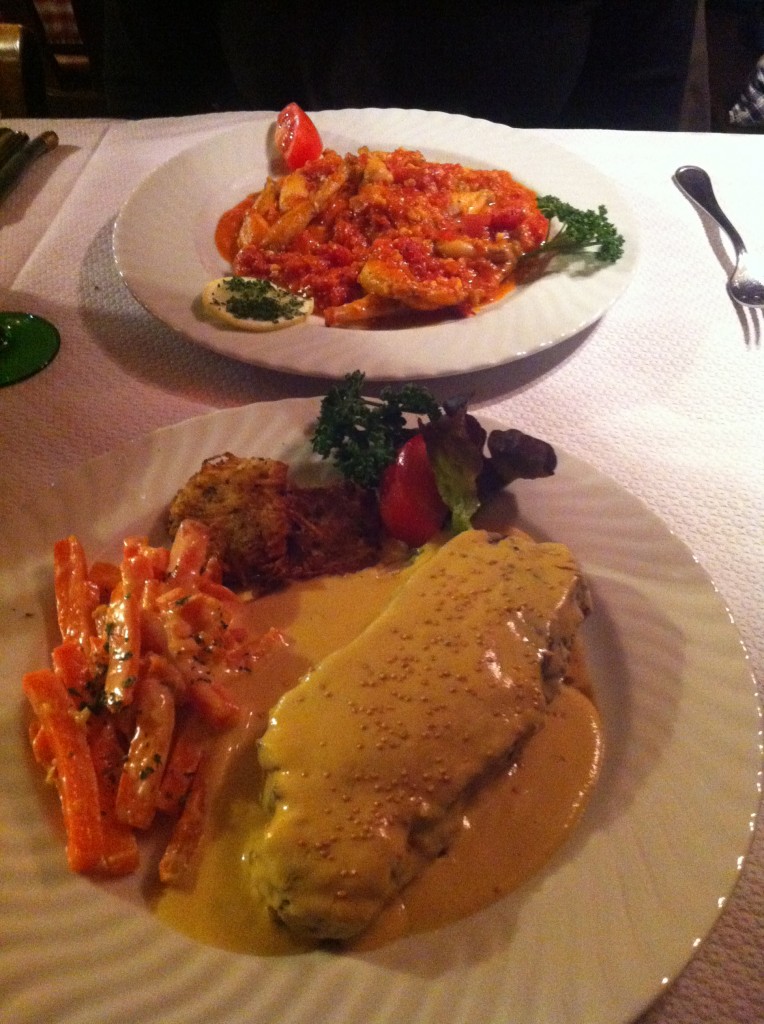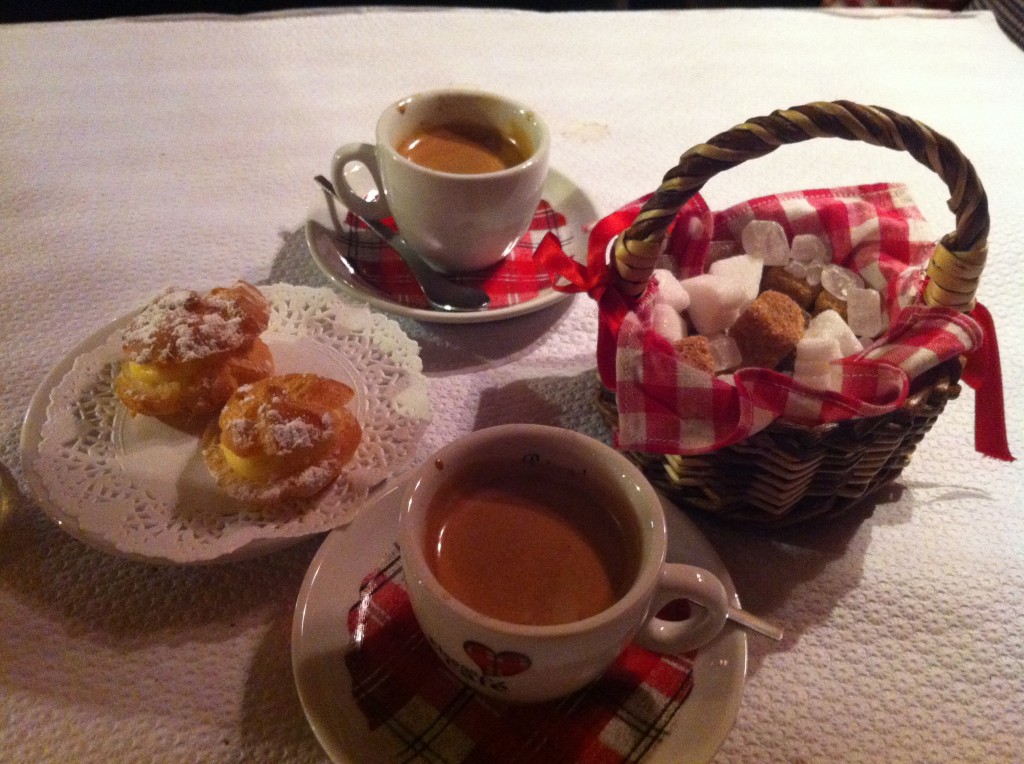 Baden Baden how we love you! (October 28- notice the snowy mountain!)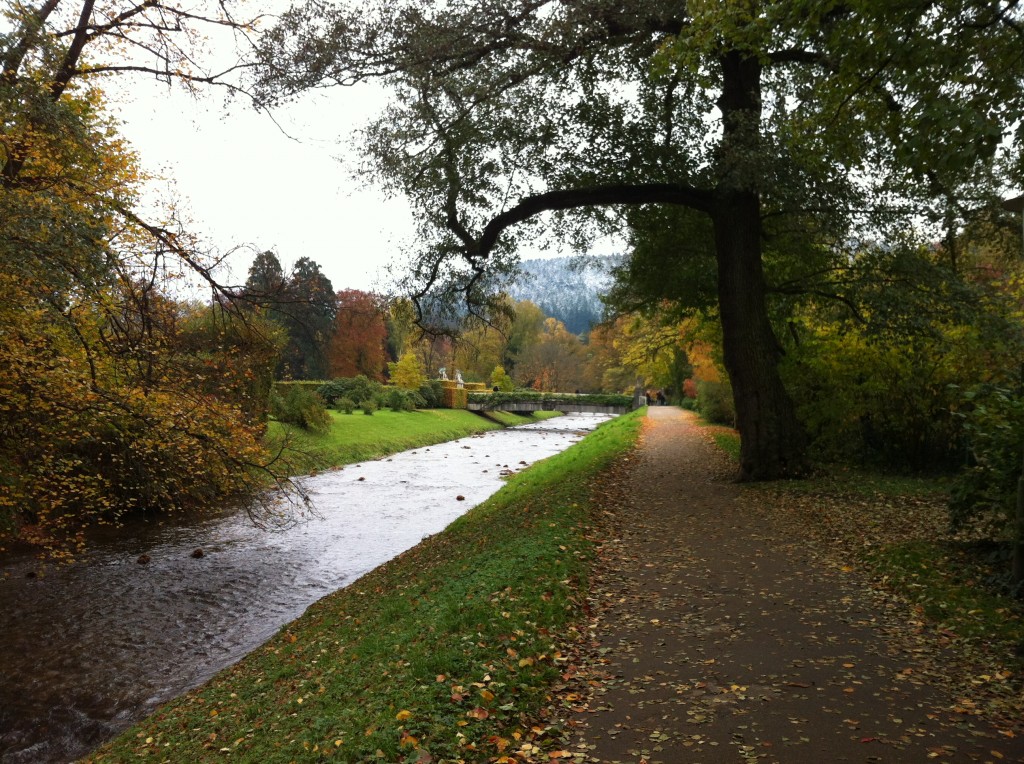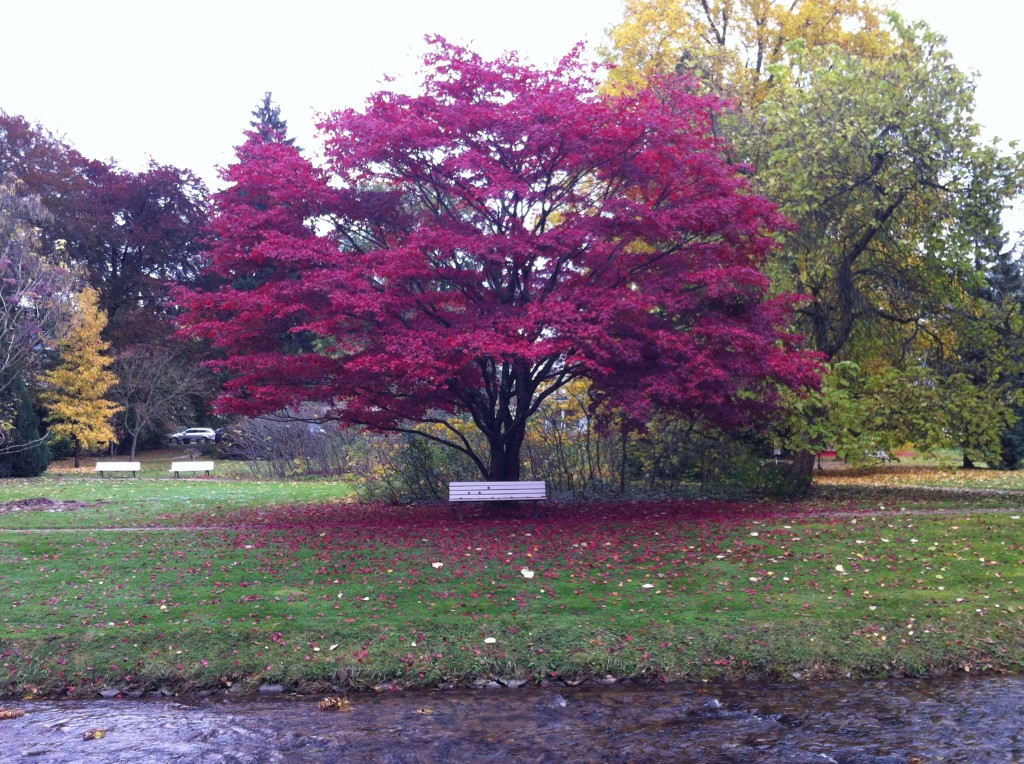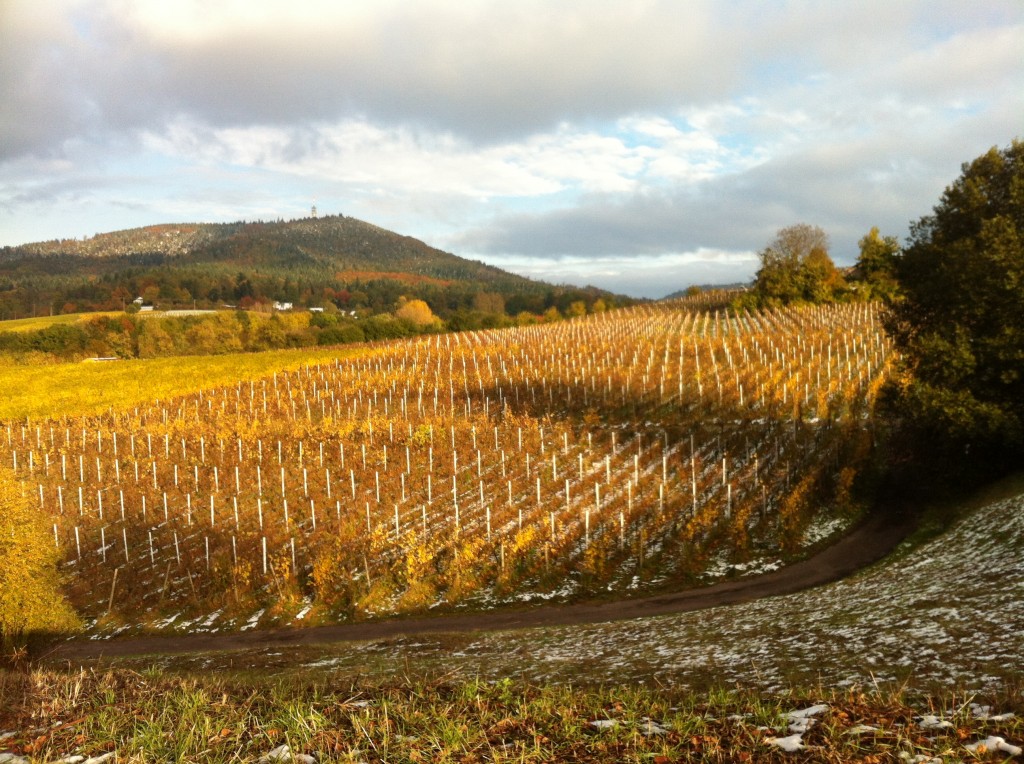 Kale Again! This time as a salad with orange, almonds, avocado, dressed in orange juice and olive oil.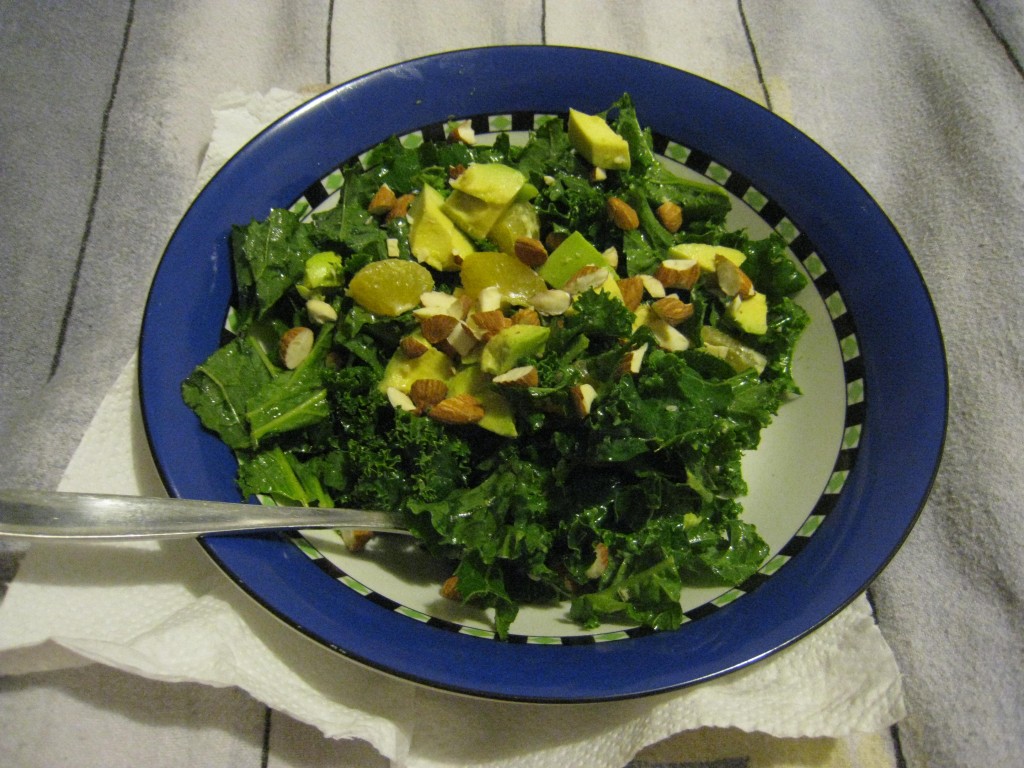 De Puy Lentils. Yes, this is indeed the first time I have prepared and eaten De Puy Lentils. Look how pretty they are!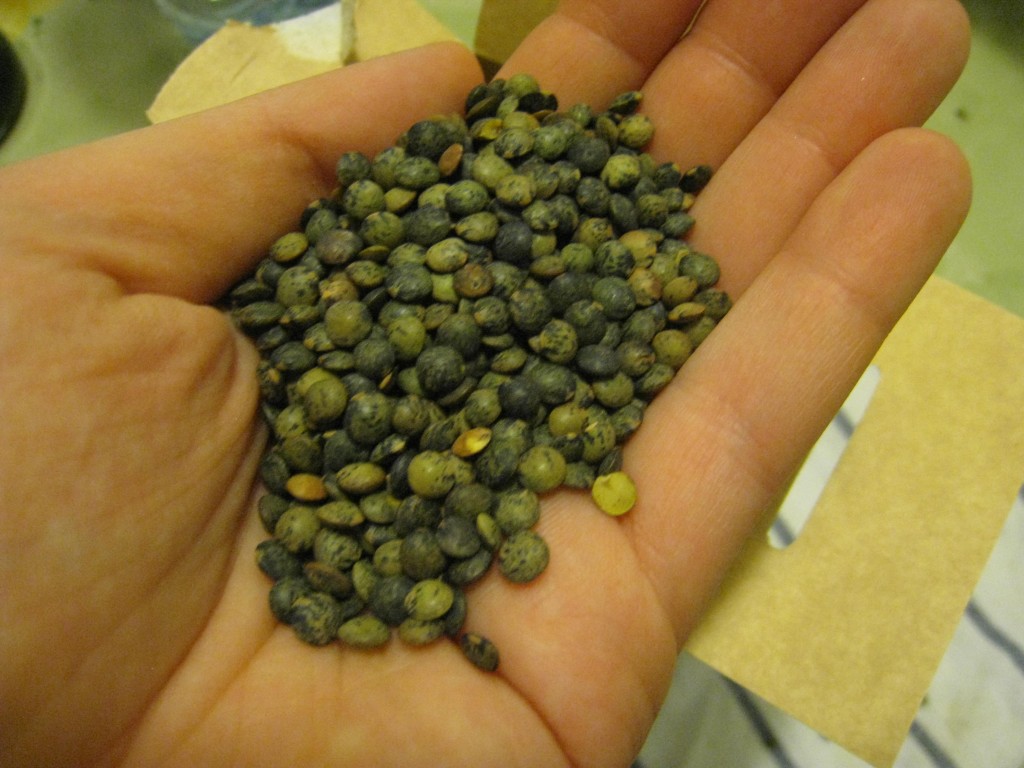 Paired with roasted butternut squash, rice, tofu.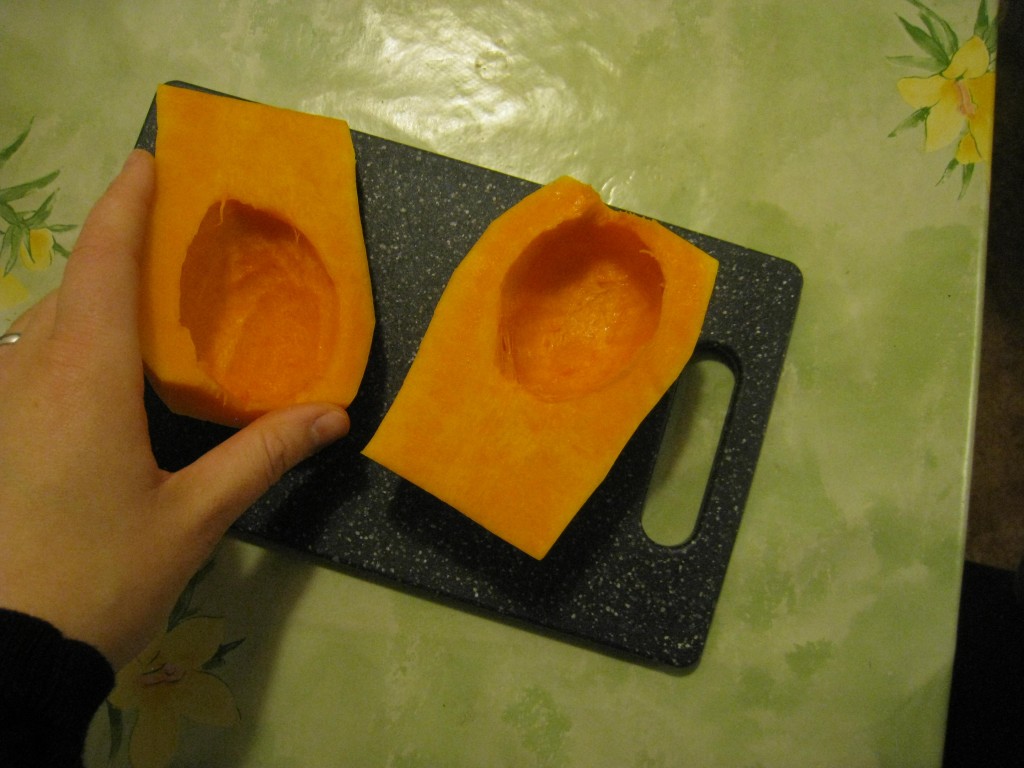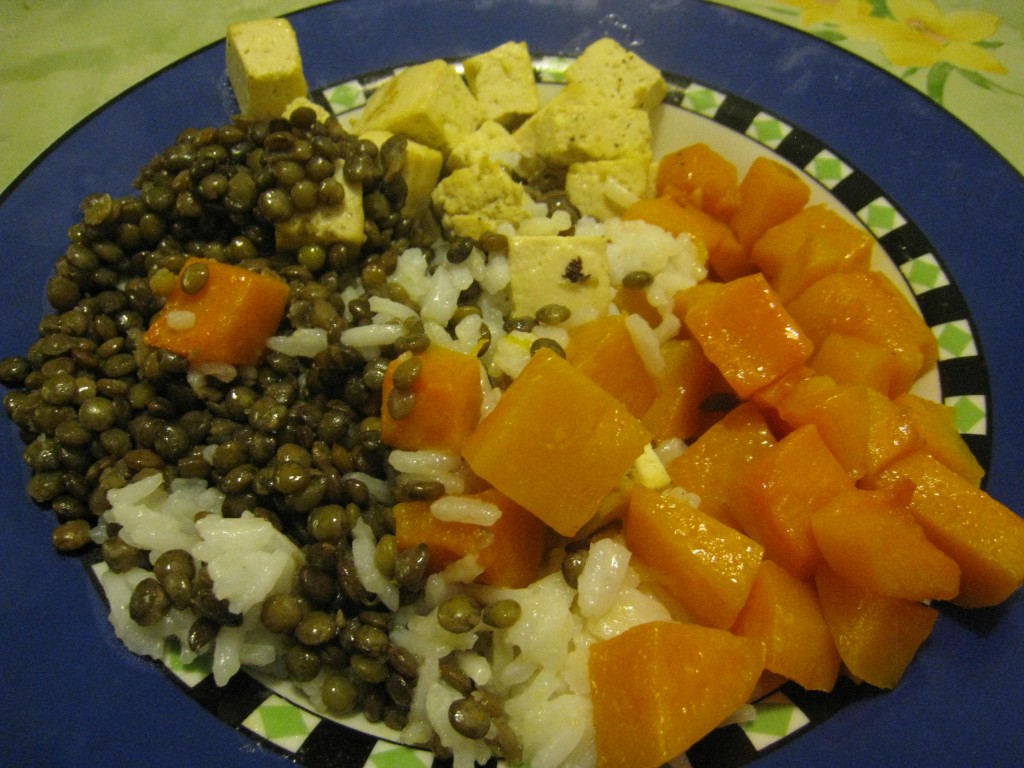 Remixed the next day with curry powder. Squash season has begun.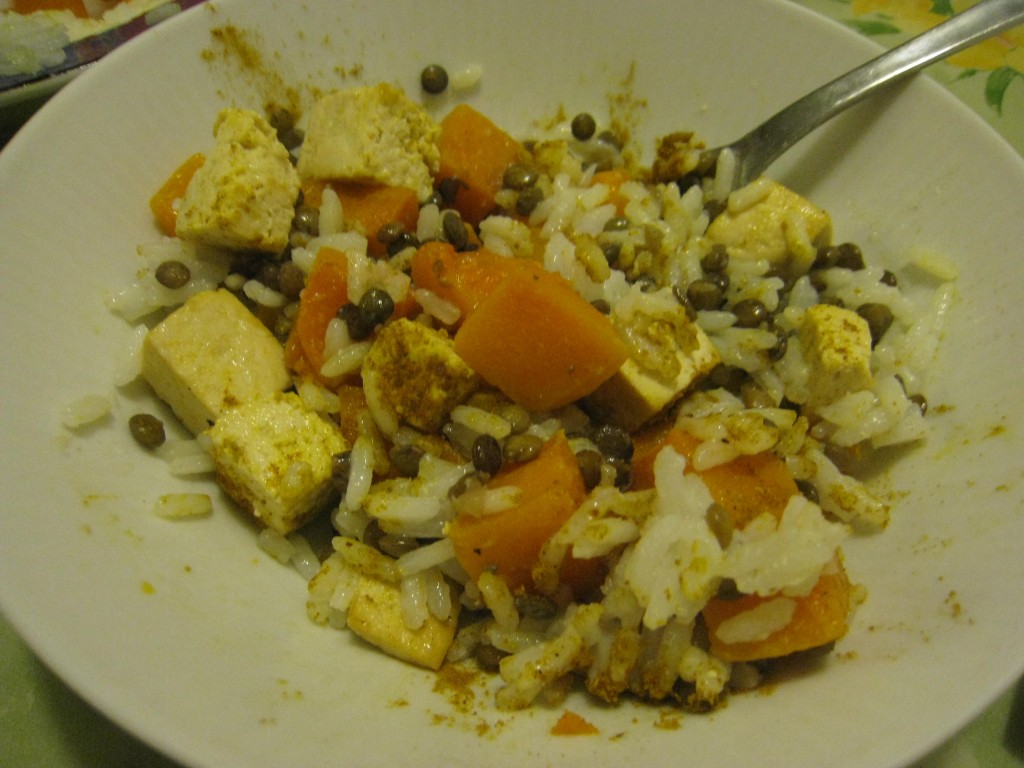 Whew that was a lot, how about a coffee.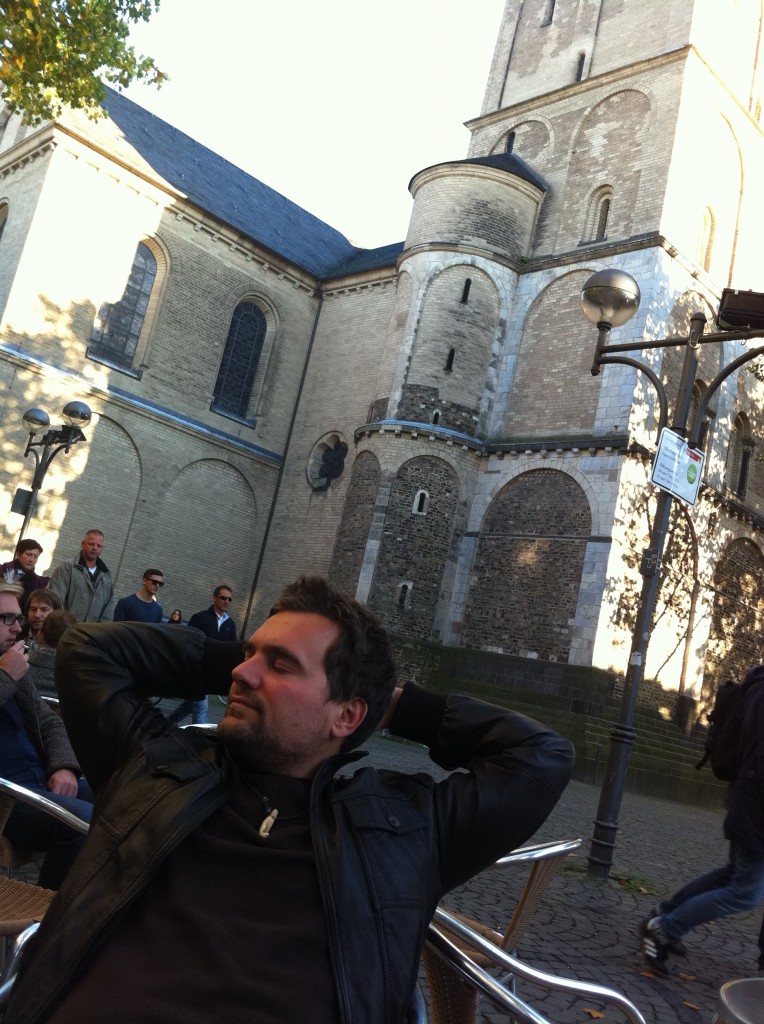 See you in November!