Happy Christmastime!
I am reporting in from Zadar, and I am so excited to tell you what we're up to. We are on VACATION. Which is so nice, because the past few months have been rather hectic and a little R&R is just what I need. It is so nice to wake up without an alarm, go for a walk by the sea, sit in the sun and drink tea, eat burek, walk walk walk, and eat lots of fresh fish and blitvar.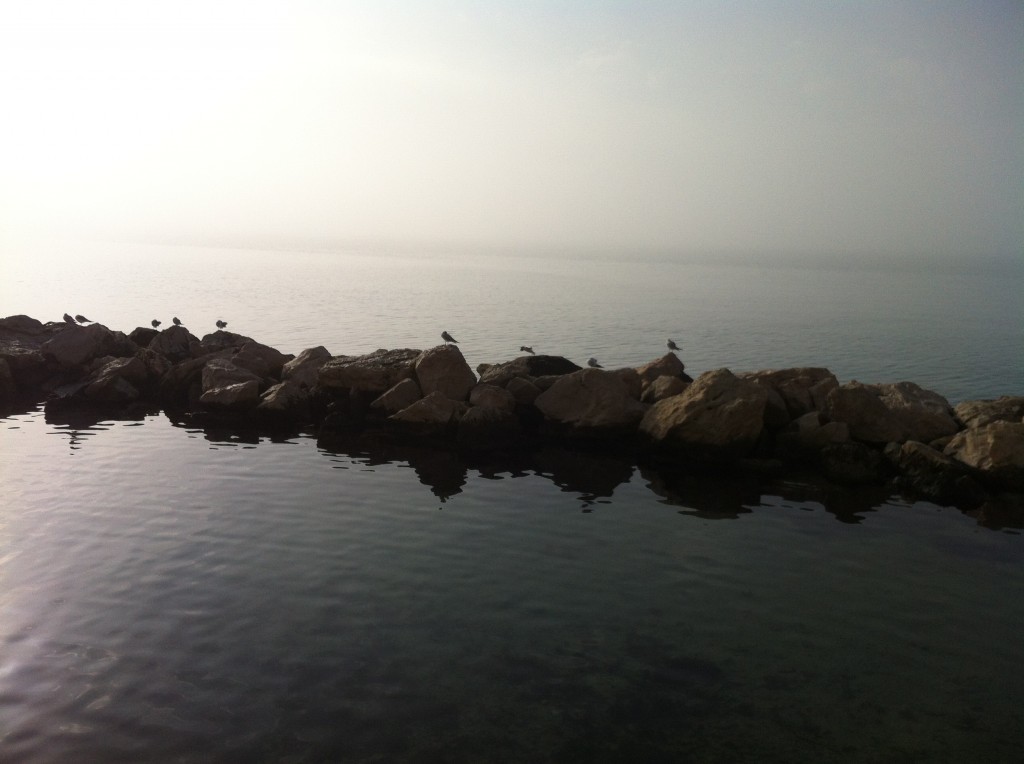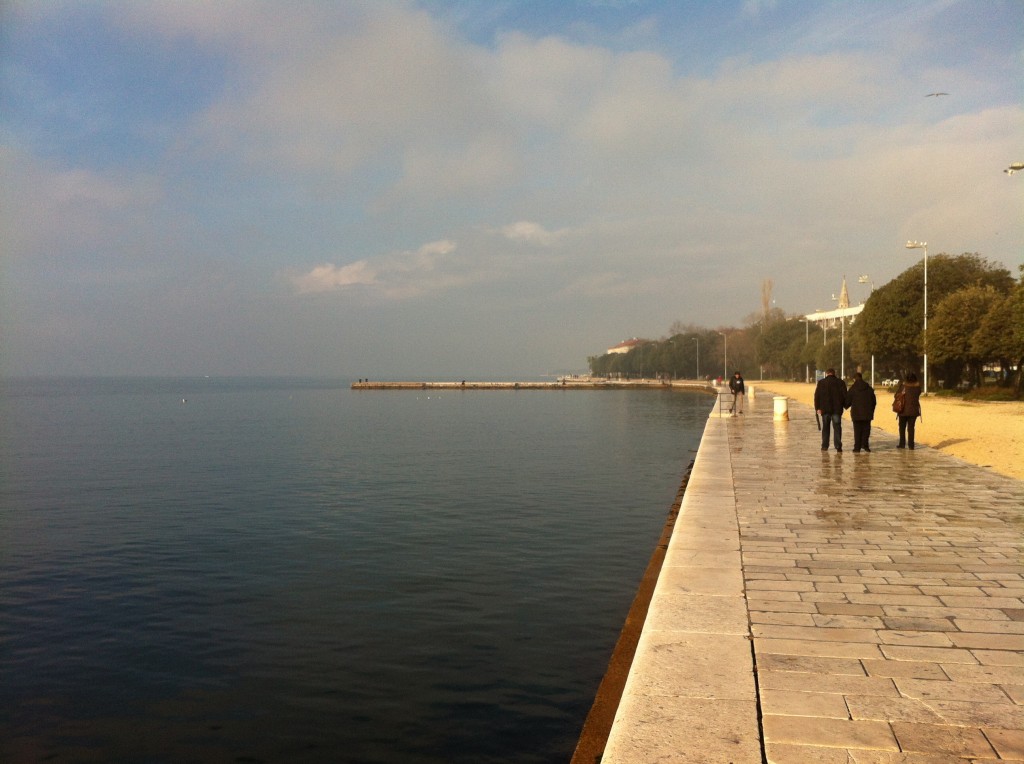 We went to visit Jadranka in Plitvice and she taught me how to make Croatian Christmas cookies. Vanilli Kifele (I have no idea about the spelling here) and Cimet Kifele (with a healthy dose of cinnamon added- Jadranka's invention) and Rum Kuglica. These turned out great- no comparison to the disaster of last year's Christmas cookies and failed Vanilla Kipferls.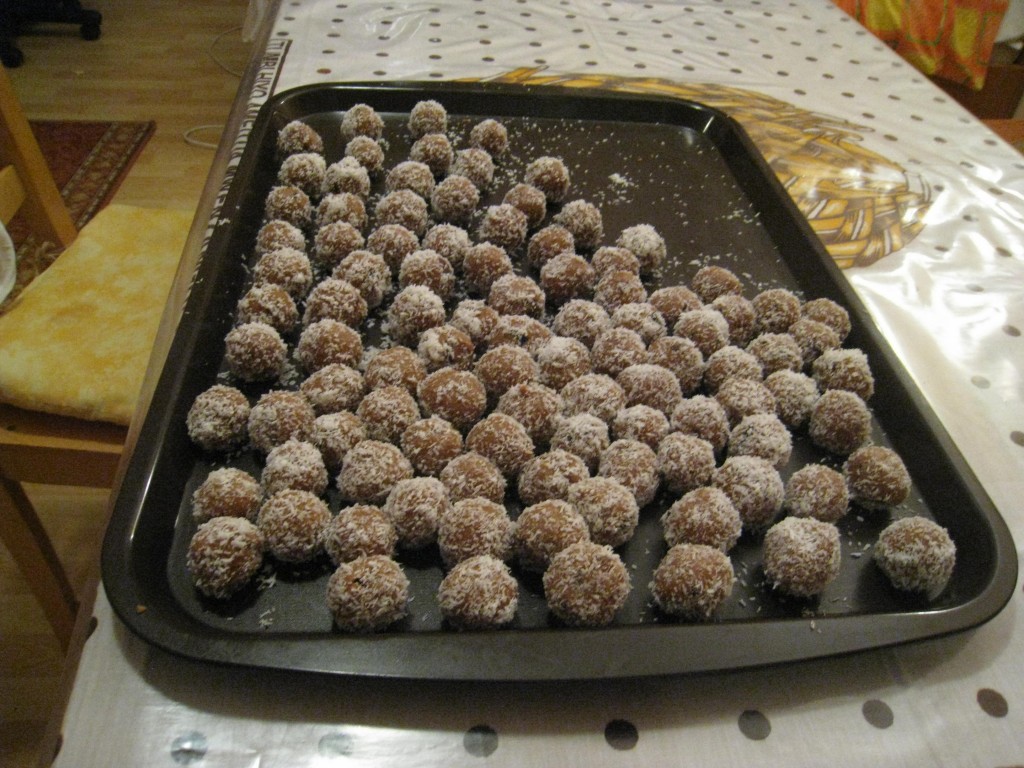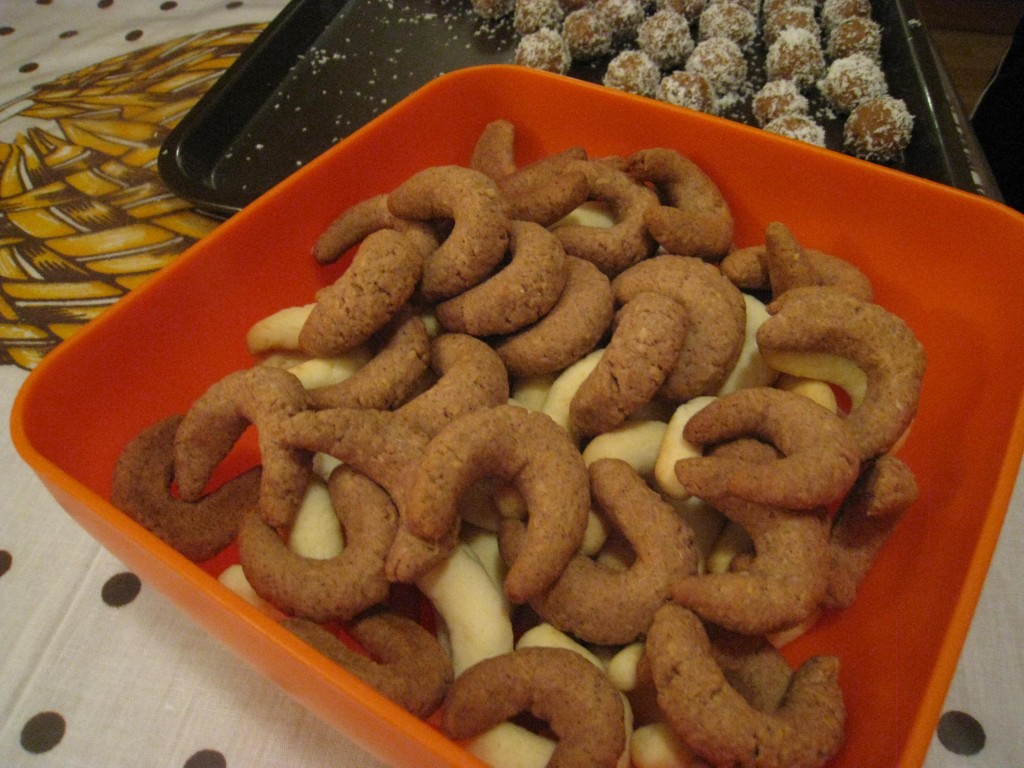 Pomegranites galore.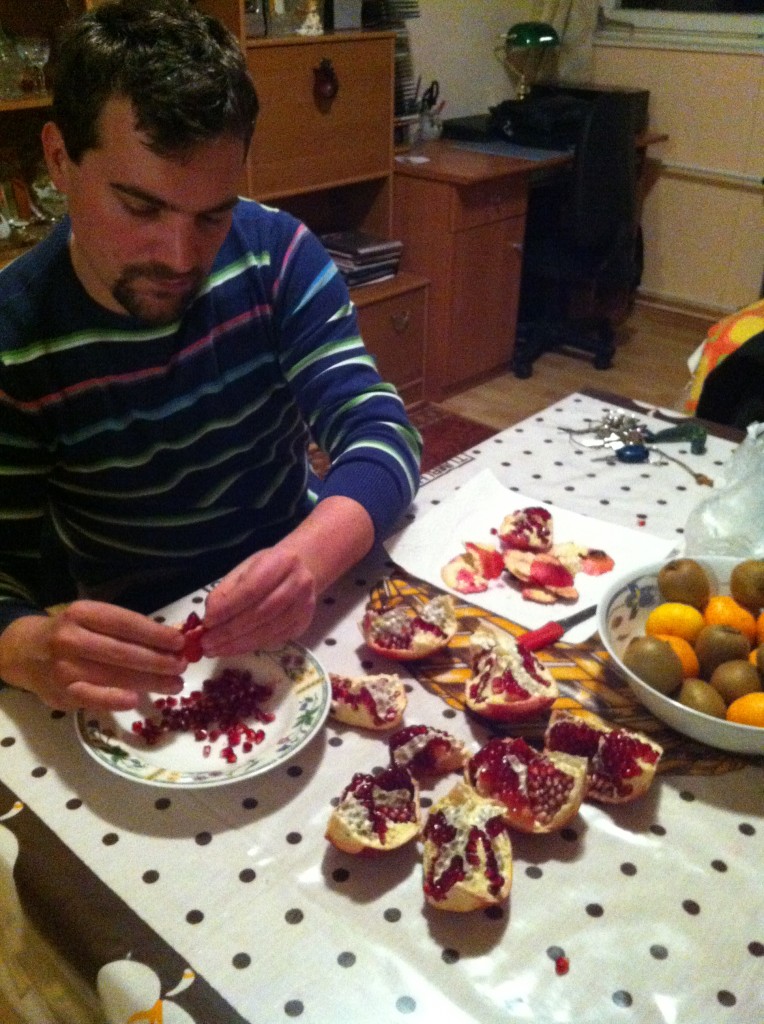 Fish soup – the broth was so flavorful.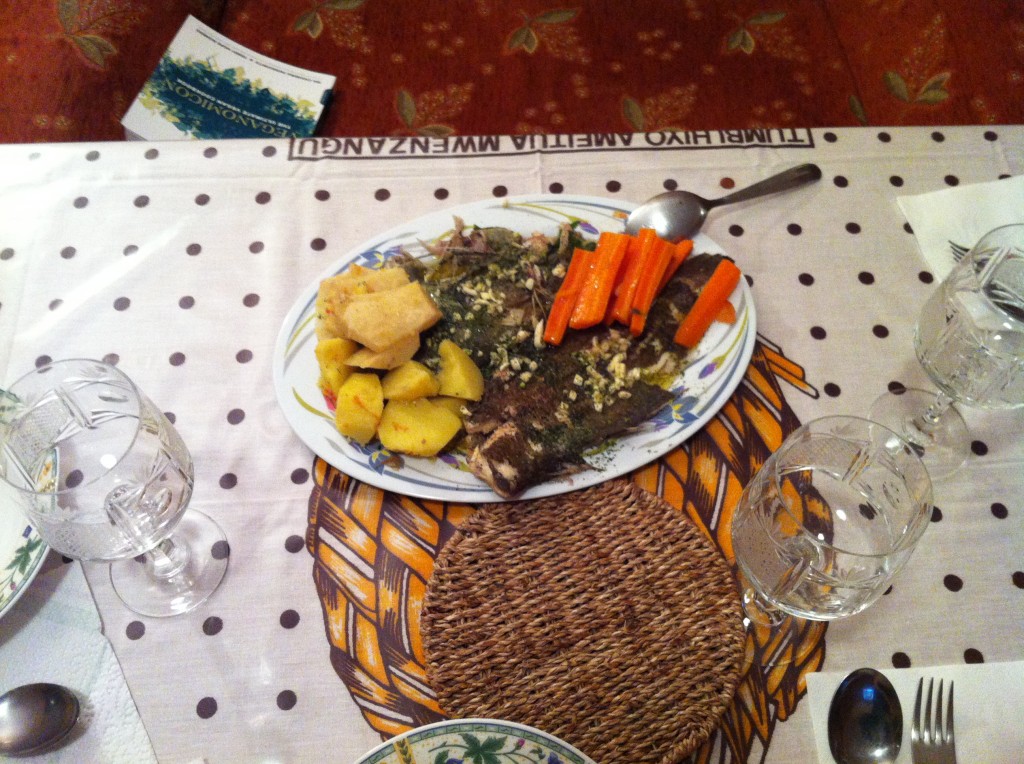 Blitvar, naturally.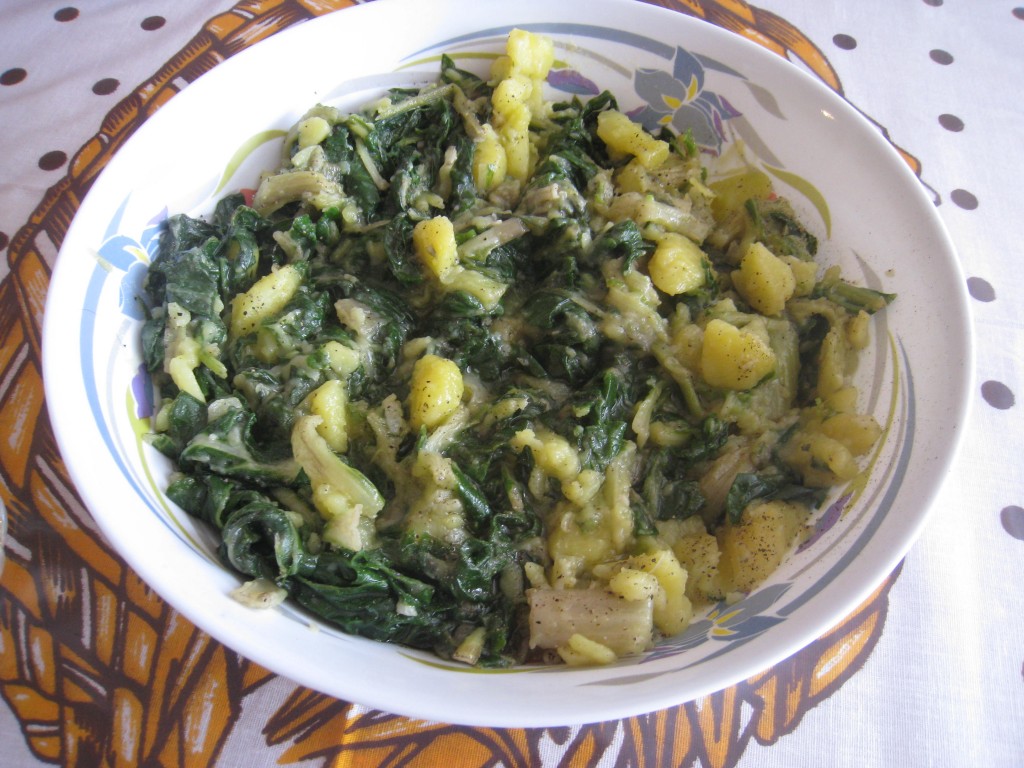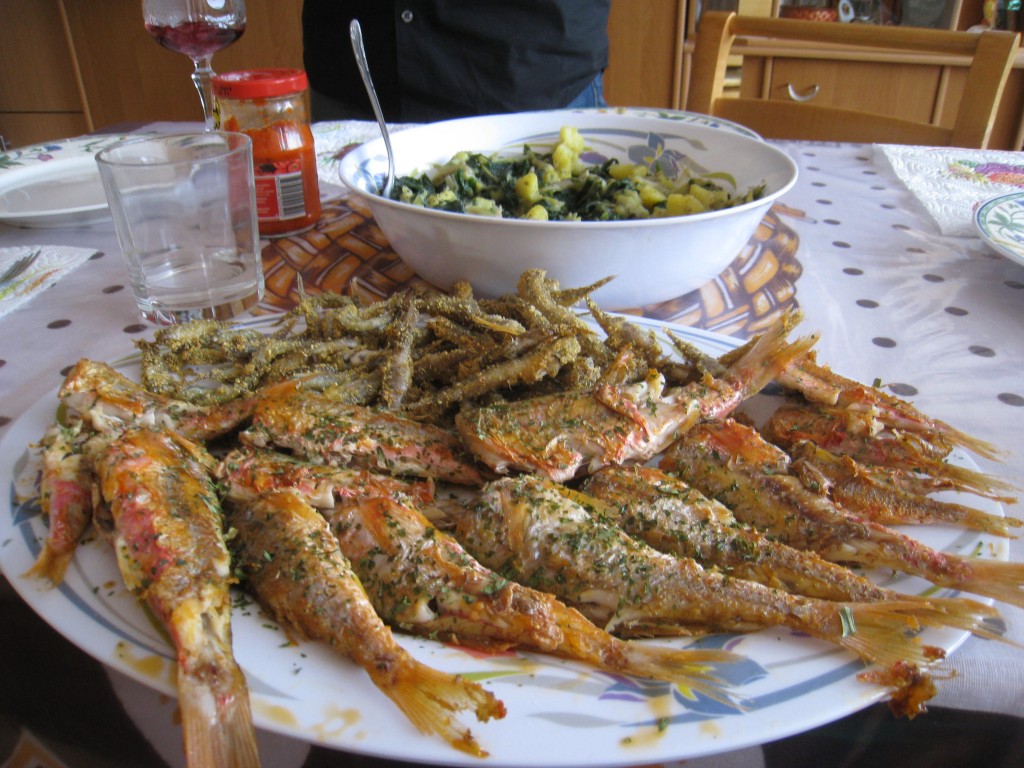 It was snowy in the mountains, so beautiful!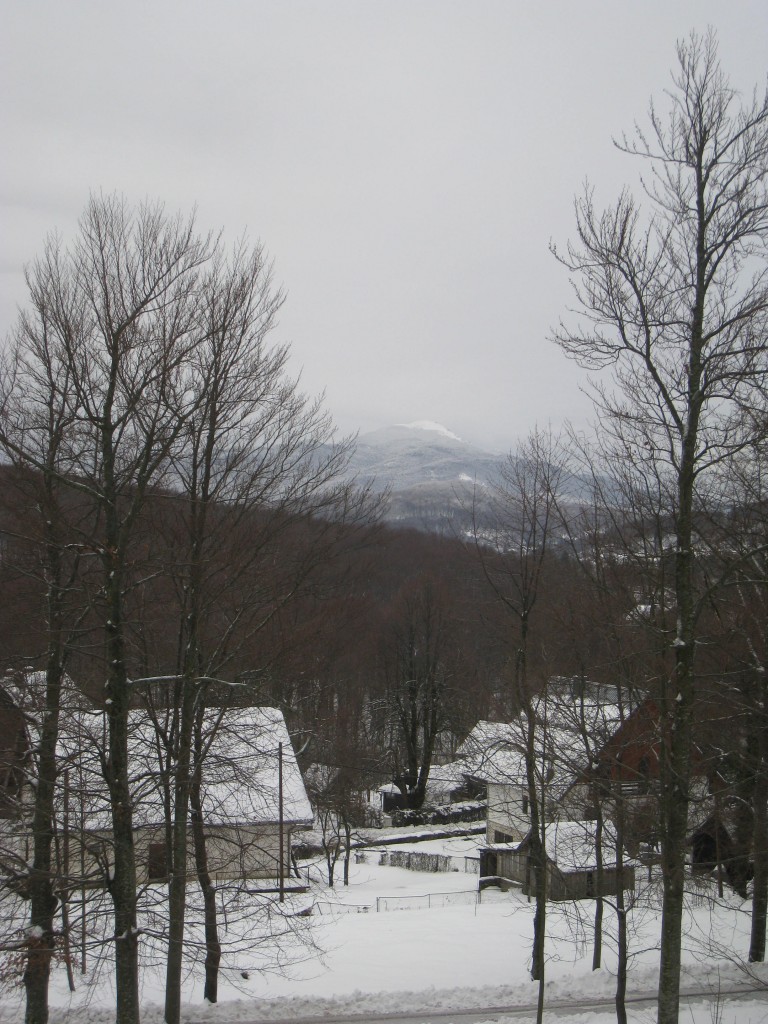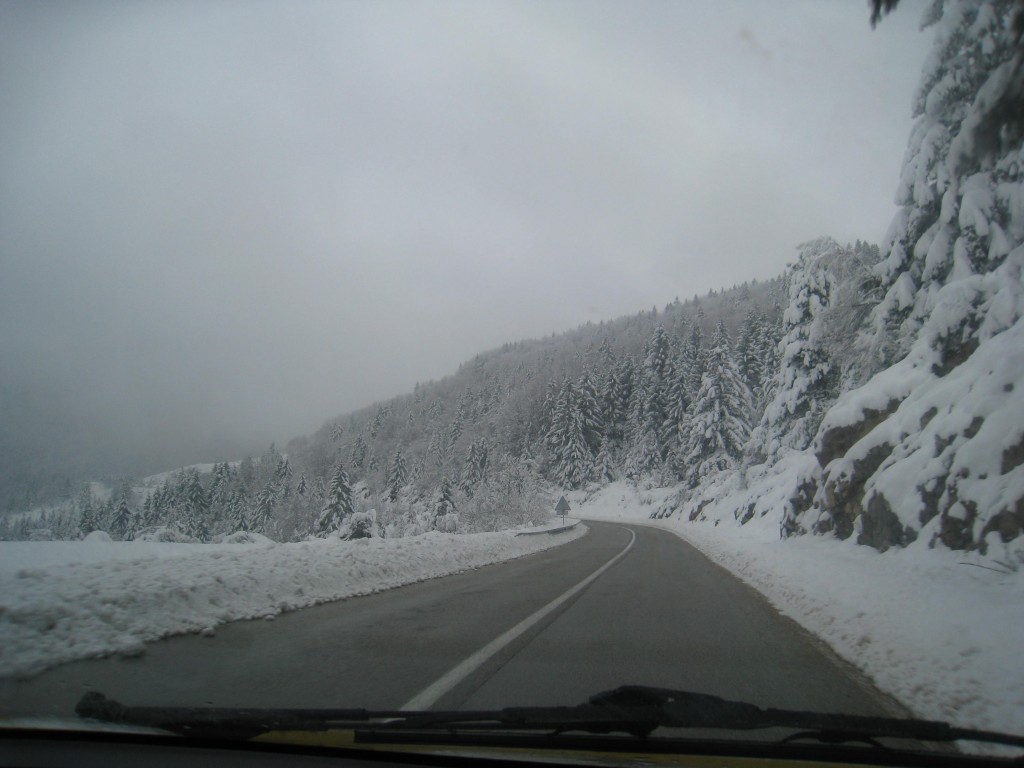 Miljan and I went to Bihac, Bosnia for the day while Jadranka was teaching.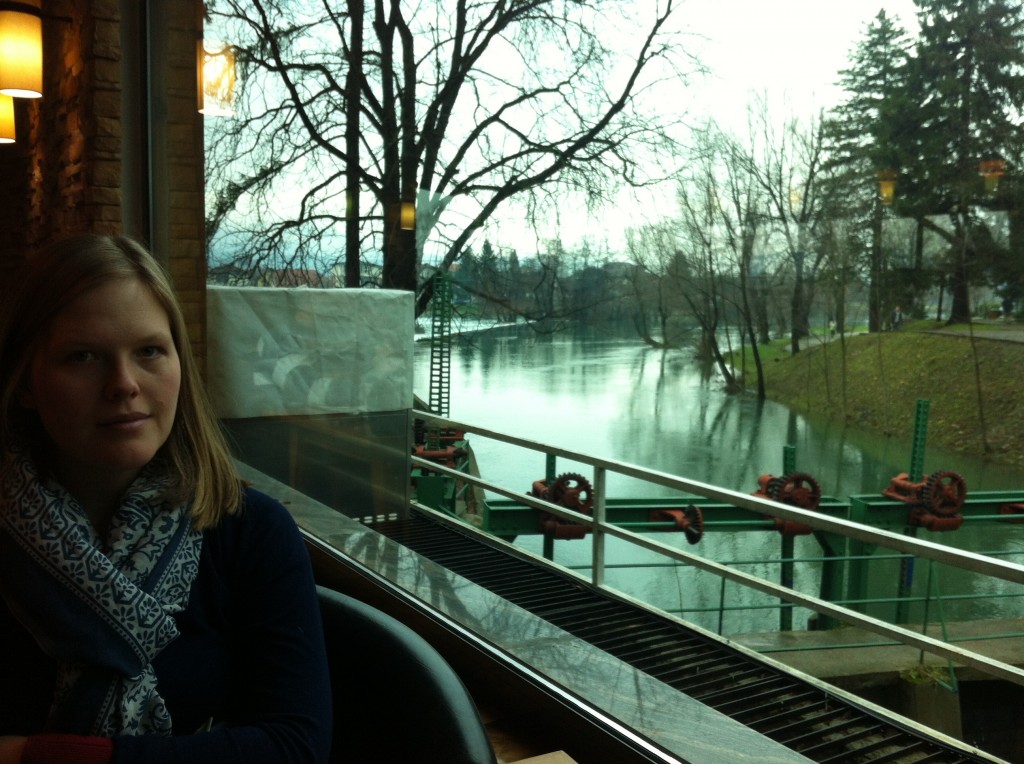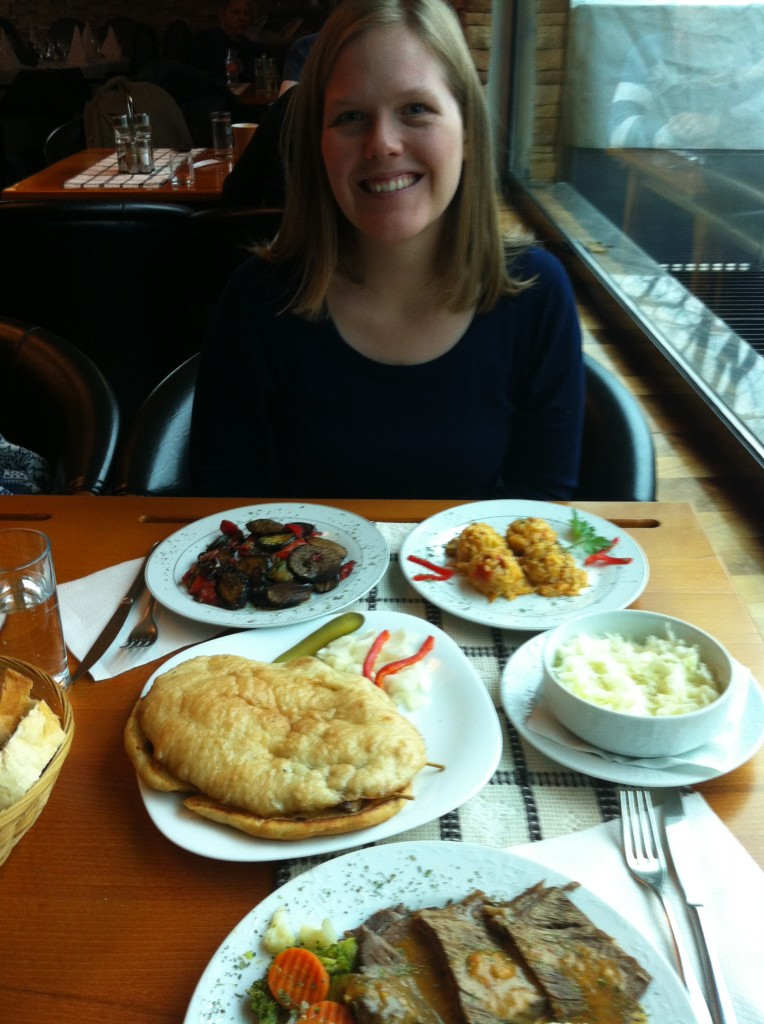 Turkish coffee with some really sweet and flavorful rose-jelly candy.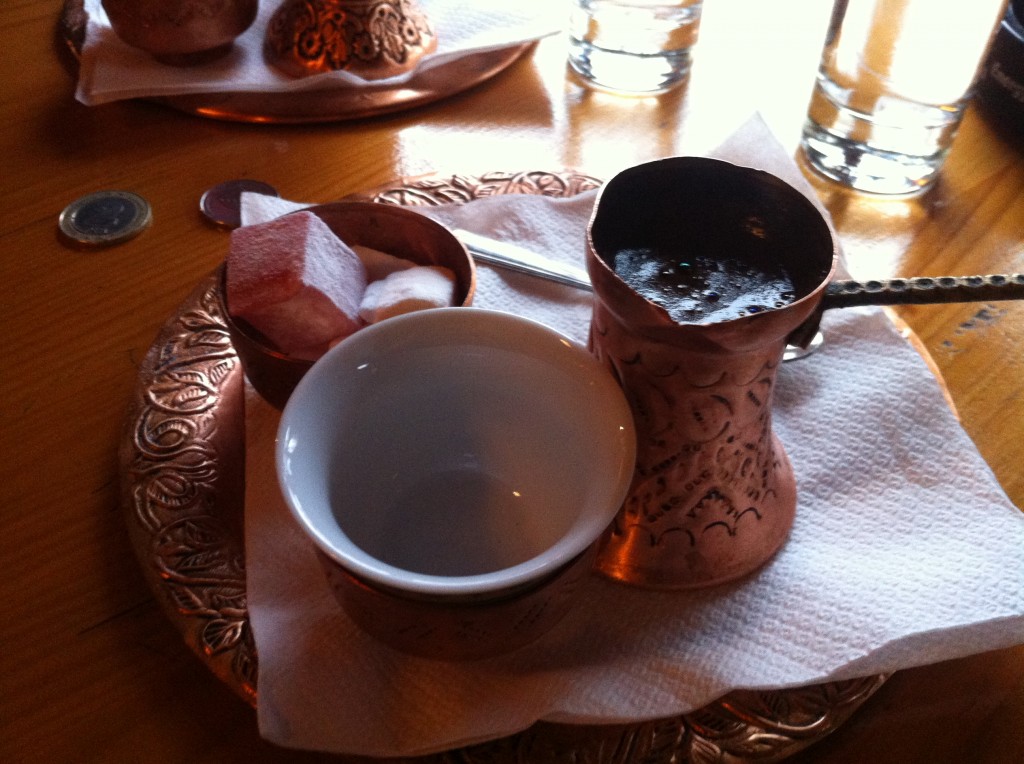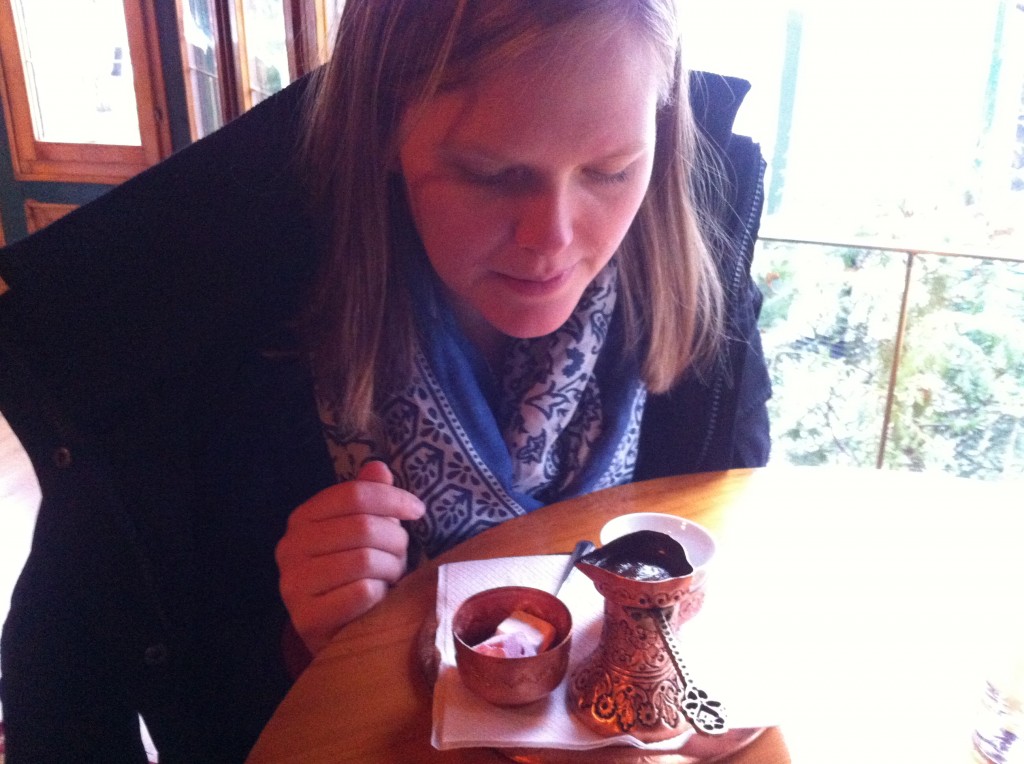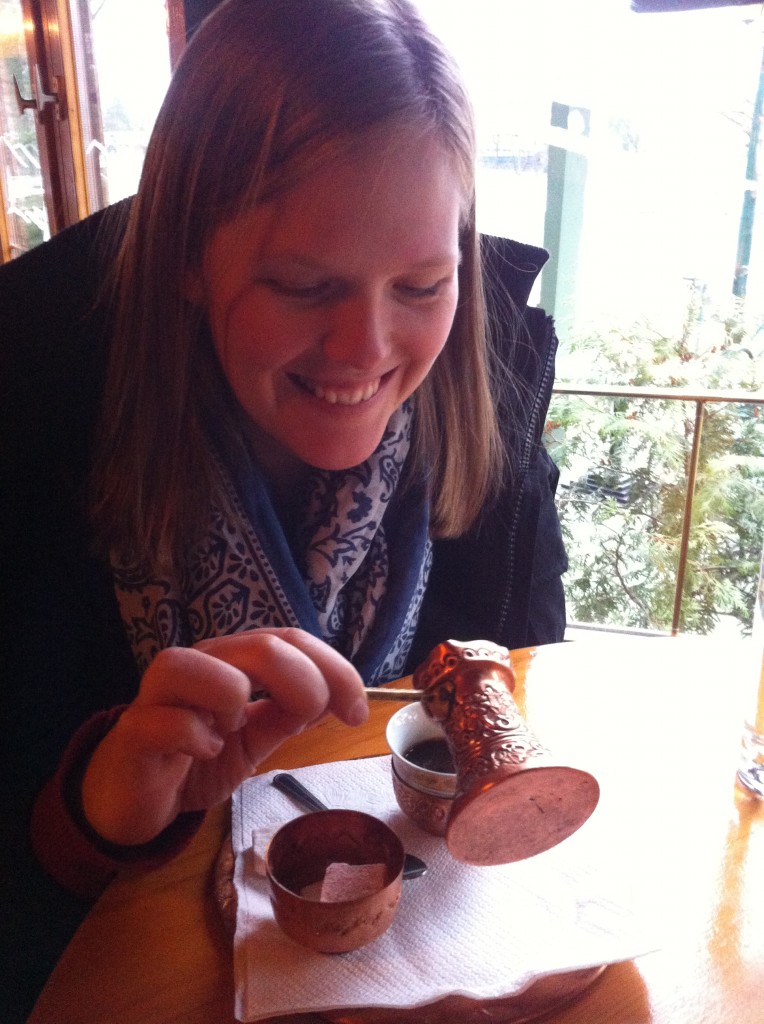 In Djeverske we spent a good hour shelling almonds- Jordan on the hammer and Milo and I sorted shells from almonds. Talk about a lot of work! Good thing this is just a "fun hobby" for us, if you actually had to do this on a regular basis I imagine it would get really tedious.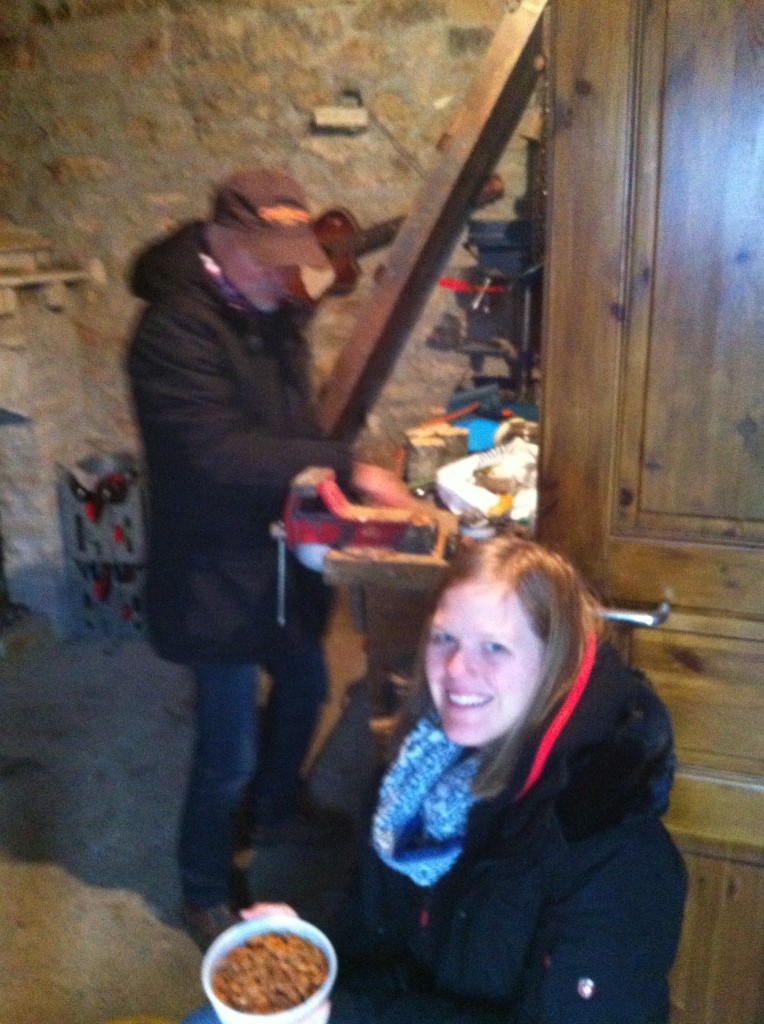 Back in the city we toasted them up and gave 'em a spin in the mixer to make our very own nut butter!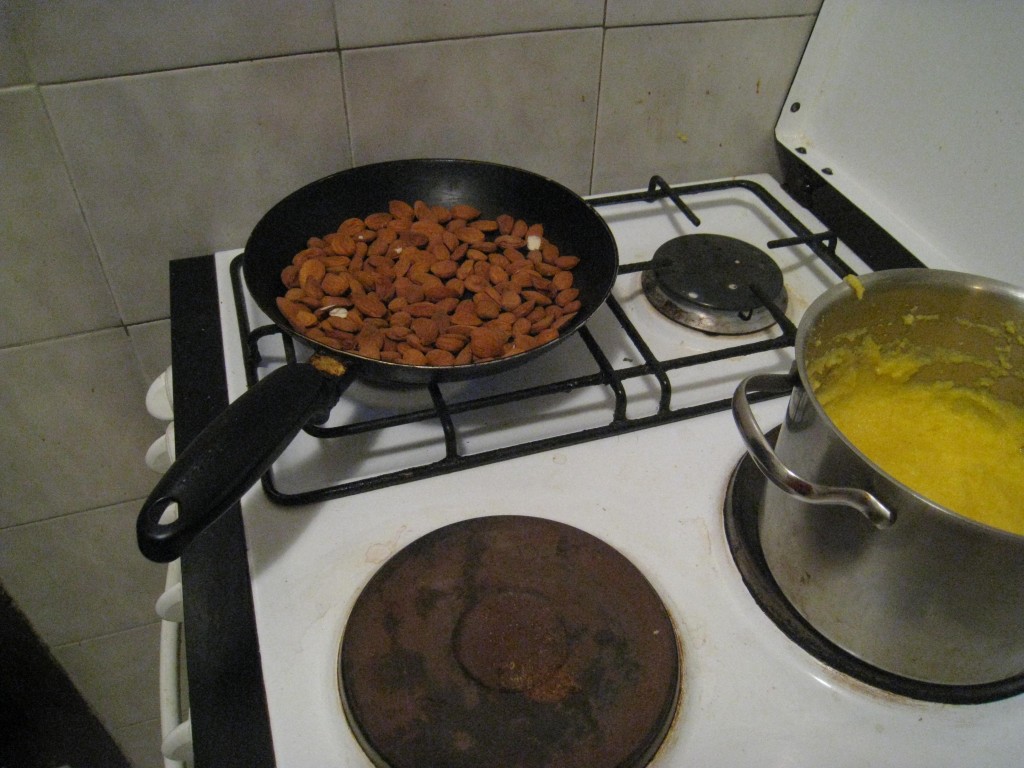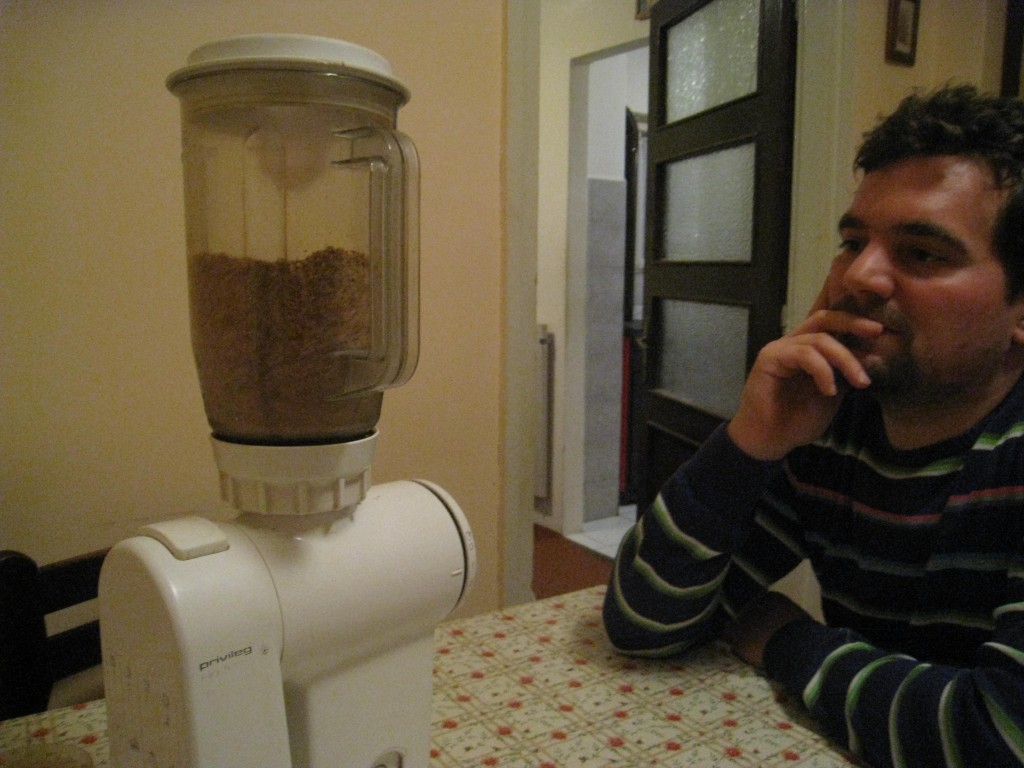 It was delicious, but the whole process is not for the faint of heart or short of time. But we have some time right now…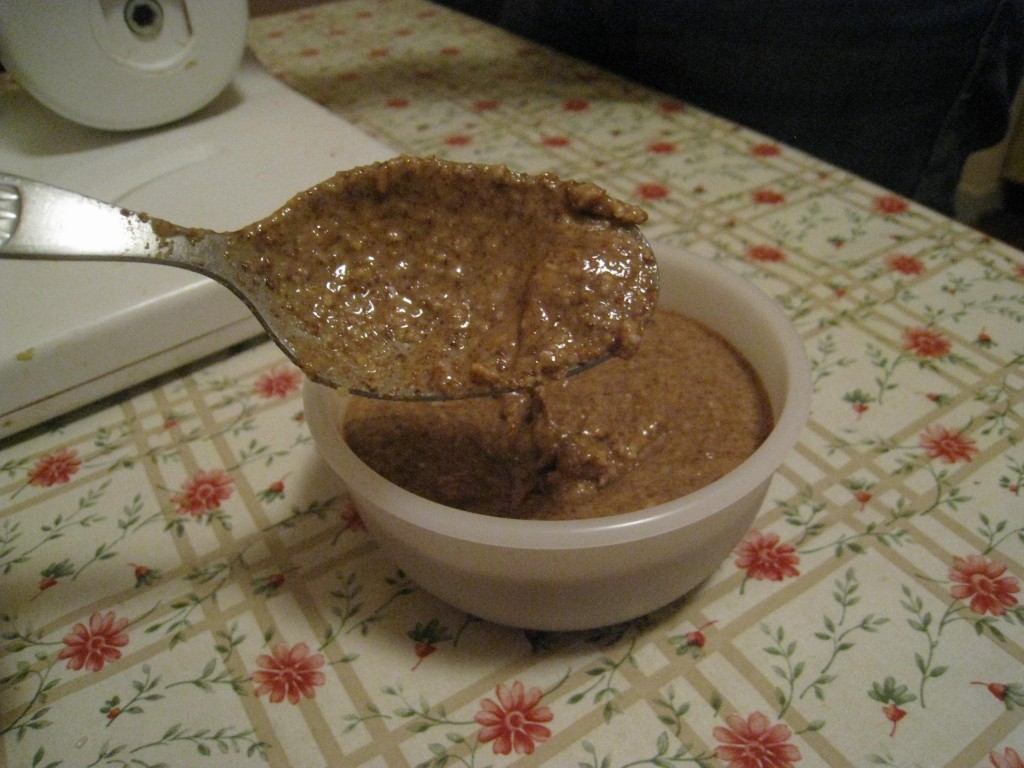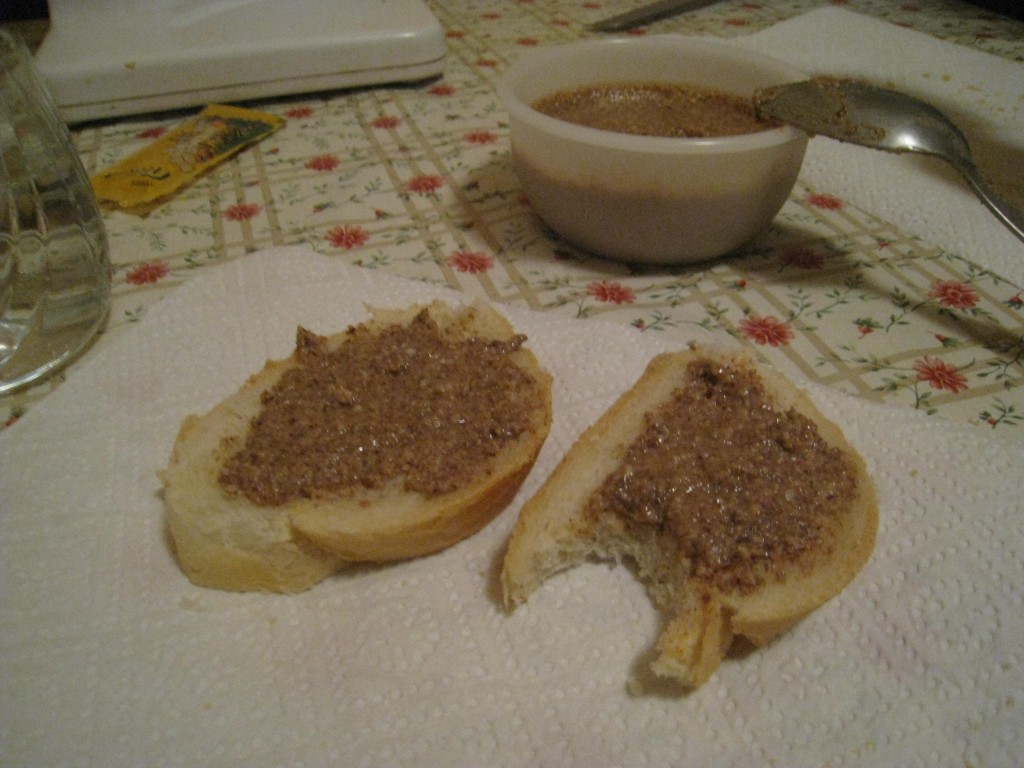 Miljan also made some prsut. Two hind leg hams and a front leg, which is slightly smaller. The front leg should be ready in about 6 months, the larger two will be ready in one and half or two years.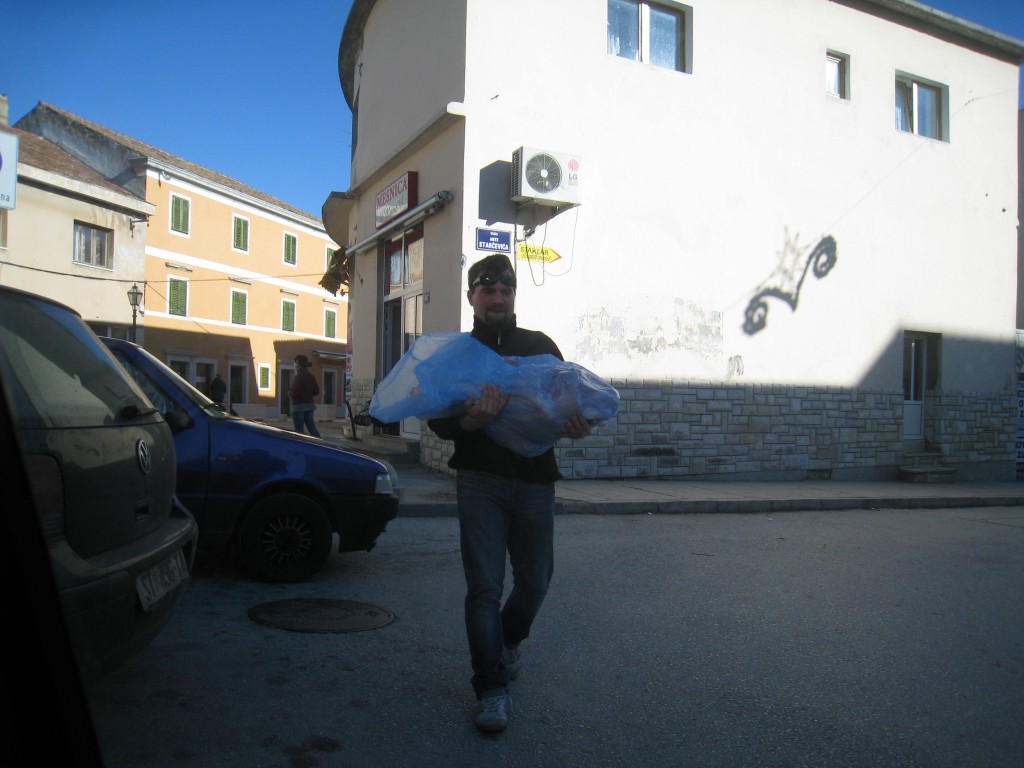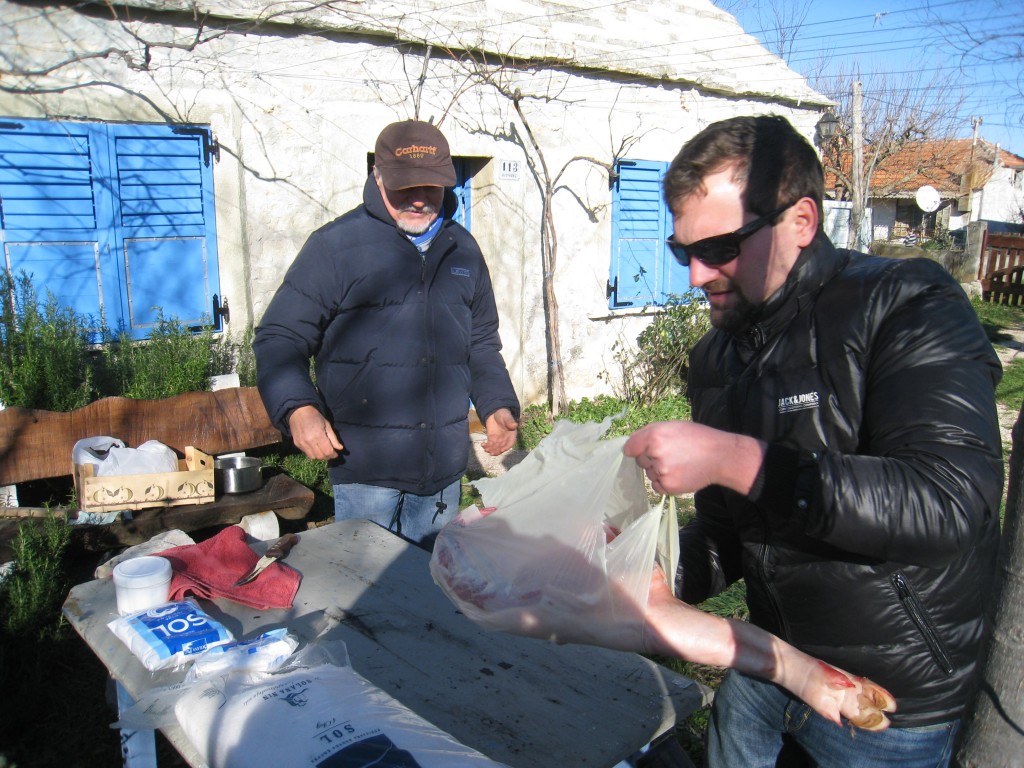 The smaller front leg:
Later that evening…we got our snack on, by shelling a bunch more almonds, blanching and peeling them (because its fun for us, remember) and toasting them up with some rosemary and salt- yum!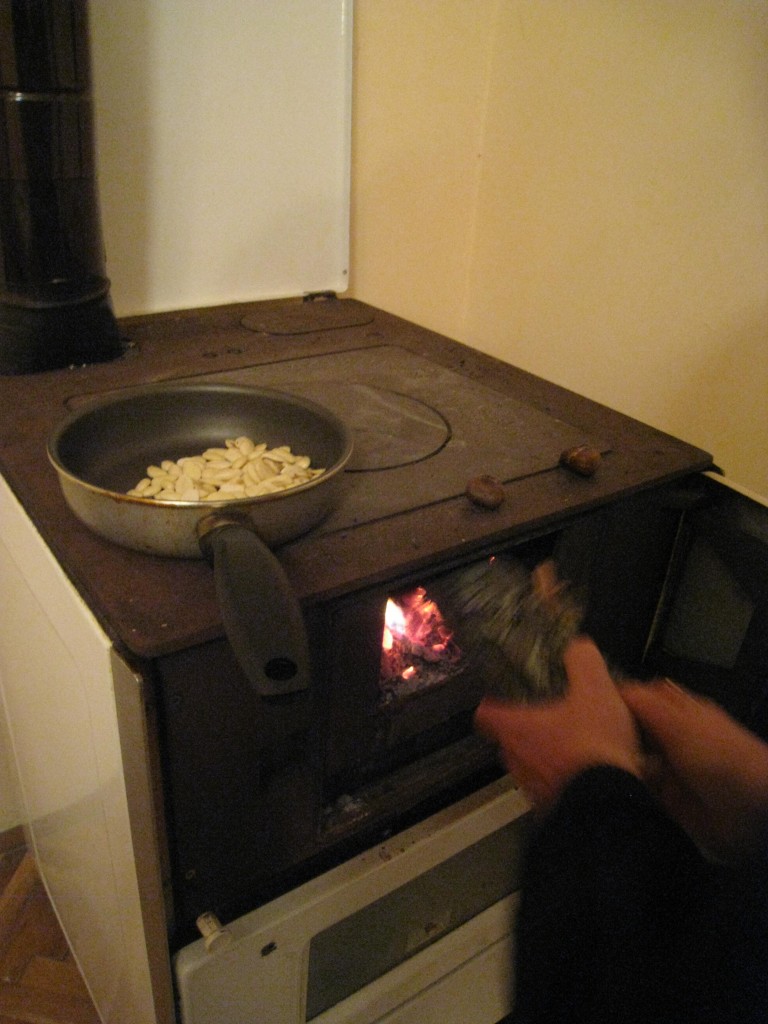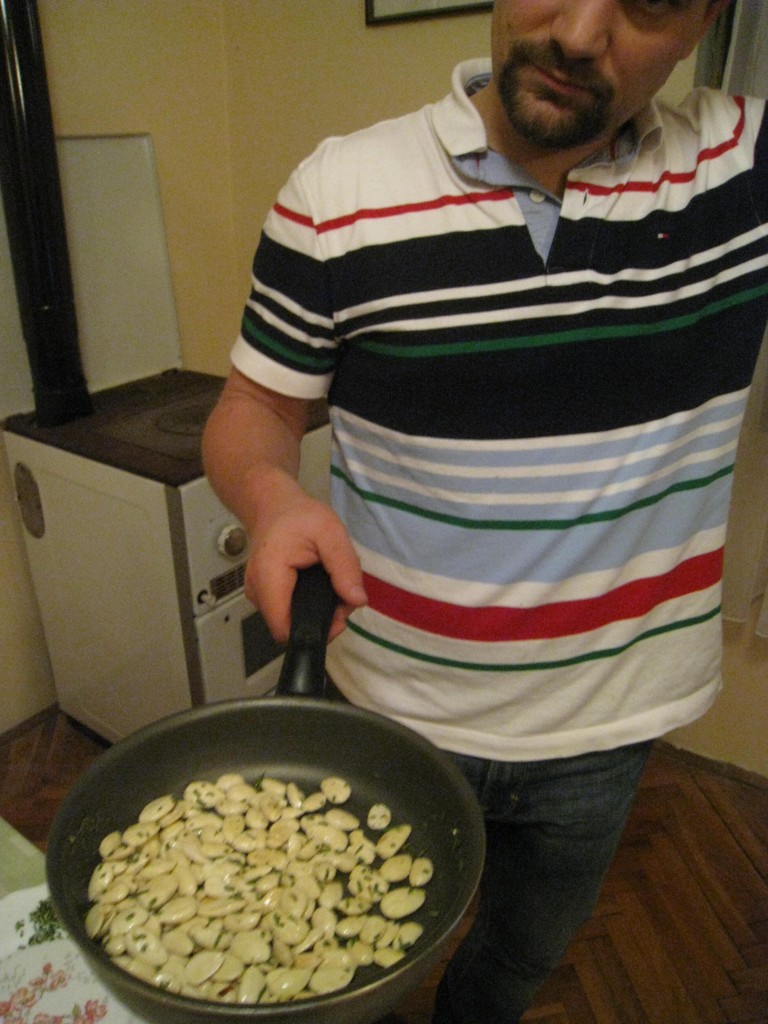 Christmas eve day was beautiful.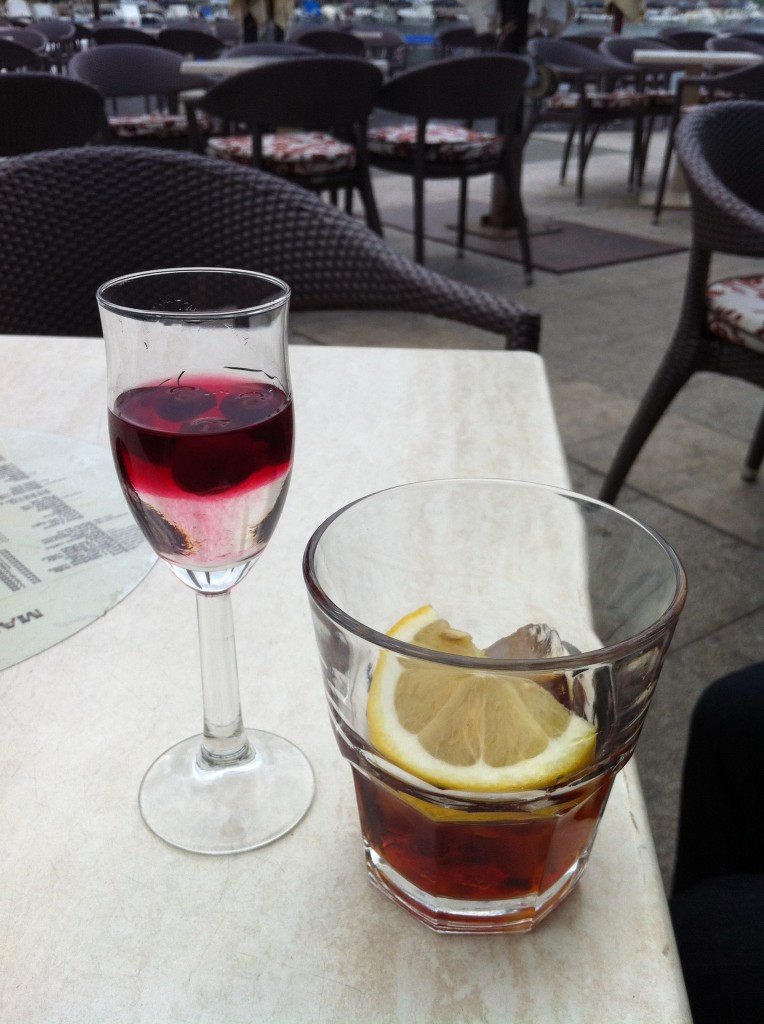 Christmas eve's culinary highlight was tuna fish carpaccio, aka Adriatic Sushi.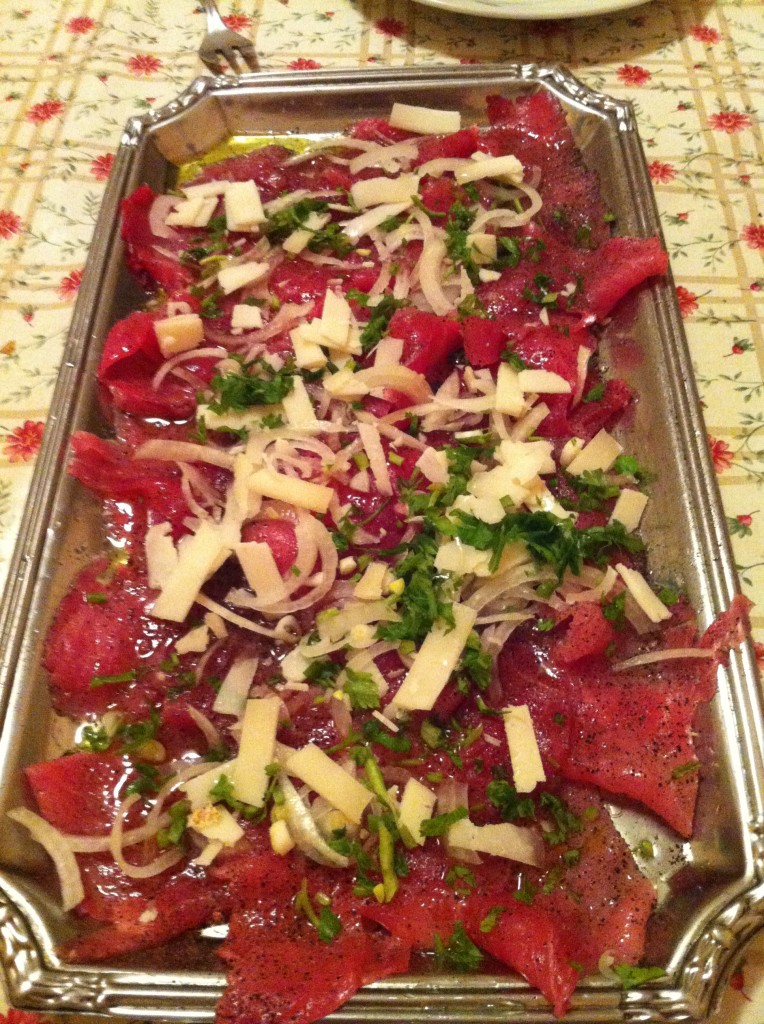 On Christmas Milo braised some lamb with carrots, potatoes, celery root, and beets in some rosemary and garlic. Really slow over low heat. Absolutely awesome. First time we have made beets by the way. Side salad foraged by Jordan.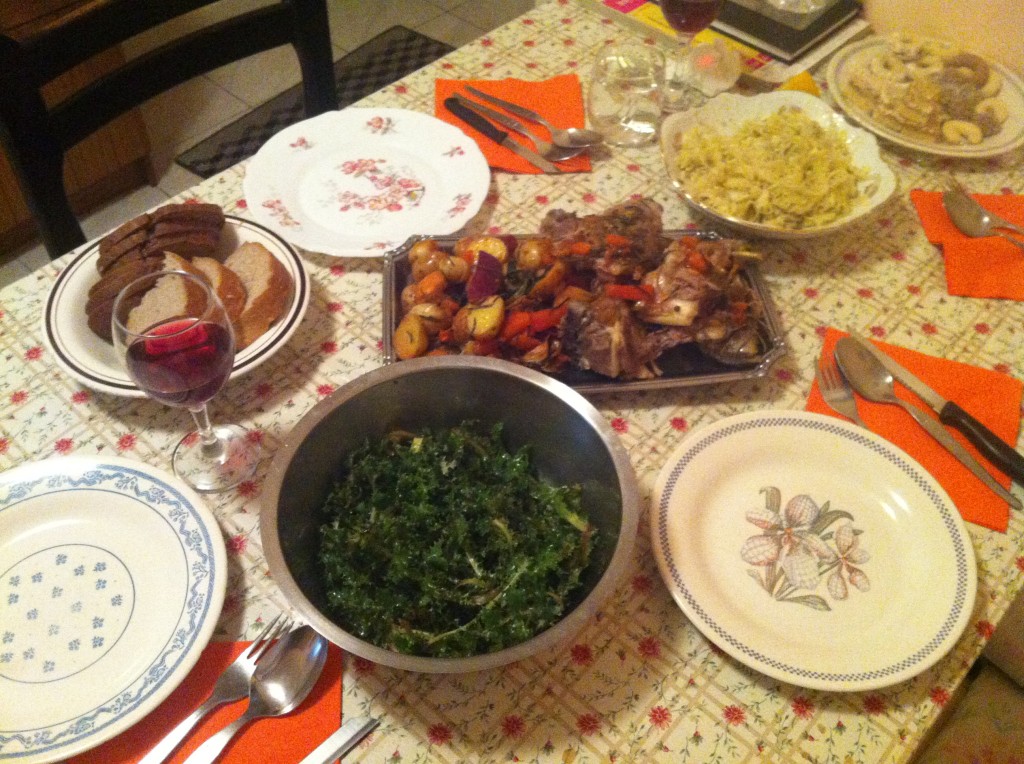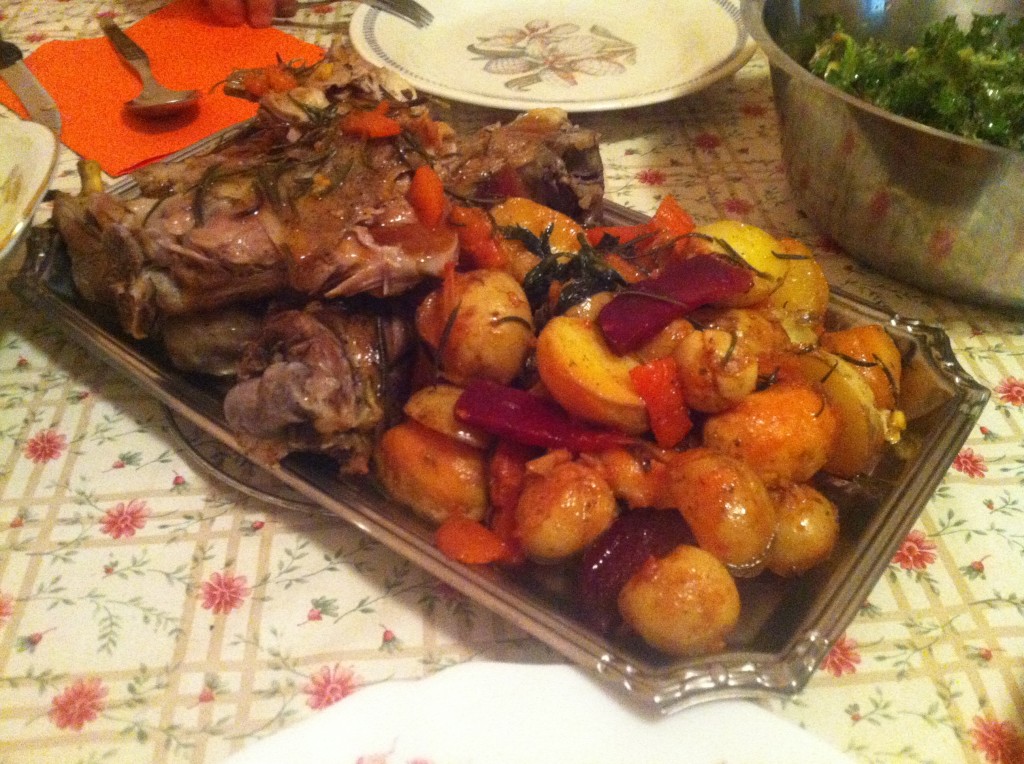 After dinner walk and a coffee.