Hi!
Oh my gosh, it is SO hot here! I feel like it took forever for the summer to arrive, but let me tell you, it is here now. At 8am this morning when I walked by the Apotheke sign, it said 28 Grad (82 Fahrenheit for those non-metric among us). I was glowing by the time I got to the tram stop, and rather drippy by the time I arrived at work.
Tomorrow is the Firmen Cup Lauf, and our ladies running group is on "Team Deere" and tomorrow is supposed to be the hottest day so far this year. So I stopped at Alnatura to get some coconut water for tomorrow. I think if there is one time to splurge to stay hydrated, this is the time. I would like to survive the 5km.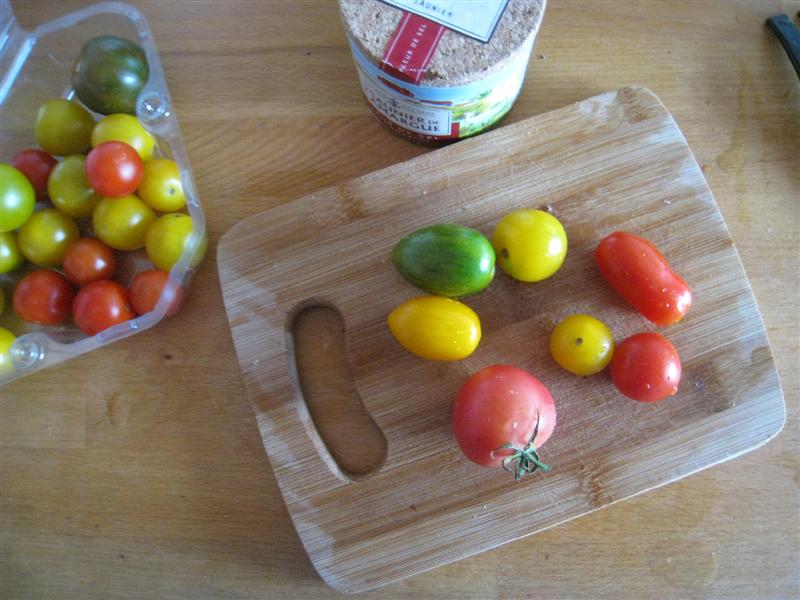 After perusing the veg section, I was inspired by mushrooms and the fun tomatoes. And then I thought I needed some beans to make it substantial. And of course I had pasta on my mind, because that is always nice to eat before a big run.
I sauteed up some onions and the champignons in lots of olive oil and some sea salt. After they were nice and soft I added some barlotti beans and dried oregano and thyme.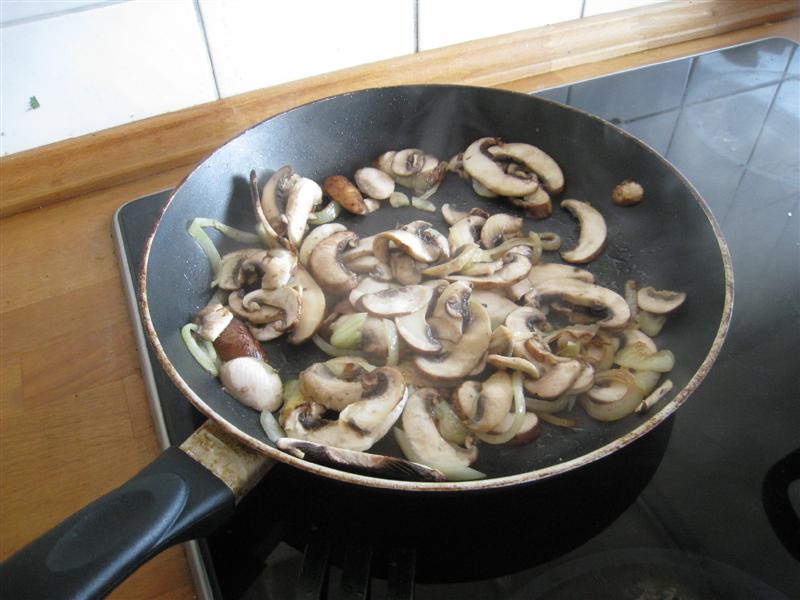 This would have been really nice as is.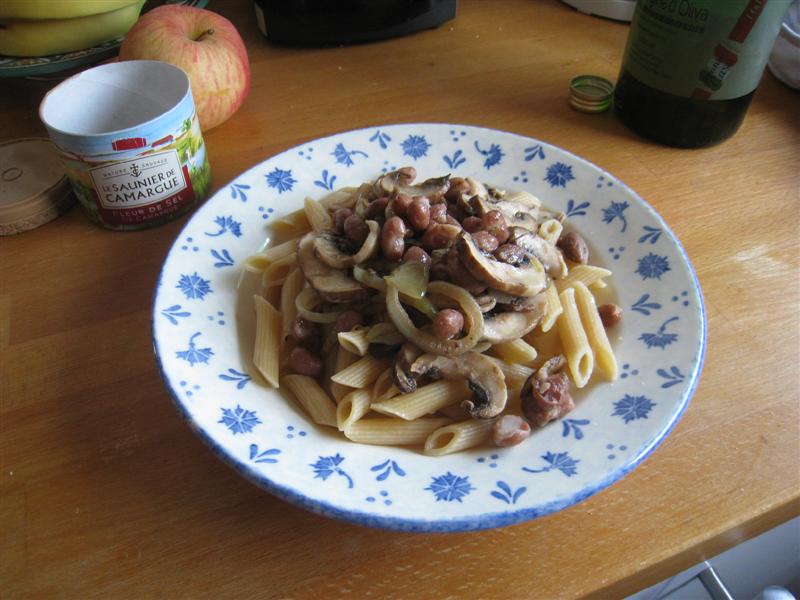 But I decided to add some freshness with tomatoes and basil.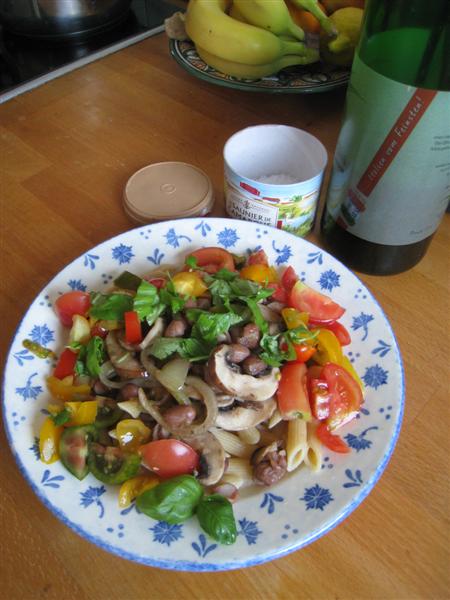 Very yummy, and the kitchen got pretty hot, but it was OK. To the gluten free people, I think if you made this with Farro it would also be delicious! (or does Farro have gluten? Well, pick a grain you can eat and try it!)