This week we tried a few new things.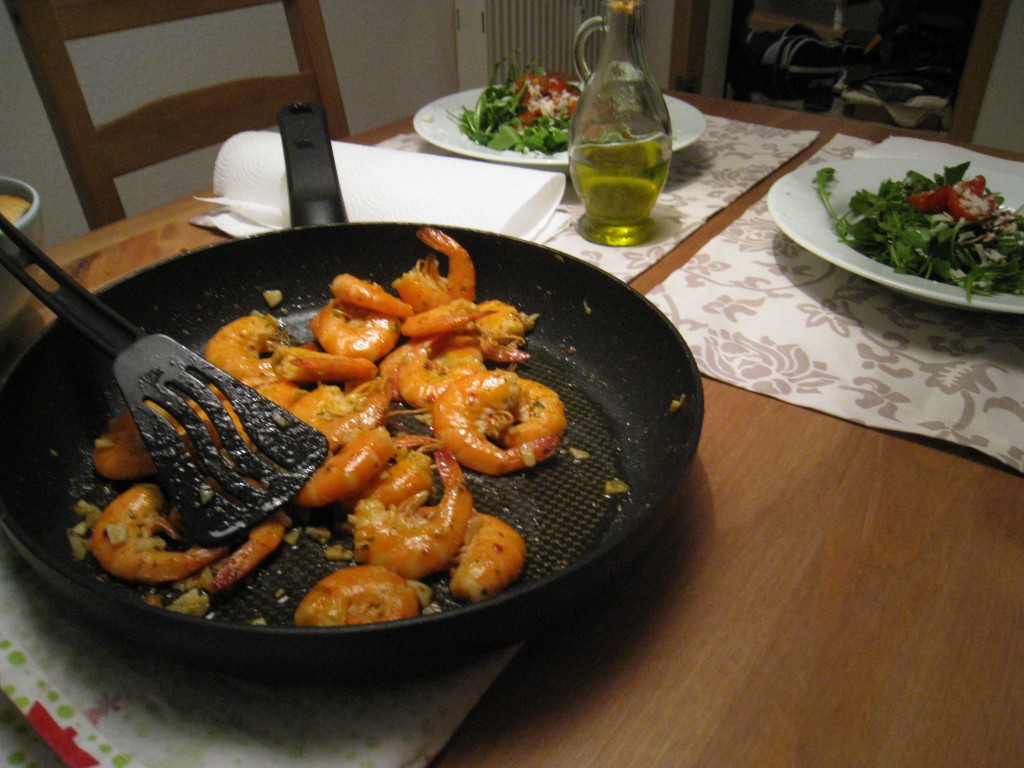 Friday night was Gambas al Ajillo (which isn't really new, but was courtesy of our new freezer!) and rucola salad. To drink was Care Tinto Roble, Syrah/Tempranillo 2010. Really quite good for a seven buck wine, but I liked it best right after we opened the bottle, before it "opened up".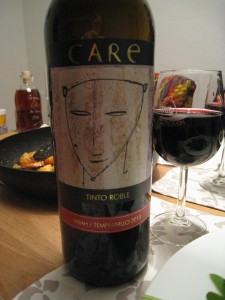 On Saturday, Milo made Chicken Yakatori from our Japanese cookbook Everyday Harumi. They turned out awesome! Much much better than our attempt at Karaage (Japanese fried chicken).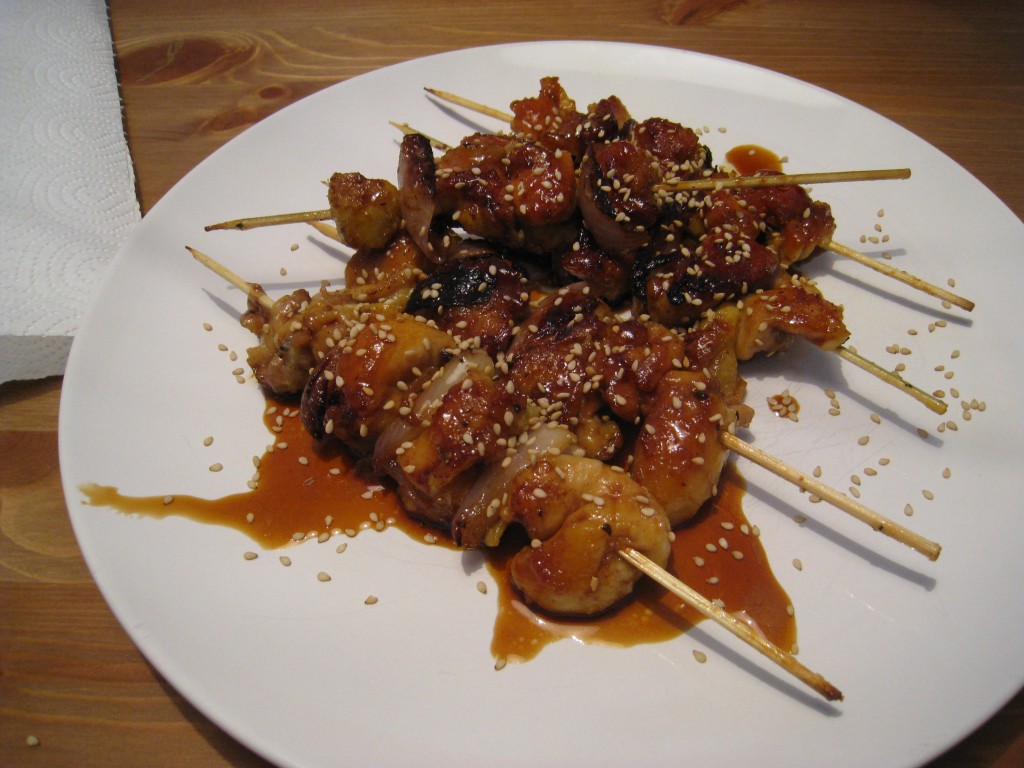 Over the weekend I made chai concentrate, to make my own Chai Lattes. This recipe is a winner. Its a brew of black tea, ginger, cinnamon sticks, cardamom, clove, star anise, nutmeg, and ground black pepper.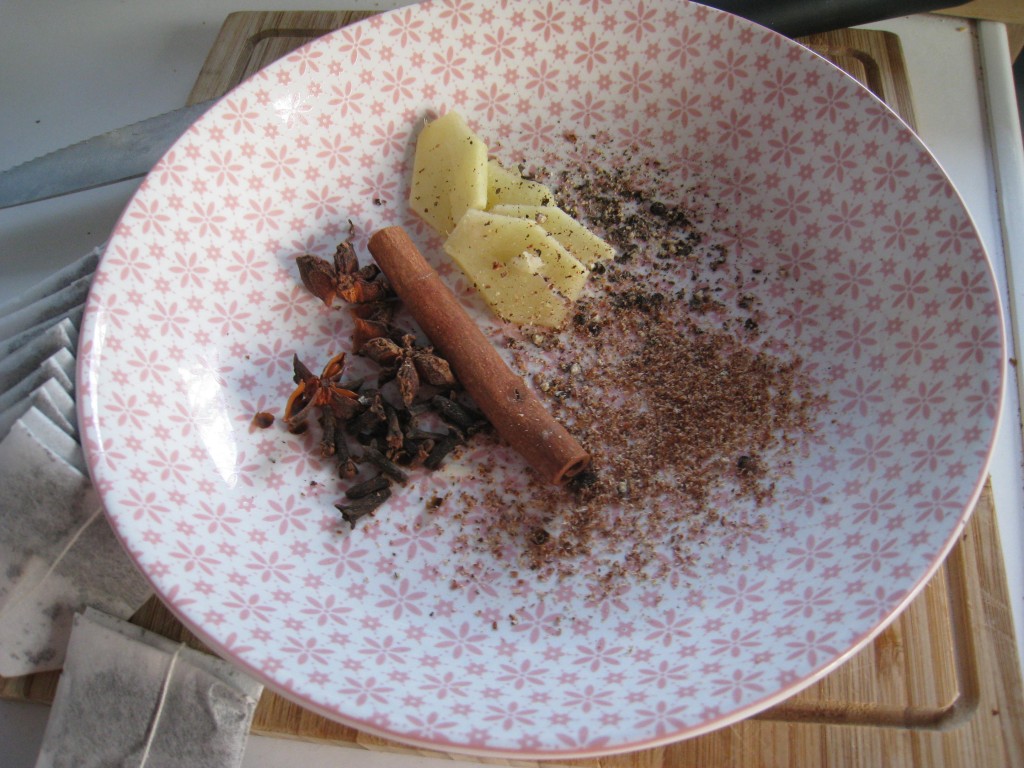 Steep for 20 minutes, strain out the spices, add some sweetener and it's done! I used half the sugar because I don't like my chai too sweet. Instead of honey I used agave nectar, because the honey we have on hand is rather chunky, and I thought the agave would dissolve into the liquid better. Plus, agave nectar is a NEW ingredient. Instead of loose black tea I just used the standard tea bags (the kind I use for iced tea) and it was fine. The recipe made enough concentrate for five lattes, so I froze the leftovers in dixie cups and have been enjoying chai lattes all week! Just pop in a pot with an equal amount of milk and heat up and voila! You can find the recipe on the tasty kitchen website.
I also roasted almonds with rosemary and sea salt. No picture here because we ate them before I remembered to snap one. I know probably everyone has made these before, but they were a first for me. One cup almonds, 1 Tbs olive oil, 1 Tbs chopped fresh rosemary, sea salt, roast at 325 F for about 15 minutes. But I actually think they were done after 12 minutes or so. They were on the darker side of toasty and if I let them go much longer I think they would have burned. How long do you roast your almonds for and at what temperature?
So that's what was new this week in our kitchen. Anybody else make something new?