On Sunday we made pizza. We didn't know what to make for dinnner, but we had some veggies and mozzarella on hand, so I made some pizza dough. The dough is really easy to make, but it is best to let it rise for a day or two (in the fridge). We didn't plan ahead, so it wasn't as flufftastic as usual. For two people plus lunch the next day, this is how I make the dough: sprinkle 1/2 tsp dry yeast over 3/4 cup warm water. In a separate bowl mix together 1/2 tsp salt with 2 cups flour. Drizzle some olive oil (a glug) over the flour and mix it up with a fork. Then stir in the yeast-water and knead it for a while. That's it. Then just let it rise for a while.
We had a yummy mix of toppings: tomato, mushroom, zuchinni, prosciutto, mozzarella and parmesan. I bet you are wondering why I am considering this a "new" food experience, and therefore posting it. Because….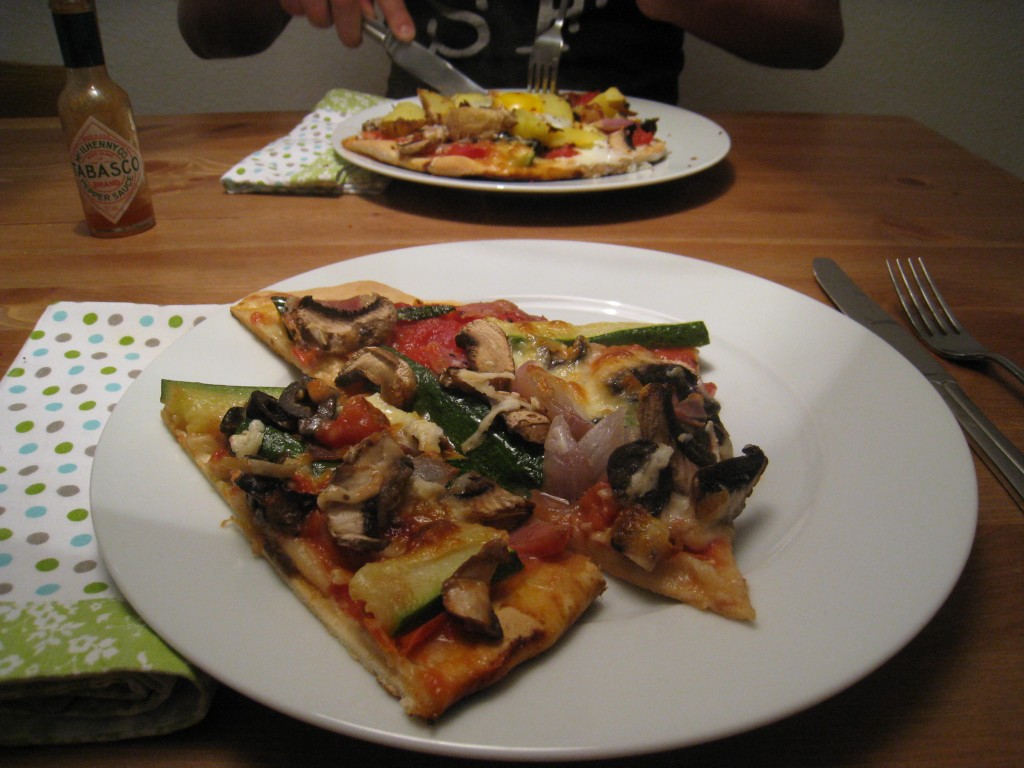 Milo added a very interesting twist to half the pizza- potato and egg. I have no idea if that is remotely Italian or just creative, but he cracked an egg on top. And then baked it. And it baked. So that was my first ever experience with egg pizza. Just changing it up as usual around here.