On Thursday evening we went into Cologne, not really sure if we would stay for dinner. But we were more in the mood to stay out than go home, so we decided to check out Ni Hao, a chinese restaurant we had walked by before (Brüsseler Straße 44).
We got soup to start, as well as some dim-sum dumplings which were very yummy.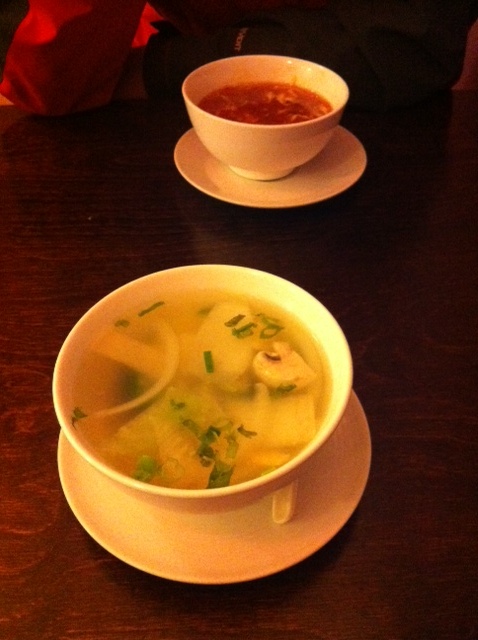 We shared the veggie-tofu pot with rice, which was also great and more than enough for the two of us.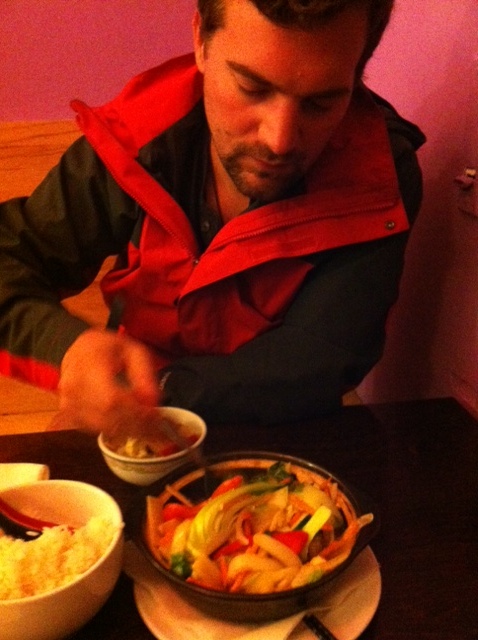 I would just like to say, that if the people sitting next to you have what appears to be a fried chicken claw on their plate, it must be authentic. Our whole meal was 15 bucks and full of veggie goodness. Perfect!