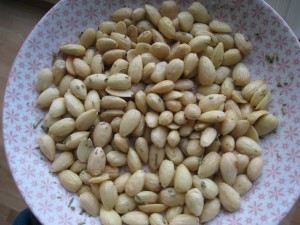 As you can tell, we have been a bit enthusiastic lately with our new favorite snacky snack – roasted almonds. Last week, I decided to follow mom's advice and try Alice's recipe, and use blanched almonds to switch things up. I don't know about where you buy your almonds, but here in Germany the blanched almonds are more expensive than almonds with skins on. And also considering the fact that I had three more bags of regular almonds in the pantry, I decided to blanch them myself. It was actually really easy, although it did take about 20 minutes to peel a cup of almonds. But it was sort of zen-like and relaxing. Seriously.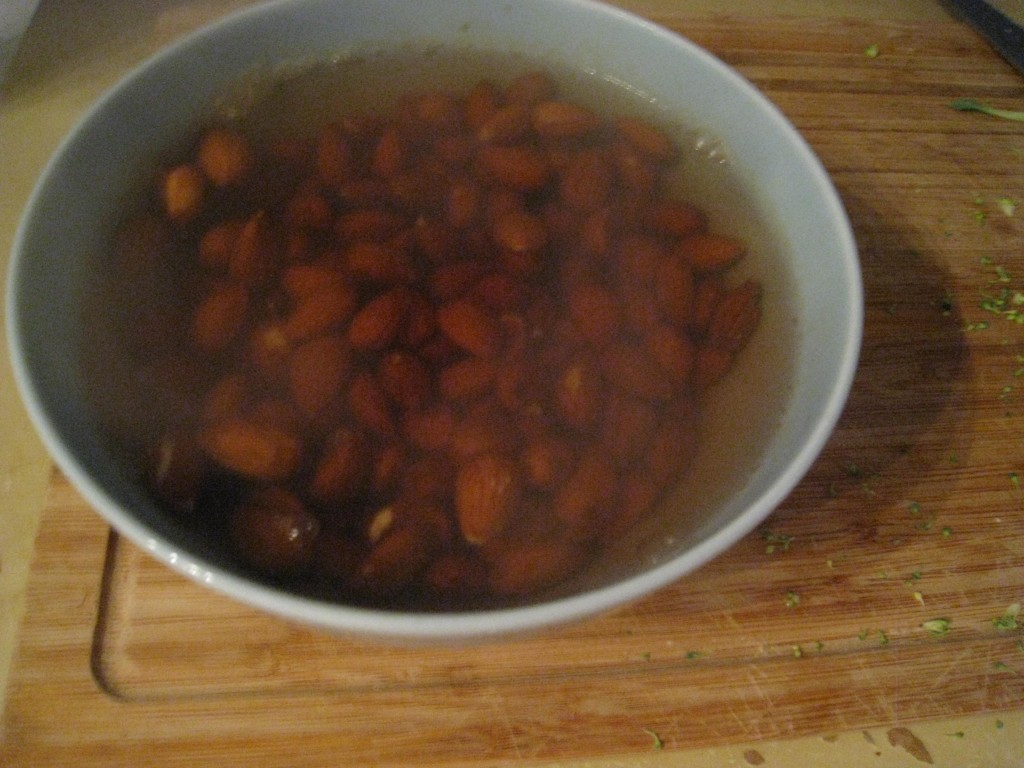 I put my almonds in a bowl, poured boiling water over them, and let them sit for 2 minutes exactly. Then I drained and rinsed them with cold water and spread them on a tea towel to cool.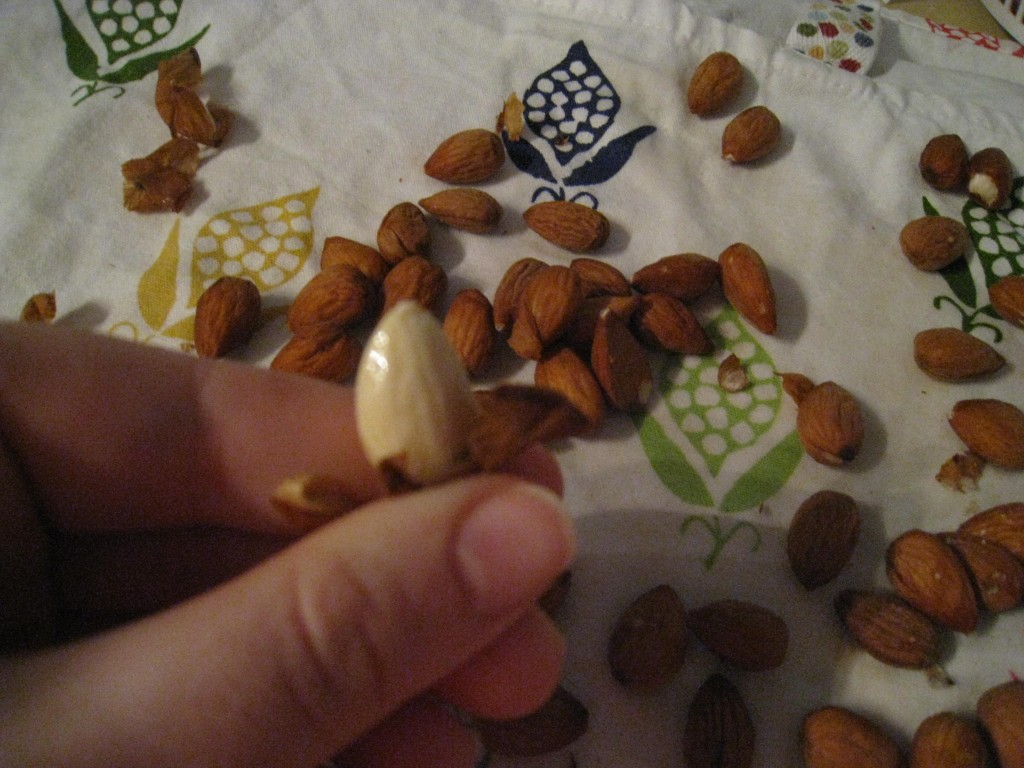 Then I proceeded to peel them. You squeeze them from one end, and they just sort of slip out of the skins. They were slippery little suckers, and at least three escaped and flew across the kitchen.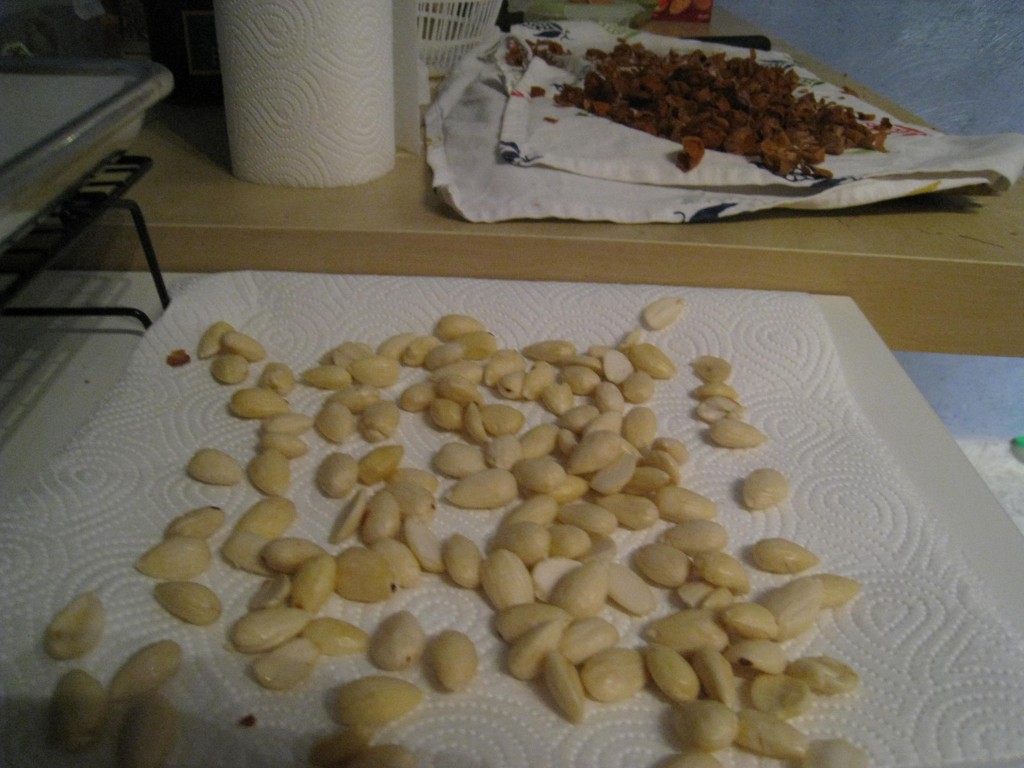 Then, per Alice and Mom, I tossed em with a couple teaspoons of salt water and sprinkled a good tablespoon of chopped rosemary on top. Instead of my usual cookie sheet, I tried roasting them in the ceramic dish. And I was paranoid about "over-toasting" aka burning them, so I think in fact I took them out a few minutes too soon. Once out of the oven, I sprinked on some fleur de sel and 2 tsp olive oil. These were awesome! Not totally crunchy but so yummy! Blanched almonds seem to have a more delicate flavor than regular almonds. Let the experimenting continue!